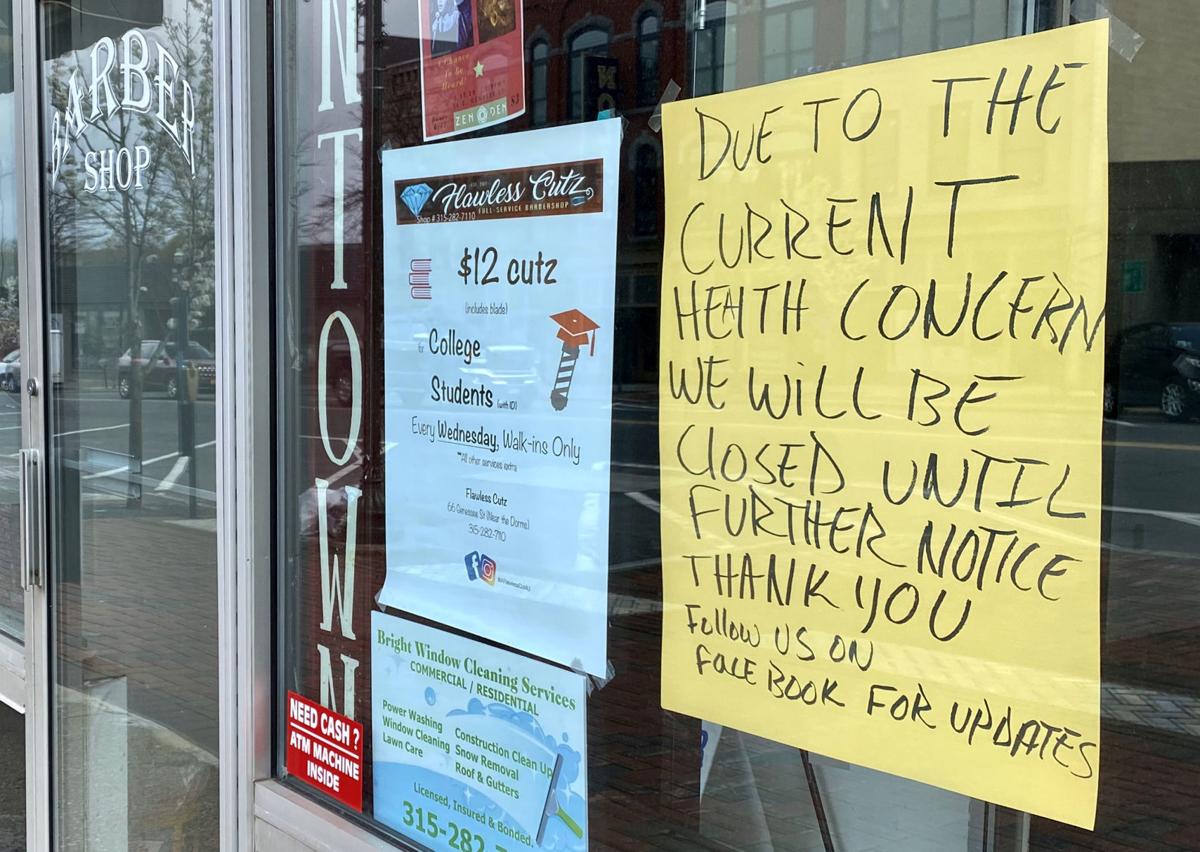 And then Gov. Andrew Cuomo went on the radio. 
The Thursday afternoon appearance confused leaders in five regions, including central New York, who believe they are ready to move to phase two. In the second phase, more businesses would reopen. The list of industries includes administrative support, professional services, real estate, rental and leasing, and retail. Cuomo previously said that barbershops and hair salons could reopen in phase two. 
The NY Forward website, which details the phased opening plan, states that there will be "at least two weeks" between phases. Since the five regions open on May 15, the earliest they could begin phase two is Friday.
Despite regions — the Finger Lakes, Mohawk Valley, North Country and Southern Tier are the others — openly discussing plans for phase two, Cuomo's briefings this week didn't provide details about the regional reopening process. Instead, the governor railed against the federal government for not providing aid to state and local governments. He also repeated calls for New Yorkers to wear a mask, culminating in an executive order allowing businesses to turn away customers who aren't wearing face coverings. 
It wasn't until a radio interview with WAMC's Alan Chartock on Thursday that Cuomo addressed the second phase. He touted the phased approach as the "smartest data-based reopening plan in the country" and noted that, for five regions, the first phase ends Friday. 
But Cuomo didn't say the regions could proceed with phase two. He said "international experts" will review the data and determine whether the regions should move forward. 
"We are going to ask them to analyze it and if they sign off and say go to phase two, andiamo," Cuomo said. Andiamo is Italian for "let's go" or "we go." 
Cuomo's comments surprised central New York leaders because the region is meeting the state-imposed metrics for the phased reopening process. COVID-19 hospitalizations, hospital deaths and new hospitalizations haven't spiked over the last two weeks. There are enough hospital and intensive care unit beds available, testing is exceeding the minimum standard set by the state and the region has more than the required number of contact tracers. 
Cayuga County Legislature Chairwoman Aileen McNabb-Coleman said in an interview with The Citizen Thursday she was told that phase two would begin "on or around (June 1)." Friday became the target because it marked two weeks since the beginning of phase one. 
But as Friday approached, the state hadn't provided guidance to the regions to help businesses prepare for phase two. 
"Phase two has not been set," McNabb-Coleman said. "They haven't come out and said it's definitely opening (Friday) and they haven't set the guidelines. It's very frustrating to not have the guidelines ahead of time." 
With frustrations mounting, the Cuomo administration held calls with leaders representing each of the regions that are eligible to advance to phase two as early as Friday. Justin Sayles, a spokesman for Onondaga County Executive Ryan McMahon, said they anticipate the state will release guidance "imminently" and that Cuomo will address phase two at his COVID-19 briefing Friday. 
After the initial call, McNabb-Coleman said that Cayuga County would not begin the second phase on Friday unless there's guidance from the state. 
"I'm encouraged by all the hard work that's gone into keeping our numbers tracked and low trying to limit the spread in the community," she said. "People are very eager to get moving, but it's hard to set a course when we don't have the guidelines." 
Politics reporter Robert Harding can be reached at (315) 282-2220 or robert.harding@lee.net. Follow him on Twitter @robertharding.
Concerned about COVID-19?
Sign up now to get the most recent coronavirus headlines and other important local and national news sent to your email inbox daily.