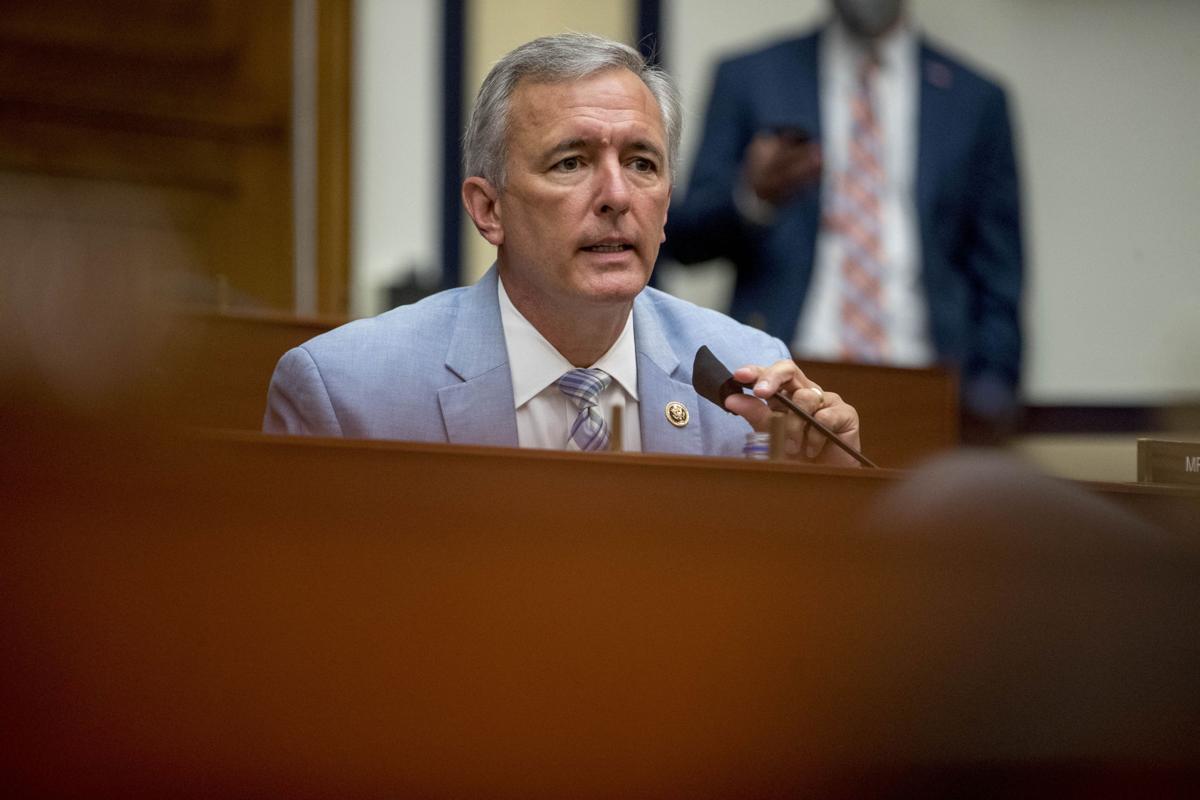 U.S. Rep. John Katko is attempting again to advance legislation that would address the surge of synthetic drugs in central New York and the United States. 
Katko, R-Camillus, on Wednesday reintroduced the Stop the Importation and Manufacturing of Synthetic Analogues Act. The goal of the bill is to combat the alteration of chemicals in controlled substances that aim to circumvent U.S. laws. 
When the makeup is changed by drugmakers, many of which import their products from China and Mexico, they technically create a new drug that isn't on the federal schedule under the Controlled Substances Act. Before being placed on a schedule, there are usually analyses done to determine how the controlled substance should be regulated. 
That would change under Katko's bill. The measure would allow for the creation of a new schedule, Schedule A, for synthetic drugs with similar chemical structures as existing controlled substances. A synthetic drug could be temporarily added to the new schedule pending a review of its chemical composition. After that examination, the federal government can determine whether there should be permanent regulations. 
Katko first introduced the bill in 2017 after hearing from central New Yorkers affected by synthetic drug use. His legislation received support from Frank Fowler, who was the Syracuse police chief at the time, and other law enforcement leaders. 
In Congress, the legislation has bipartisan support. The most recent version of the bill is co-sponsored by U.S. Rep. Kathleen Rice, a New York Democrat. A companion bill has been introduced in the Senate by Republican U.S. Sens. Chuck Grassley and Joni Ernst, and Democratic U.S. Sens. Dianne Feinstein and Maggie Hassan. 
Katko is renewing his effort to pass the bill as drug overdose deaths are rising again in central New York and across the country. According to the Centers for Disease Control and Prevention, drug overdose deaths increased by nearly 30% in 2020. In the first three months of this year, Onondaga County has reported 47 opioid-related deaths. Katko said 45 of those deaths involve the synthetic drug fentanyl. 
"Unfortunately, central New Yorkers are all too familiar with the devastation caused by heroin and deadly synthetic drugs," he said. "That's why, in addition to expanding substance use disorder treatment options, we need to ensure law enforcement is fully equipped to stop the inflow of these toxic drugs." 
Katko is hoping for a different outcome three years later. Not only does the bill have backing from members of both parties in Congress, but it has been endorsed by national law enforcement groups, including the National Association of Police Organizations, National District Attorneys Association, the National Association of Assistant United States Attorneys and the Fraternal Order of Police. 
"With this bipartisan, bicameral legislation, law enforcement will be able to expeditiously schedule new synthetic drugs under the Controlled Substances Act, so that we can crack down on international drug traffickers and prevent these dangerous drugs from reaching our communities," Katko said. 
Politics reporter Robert Harding can be reached at (315) 282-2220 or robert.harding@lee.net. Follow him on Twitter @robertharding.