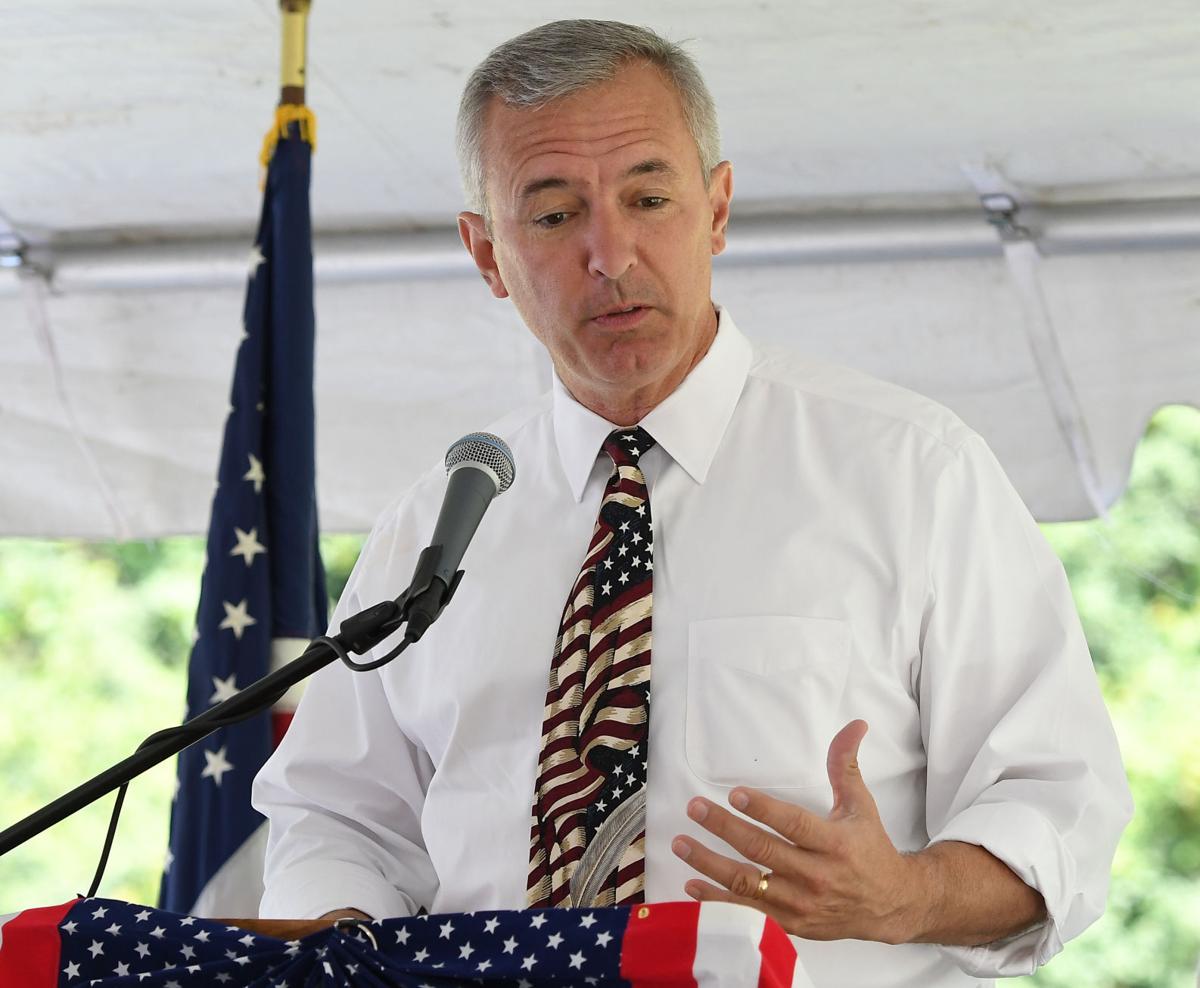 For the second year in a row, U.S. Rep. John Katko has been ranked as the second-most bipartisan member of Congress. 
The rankings are generated by the Lugar Center, a nonpartisan think tank, and Georgetown University's McCourt School of Public Policy. Each member of Congress is scored based on how many members of the opposite party co-sponsor their bills and how often they co-sponsor a bill introduced by someone who belongs to the other party. 
During the 116th Congress, which ran from 2019 through 2020, Katko's score was 4.25 — the second-highest among all members of Congress. Only U.S. Rep. Brian Fitzpatrick, a Pennsylvania Republican, had a higher mark (6.83). 
According to Congress.gov, Katko sponsored 42 bills and co-sponsored 371 others in the 116th Congress. Many of the bills he co-sponsored were introduced by Democratic colleagues.
"Since he entered Congress, Rep. Katko has consistently ranked near the top of the Bipartisan Index in the House," said Dan Diller, the Lugar Center's policy director. "His second-place finish out of 437 House members during the 116th Congress places him among the elite bipartisan legislators in Congress." 
It's the latest honor for Katko, R-Camillus, who has been recognized for his willingness to work across party lines. In 2020, the U.S. Chamber of Commerce presented him with the inaugural Jefferson-Hamilton Award for Bipartisanship. He was one of 20 members of Congress who received the award. 
In the Lugar Center's Bipartisan Index, Katko has been a top performer. This is the fourth time he has finished in the top 10 among all members of Congress. He was the second-most bipartisan member in 2020 and had the third-highest rating two years ago. 
"Since coming to Congress, I've successfully worked in a bipartisan manner to advance legislation to combat the opioid epidemic, secure our nation, expand access to mental health care, support our pandemic response and address a host of other issues of local importance," said Katko, who is in his fourth term. 
"Now, as central New York looks to rebound from this pandemic, I intend to continue taking a bipartisan approach to aid our recovery and make smart investments in our region." 
One priority for Katko, which could receive bipartisan support, is a large-scale infrastructure bill. He met with President Joe Biden in March to discuss ideas for an infrastructure bill. He also worked with Democratic members of the bipartisan Problem Solvers Caucus to update an infrastructure plan that was initially released in early 2018. 
Katko says he wants to "pass consensus-driven legislation to address the infrastructure needs of central New York and communities across the nation." He insists that will only happen if members of both parties work together. 
"This Congress, I'm eager to continue working across party lines to seize this opportunity and make meaningful progress on the many other pressing issues facing our community and nation," he said. 
Politics reporter Robert Harding can be reached at (315) 282-2220 or robert.harding@lee.net. Follow him on Twitter @robertharding.