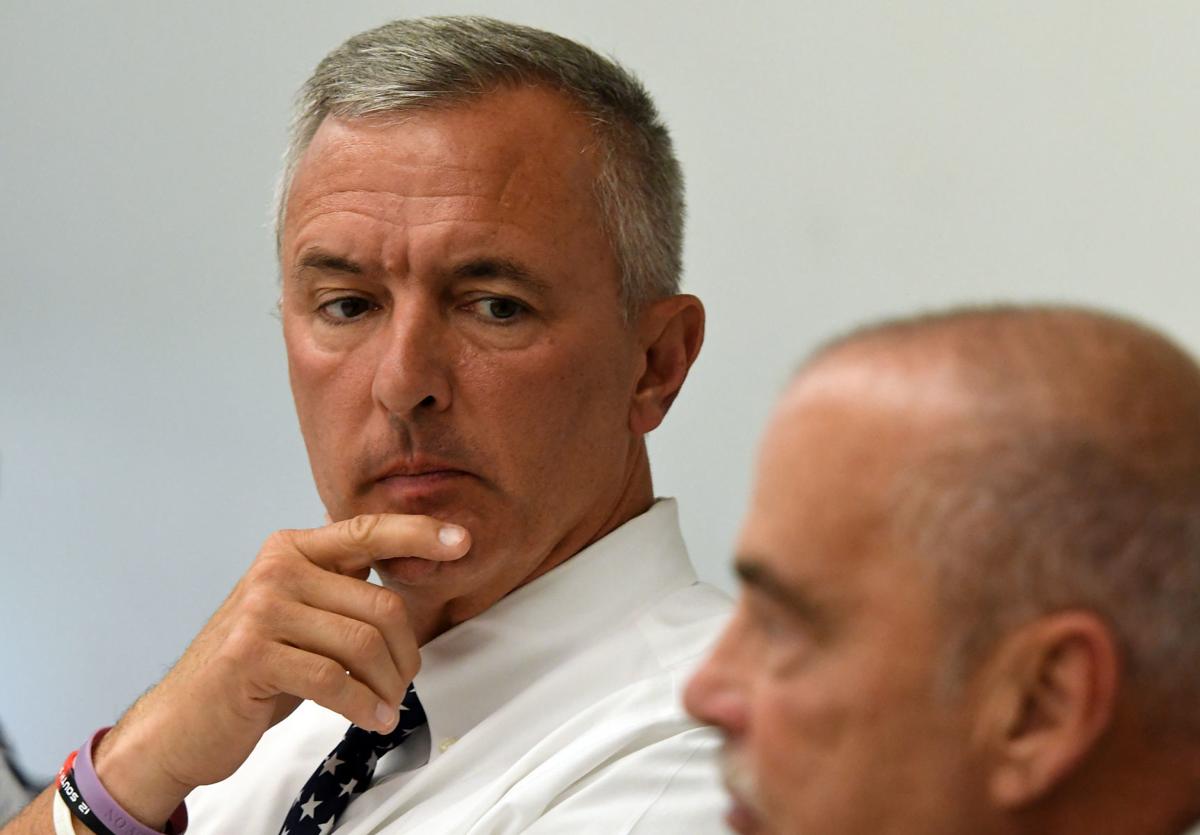 U.S. Rep. John Katko is renewing his call for the federal government to help local governments affected by the COVID-19 pandemic. 
Katko, R-Camillus, and several of his Republican colleagues, including fellow New York U.S. Reps. Peter King and Lee Zeldin, sent a letter to congressional leaders urging them to provide direct aid to local governments. 
There has been some aid allocated for local governments in other COVID-19 relief bills, including the $2.2 trillion measure approved in late March. But smaller local governments, according to Katko, didn't receive direct support. It was provided to the state governments, which then dispersed the funding to localities. 
The National League of Cities estimates that local governments could face budget deficits of more than $360 billion between 2020 and 2022. This year, the organization projects local governments will lose $134 billion in revenue. 
"Local governments know the federal government cannot make up for every loss of revenue," the members of Congress, including Katko, wrote in their letter.
"Rather, they are seeking an additional lifeline to put off and ultimately avoid options of last resort, including indefinite cuts to services at a time when communities need them most, permanent layoffs of municipal employees who comprise a large share of America's middle class and canceling capital projects that will further impact local employment, business contracts and overall investment in the economy." 
Local governments in Katko's district are facing massive budget deficits because of lost revenue. Onondaga County is figuring out how to address a $100 million budget deficit. The county and city of Syracuse have lost revenue, especially sales tax revenue from Destiny USA. The mall has been closed due to the COVID-19 pandemic. 
In Cayuga County, local governments have their own budget gaps. The county had to furlough workers and the city recently learned the state is withholding nearly $1 million in aid. 
Katko and his colleagues outlined in their letter what a future COVID-19 relief bill should include for local governments. They requested "fair and appropriate funding" for local governments, direct funding provided through the Community Development Block Grant or other established programs and "maximum flexibility" to use funds to address budget shortfalls. 
"We stand ready to work together on bicameral, bipartisan legislation that includes the kinds of guardrails members of Congress will need to be confident that taxpayer funds are appropriately spent and to provide fair and appropriate levels of assistance to all cities, towns and villages," the members wrote. 
Politics reporter Robert Harding can be reached at (315) 282-2220 or robert.harding@lee.net. Follow him on Twitter @robertharding.
Concerned about COVID-19?
Sign up now to get the most recent coronavirus headlines and other important local and national news sent to your email inbox daily.