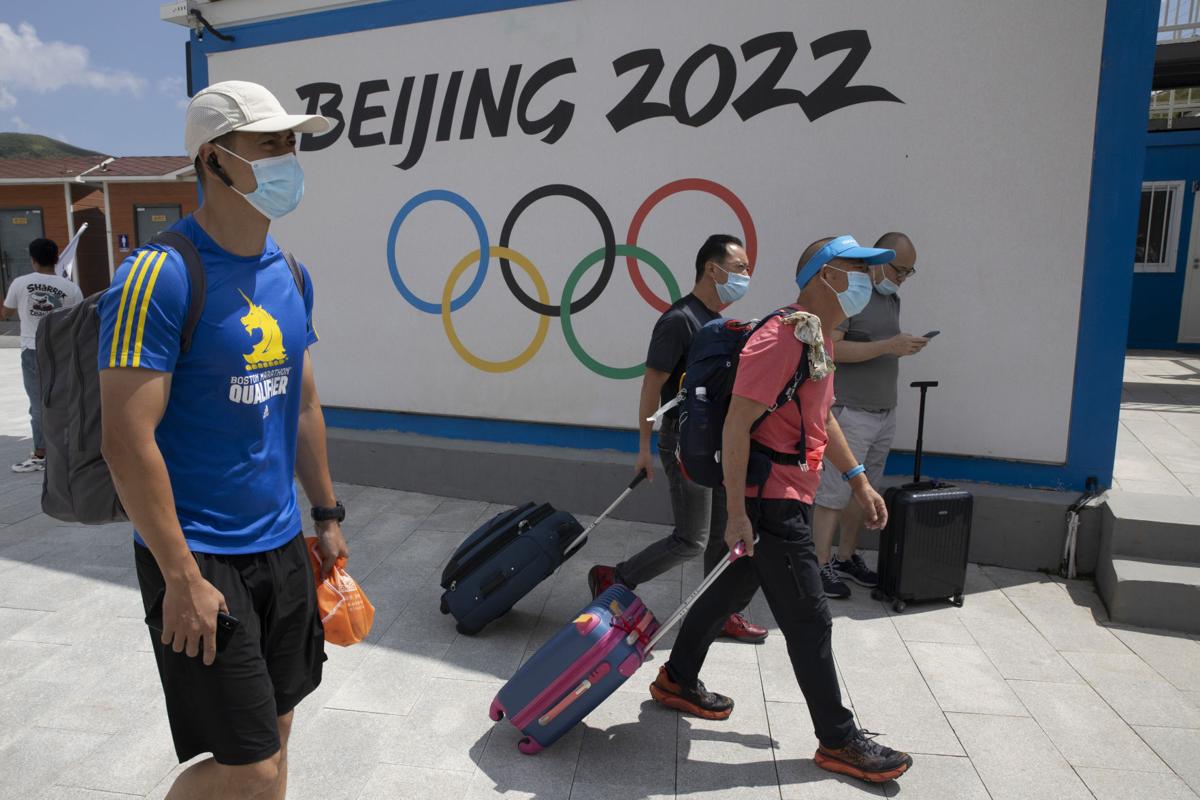 U.S. Rep. John Katko, the top Republican on the House Homeland Security Committee, thinks the United States should boycott the 2022 Winter Olympics in Beijing as a response to China's treatment of Uyghurs. 
Katko outlined his stance in a letter to President Joe Biden. In his letter, he cites China's human rights record and the threats posed to the United States as reasons for the proposed boycott. 
It would be the first U.S. boycott of an Olympic Games since 1980. That year, U.S. athletes did not participate in the Summer Olympics hosted by the former Soviet Union. 
"Recent actions taken by the Chinese Communist Party are antithetical to the values of both the United States and its allies around the world," Katko wrote to Biden. "Participation in an Olympics held in a country that is actively committing genocide not only undermines those shared values but casts a shadow on the promise for all those who seek free and just societies." 
Katko's letter was also sent to top Biden administration officials, including Secretary of State Antony Blinken and Homeland Security Secretary Alejandro Mayorkas, and the International Olympic Committee. 
Beijing was selected as the host city for the 2022 Winter Olympics at an IOC meeting in 2015. It's the second time Beijing will host the Olympics. It was also the host city for the 2008 Summer Olympics. 
But Katko takes issue with China's treatment of Uyghur Muslims and other ethnic groups. Press reports indicate that Uyghurs are being detained and held in prison camps. 
In the final days of President Donald Trump's administration, the State Department determined that China is committing genocide against the Uyghurs. China has denied the charge. On Monday, the Chinese government said the United Nations could visit the country. 
While there could be other actions taken against China, Katko views an Olympic boycott as one possible message. Without U.S. involvement, the country's top athletes wouldn't participate in the 2022 Winter Olympics. More importantly, it would send a message that the U.S. condemns China's actions against Uyghurs. 
"The United States simply cannot in good faith participate in an Olympic Games in a country that is committing genocide and continuously attempts to manipulate and lie to the global community about such atrocities," Katko told Biden. 
Politics reporter Robert Harding can be reached at (315) 282-2220 or robert.harding@lee.net. Follow him on Twitter @robertharding.