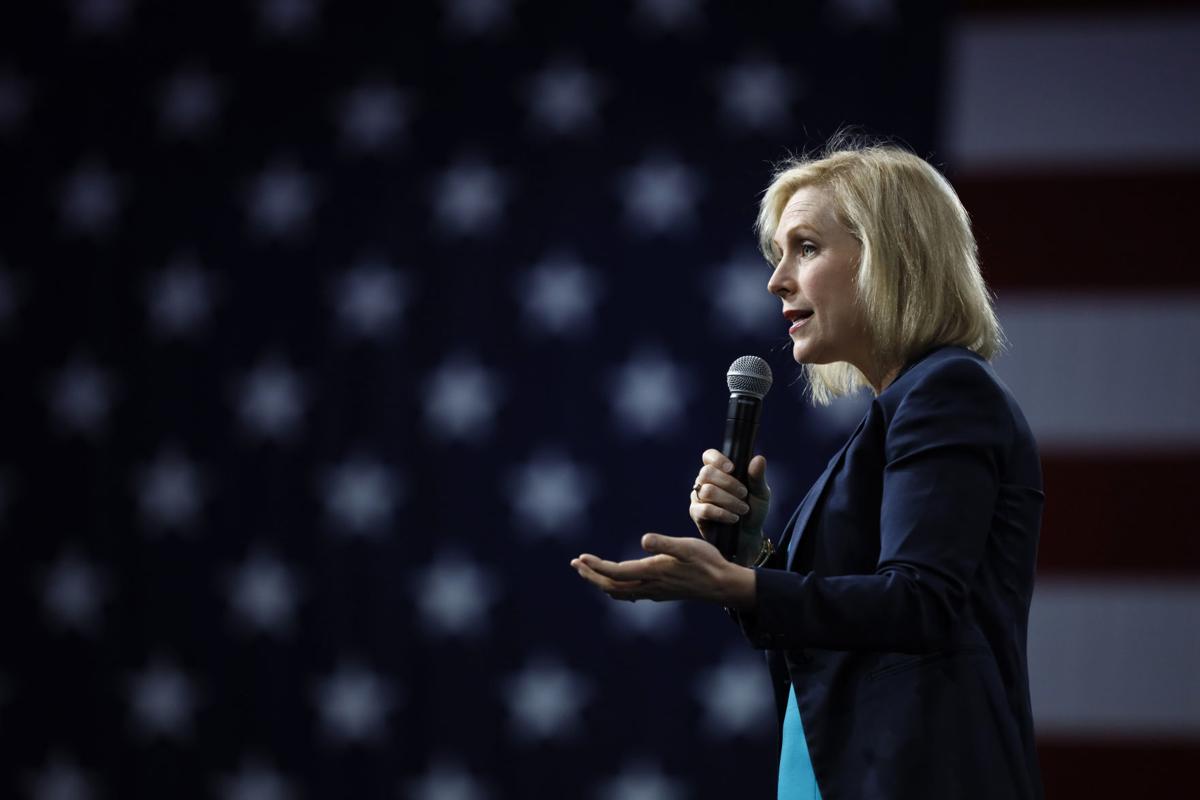 U.S. Sen. Kirsten Gillibrand will return to central New York next week for a town hall meeting. 
The town hall meeting featuring Gillibrand, D-N.Y., will begin at 5 p.m. Tuesday, Feb. 18, at the Southwest Community Center, 401 South Ave., Syracuse. 
Public parking is available across the street from the center and on adjacent streets. 
You have free articles remaining.
Gillibrand last held a town hall meeting in central New York in 2017. She answered questions for more than an hour at Syracuse University. That event was the first in a series of town hall meetings she held across the state. 
After serving in the House of Representatives for parts of two terms, Gillibrand was appointed to the U.S. Senate in 2009. She succeeded Hillary Clinton, who resigned from the Senate to become secretary of state. 
Gillibrand won the 2010 election to fill the remaining two years of Clinton's term, then was elected to a full six-year term in 2012. 
When she won reelection in 2018, she received 4,056,931 votes — the most of any statewide candidate in New York. 
Gillibrand announced in January 2019 that she would seek the Democratic presidential nomination. It was difficult for her to gain traction in a crowded field. She bowed out of the race in August. 
Since ending her presidential bid, Gillibrand resumed her Senate duties. She recently introduced a bill that would establish a federal data protection agency. She's also continuing to work on combating sexual assaults in the military. 
Online producer Robert Harding can be reached at (315) 282-2220 or robert.harding@lee.net. Follow him on Twitter @robertharding.