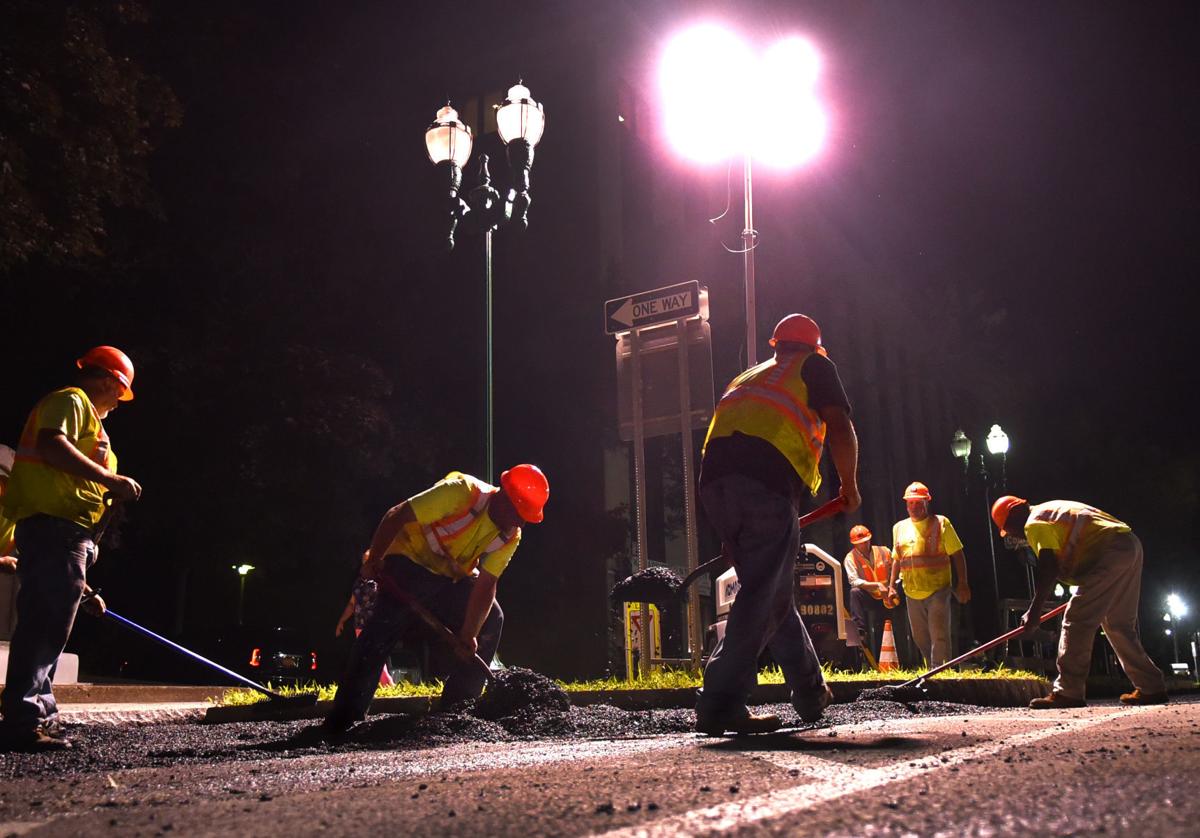 A portion of the $212 billion budget approved by state legislators this week will fund transportation infrastructure projects across New York. 
The 2021-22 budget includes more than $11.2 billion for mass transit, road improvements and other infrastructure projects. 
There is $538.1 million for the Consolidated Local Street and Highway Improvement Program, which funds road and street improvements. It's an increase of $100 million for the program local governments rely on to help finance paving projects and other upgrades. 
The budget also increases funding for PAVE NY, an initiative that funds local road reconstruction projects, from $100 million to $150 million. There is $100 million for the Extreme Winter Recovery program, which assists local governments with repairs to roads damaged by winter weather. 
An additional $100 million will be available through a new program for cities, towns and villages. The local municipalities can be reimbursed for capital projects on local bridges and roads that are either U.S. or state routes. Some municipalities, including Auburn, are responsible for maintaining state roads, such as the Arterial, but are reimbursed for the work. 
There is also $39.7 million for the Marchiselli program, which matches federal funds for local bridge and highway projects. 
Joe Wisinski, president of the New York State County Highway Superintendents Association, lauded Gov. Andrew Cuomo and the state Legislature for the "extraordinary investment" in transportation infrastructure. 
"This essential funding will help keep millions of motorists safe and create tens of thousands of jobs," Wisinski said. "New York State County Highway Superintendent Association members are ready to get to work on these critical projects and move New York forward." 
It's unknown what the breakdown will be for each municipality, but Cayuga County Highway Superintendent Brian Soper said that it will allow his department to increase its mileage for road work. 
The state investments in transportation infrastructure, especially the funding for local bridges and roads, could also help highway departments offset increasing oil costs and other expenses. 
"It's a pretty good shot in the arm," Soper said. 
Politics reporter Robert Harding can be reached at (315) 282-2220 or robert.harding@lee.net. Follow him on Twitter @robertharding.