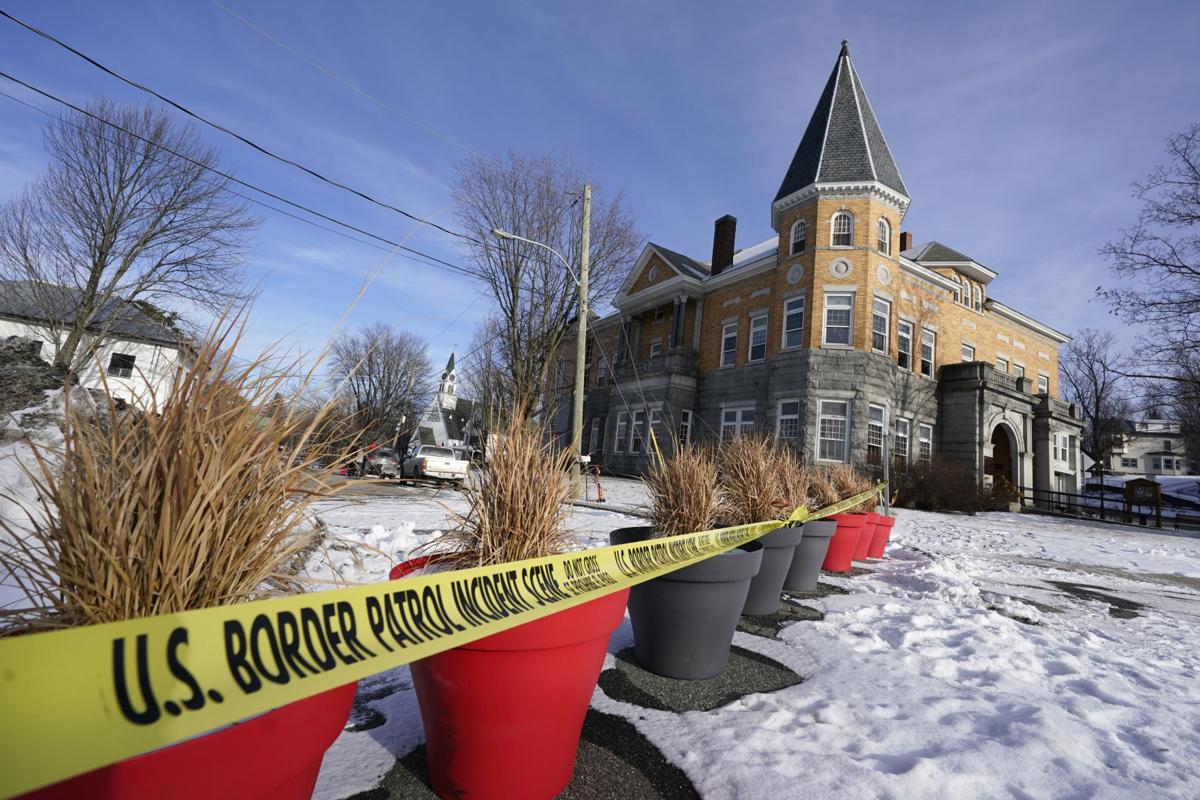 If the two countries can't agree on a plan, U.S. Rep. Elise Stefanik thinks President Joe Biden's administration should take unilateral action to reopen the U.S.-Canadian border. 
Because of the COVID-19 pandemic, the border has been closed to non-essential travel since March 2020. It will remain closed through June 21 after the restrictions were extended for another month. 
Canadian Prime Minister Justin Trudeau has said that the border won't reopen until 75% of Canadians have their first dose of a COVID-19 vaccine. So far, 58% of Canadians have received the first shot. 
Stefanik, whose northern New York district borders Canada, doesn't believe the U.S. should wait for Canada to reach that benchmark. In a letter to Homeland Security Secretary Alejandro Mayorkas, she urged him to unilaterally lift the prohibition on non-essential from Canada into the U.S. 
She also critiqued the inconsistencies in the countries' travel restrictions. Americans can't fly into Canada, but Canadians can fly into the U.S. Canadians can travel into the U.S. to get vaccinated, while fully vaccinated Americans aren't allowed to quarantine on properties they own in Canada. Canada is allowing family members to see each other, but the U.S. lacks a similar policy. 
Boating rules also present challenges. American boaters who don't plan on docking in Canada are still prevented from traveling through Canadian boundary waters. The U.S. is allowing Canadian boaters to pass through its waters. 
"These inconsistencies defy both logic and public health knowledge, while causing prolonged economic and societal hardships for the individuals, families and businesses in border communities," Stefanik wrote. 
She also reminded Mayorkas that the U.S. is making progress in vaccinating its citizens — 63% of adults have received at least one dose, according to the Centers for Disease Control and Prevention — and has provided more than 1.5 million doses to Canada. 
Stefanik highlighted the efforts of states along the northern border that are vaccinating Canadian truckers and other essential workers. She noted that other states are developing plans to "further support our northern neighbors and speed up the reopening process." 
There has been increased pressure from leaders in both countries to reopen the border. On Wednesday, U.S. Rep. Brian Higgins, a Buffalo congressman, joined with two members of the Canadian Parliament to request a plan for reopening to non-essential travel. 
In a statement, Stefanik says she has been willing to work with anyone interested in developing a "bilateral, metrics-based plan" to reopen the border. She added that the Canadian government "continues to lack the urgency this situation demands."
"Enough is enough — the United States needs to do what's best for the American people and small businesses and reopen the northern border," Stefanik said. 
Politics reporter Robert Harding can be reached at (315) 282-2220 or robert.harding@lee.net. Follow him on Twitter @robertharding.