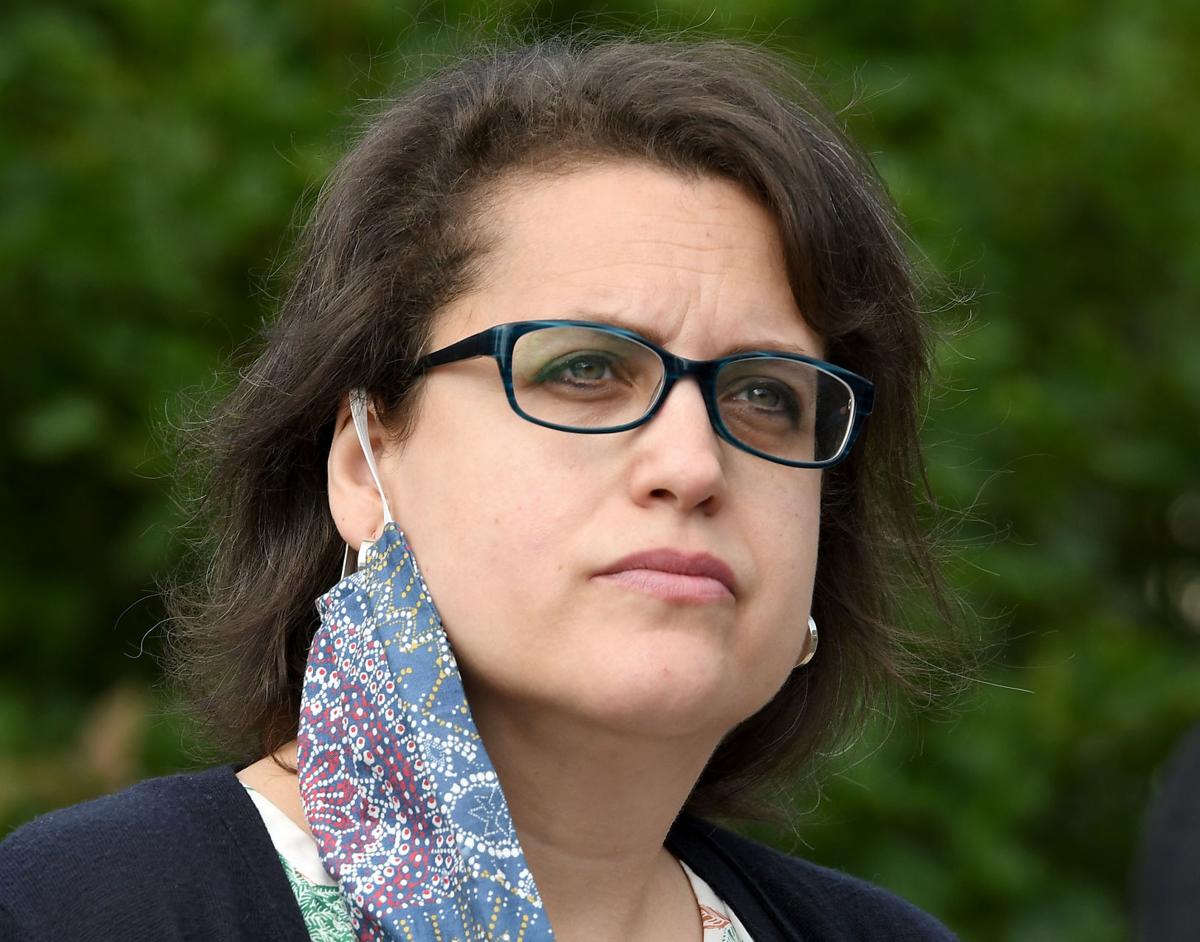 A top House Democrat will join congressional candidate Dana Balter for a virtual conversation with some of central New York's Black community leaders. 
U.S. Rep. Hakeem Jeffries, who serves as chair of the House Democratic Caucus, will participate in the online discussion at 5:30 p.m. Thursday, Oct. 1. It can be viewed on Balter's campaign Facebook page, facebook.com/DanaBalterforCongress.
Jeffries represents parts of Brooklyn and Queens in New York City. He endorsed Balter, D-Syracuse, before her Democratic primary win in June. As the chair of the caucus, he is part of the House Democrats' leadership team. 
Along with Jeffries, three other guests will join the congressman and Balter for the discussion. Yusuf Abdul-Qadir, who is an adjunct professor at Syracuse University and director of the regional chapter of the New York Civil Liberties Union, Bishop Colette Matthews-Carter, the founder of Zion Hill World Harvest Baptist Church in Syracuse, a community organizer and licensed real estate agent, and Gwen Webber-McLeod, an Auburn resident and president and CEO of Gwen, Inc., will also participate in the online forum. 
During her campaigns for Congress, Balter has sought to raise awareness about the need to address systemic racism and racial injustice. 
After George Floyd was killed by a Minneapolis police officer in May, Balter attended protests calling for police reform in Syracuse. She has advocated for police reform and other policy changes to address institutional racism. 
In an interview earlier this year, she detailed her approach to achieving racial justice. The policies include ensuring children of color have access to educational opportunities and protecting marginalized communities from pollution and other environmental hazards. She also wants to prioritize affordable housing, ending segregation in housing, and providing lending protections for Black Americans. 
Balter is challenging U.S. Rep. John Katko in the 24th Congressional District, which includes all of Cayuga, Onondaga and Wayne counties, plus the western part of Oswego County. The cities of Syracuse, Auburn, Fulton and Oswego are in the district. 
Politics reporter Robert Harding can be reached at (315) 282-2220 or robert.harding@lee.net. Follow him on Twitter @robertharding.
Get Election 2020 & Politics updates in your inbox!
Keep up on the latest in national and local politics as Election 2020 comes into focus.