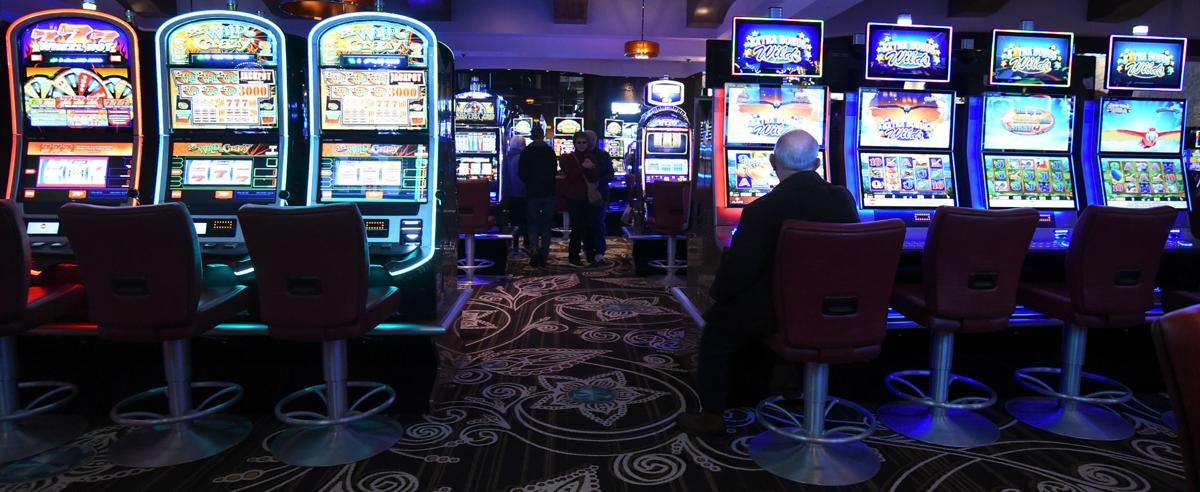 U.S. gaming revenue plummeted in the second quarter due to the COVID-19 pandemic and the shutdown of nearly 1,000 casinos that began in March. 
According to the American Gaming Association, total gross gaming revenue was $2.3 billion, down 78.8% compared to the second quarter of 2019. Slot machine revenue decreased by 81.9% and table game revenue fell by 86%. Sports betting also took hit, with a 46.4% drop. 
The lone bright spot for the casino industry: iGaming. Revenue from online gambling rose by 253.8% to $402.7 million in the second quarter. 
Choking back tears, Valerie McIntyre says her job at del Lago Resort & Casino in Seneca …
For the year, total gross gaming revenue is down 45.6%, to $11.7 billion. Slot machine revenue is $7.36, a 78% decline, and table game revenue is $2.13 billion, a 78.5% decrease. Sports betting is up 10.4%, with $324.9 million in revenue this year, and iGaming gross revenue is $634.9 million, a 189.7% hike.
"COVID-19 has undoubtedly posed the most difficult economic challenge the gaming industry has ever faced," said Bill Miller, president and CEO of the American Gaming Association. "Yet, gaming's record popularity prior to COVID-19, as well as our resilience in the midst of such adversity, is evidence of the industry's foundation for continued success as we emerge from the pandemic." 
Casinos, like many other industries, were affected by the pandemic. Despite attempts to remain open with safety protocols in place, hundreds of casinos shut down due to COVID-19. 
There is optimism about gaming as casinos begin to reopen. The American Gaming Association noted that nearly 300 commercial casinos reopened in June. That month, gaming revenue was nearly four times higher than it was in April and May combined. 
More than 85% of U.S. casinos are open, including nearly 90% of commercial casinos. One exception is New York, which hasn't allowed its four commercial casinos to reopen. 
The association said casinos that reopened have adopted health and safety plans to prevent the spread of COVID-19. 
"The gaming industry has been a leader in implementing rigorous, innovative protocols that have allowed the vast majority of our properties to reopen and stay open," Miller said. "With business returning to casino floors and sportsbooks seeing increased action, the gaming industry is steadily charting a responsible path to recovery that prioritizes health and safety, supports the communities where we operate and offers first-class entertainment." 
Politics reporter Robert Harding can be reached at (315) 282-2220 or robert.harding@lee.net. Follow him on Twitter @robertharding.
Get Election 2020 & Politics updates in your inbox!
Keep up on the latest in national and local politics as Election 2020 comes into focus.