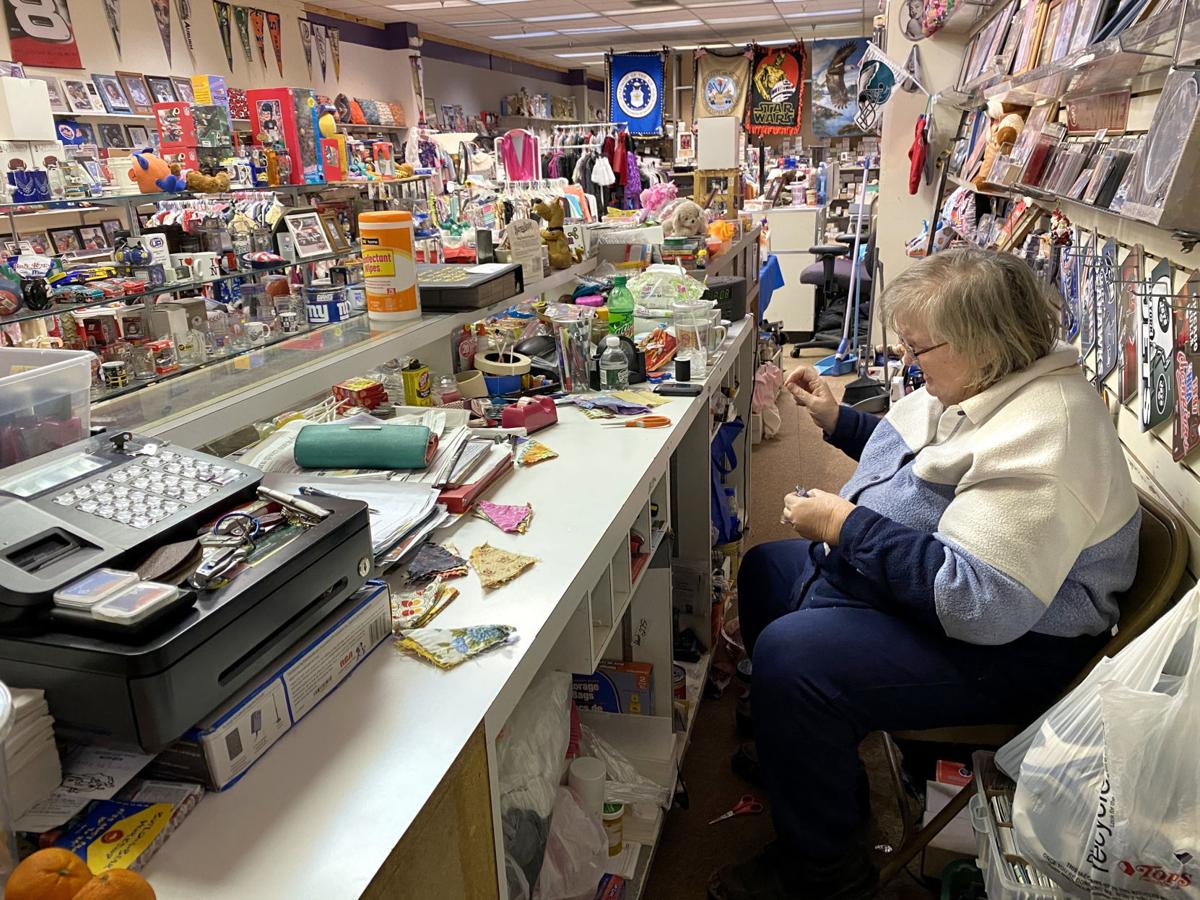 To reduce density amid the coronavirus outbreak, Gov. Andrew Cuomo on Friday has ordered all employees of non-essential businesses to stay home, effective Sunday.
That's an increase from the restriction announced Thursday that non-essential businesses would be required to reduce their in-person workforce to no more than 25%. Earlier in the week, it had been set at 50%.
The orders led to an obvious question: What's considered an essential business? 
The guidance provided by Empire State Development, the state's economic development arm, provides answers, as of Friday morning. 
Essential services
Some of these are government functions, such as law enforcement, fire prevention and response, building code enforcement, emergency management and response, and security. Other essential services, according to the state, include building cleaners or janitors, general maintenance employed by the entity or an outside vendor, automotive repair, disinfection and doormen. 
Health care
Because of the COVID-19 pandemic, there is a wide range of healthcare-related businesses that are considered essential: Hospitals, doctors and emergency dental care, elder care, nursing homes, residential health care facilities, congregate care facilities, emergency veterinary and livestock services, walk-in healthcare facilities, home health care workers and aides for elderly, research and laboratory services, medical wholesale and distribution and medical supplies and equipment providers. 
Retail
Grocery stores, including all beverage and food stores, are considered essential services. Convenience stores, farmers markets, hardware and building materials stores and pharmacies are on the list. Bars and restaurants also make the cut, but are limited to delivery and takeout services. No dine-in customers can be served. 
Manufacturing
Food processors and manufacturing agents — which covers all food and beverages — are on the list. Manufacturers of the following are also considered essential: Chemicals; medical equipment and instruments; pharmaceuticals; sanitary products; telecommunications; microelectronics and semiconductors; and household paper products. Agribusinesses and farms are essential services. 
Infrastructure
The list covers everything from utilities — power generation, fuel supply and transmission — public water and wastewater entities. Telecommunications and data centers should remain open. Airlines and airports can continue operating in New York. Transportation infrastructure, such as bus and rail service, is considered essential. The essential transportation businesses include for-hire vehicles and garages. Hotels and places of accommodation have been added to the list. 
Construction
Skilled trades, such as electricians and plumbers, are exempt from the requirement. Construction firms and other professionals for "essential infrastructure, emergency repair and safety purposes" are also considered essential. 
News media
Digital, newspapers, radio and television news outlets are essential businesses and not subject to the workforce reduction requirements. 
Financial institutions
Accounting services, banks, insurance agencies, payroll firms and services related to the financial markets have been identified as essential businesses. 
Defense
Defense contractors and security-related operations supporting the U.S. government or a government contractor are exempt. 
Services
This covers an array of businesses, including animal shelters, auto repair shops, childcare services, mail and shipping companies, laundromats, funeral homes, crematoriums and cemeteries. Trash and recycling collection, processing and disposal is included, along with building cleaning and maintenance, storage for other essential businesses and warehouse, distribution and fulfillment. 
Service providers
The list includes food banks; homeless shelters and congregate care facilities; human services providers including the "direct care of patients in state-licensed or funded voluntary programs; "care, protection, custody and oversight of individuals both in the community and in state-licensed residential facilities; community shelters and other human services agencies providing direct care or support
Vendors
Businesses that serve as vendors and support essential government services aren't subject to the workforce reduction requirement. Other exempt businesses include child care programs, government-owned or leased buildings, logistics and technology support for online services. 
Companies can request an essential business designation by completing a form and returning it to Empire State Development. 
Businesses that have one occupant or employee are exempt and don't need to submit a request, according to the agency's website. 
If a business or organization has essential and non-essential services, then only the operations needed for the essential part of the entity are exempt. 
Houses of worship aren't closed, but the state's recommendation is that services shouldn't be held. 
Politics reporter Robert Harding can be reached at (315) 282-2220 or robert.harding@lee.net. Follow him on Twitter @robertharding.