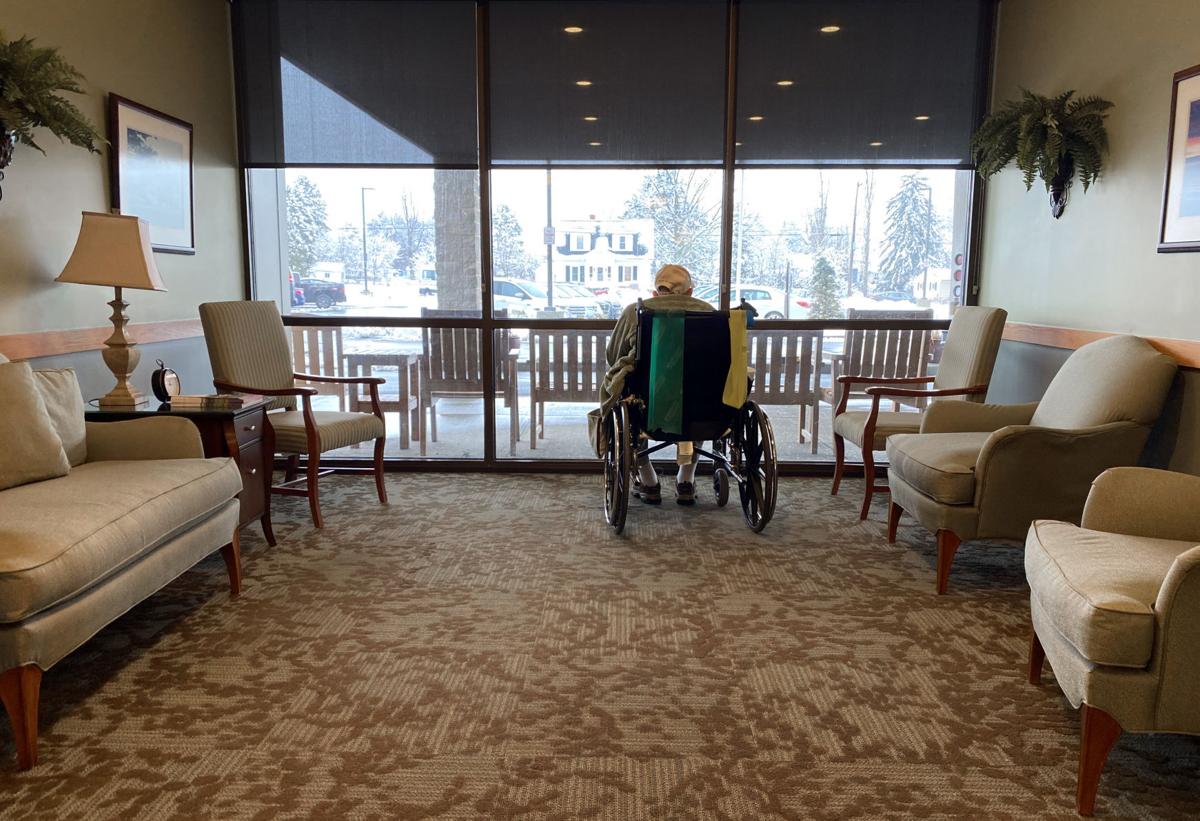 Nearly a year after New York banned visitation in nursing homes due to the COVID-19 pandemic, indoor visitors will be allowed again. 
During Gov. Andrew Cuomo's telephone briefing Monday, state Health Commissioner Dr. Howard Zucker summarized the guidance for resuming in-person visits at nursing homes. COVID-19 tests, especially rapid testing, will play a critical role in allowing visitors to see family members at nursing facilities. 
The nursing home visits can begin on Friday, according to the governor's office. 
The state's guidance focuses on the COVID-19 positivity rate in counties. If the positivity rate is below 5%, there isn't a testing requirement for family members to visit nursing home residents. If the positivity rate is between 5 and 10%, a visitor must have a negative COVID test within 72 hours of their visit. The state Department of Health will provide rapid tests to nursing homes, Zucker confirmed Monday.
If the positivity rate is higher than 10% in a county, no visitation will be permitted unless it's for compassionate care, such as end-of-life scenarios. 
With more New Yorkers receiving COVID-19 vaccinations, they can use proof of the vaccine to visit a family member in a nursing home. Zucker explained that if someone has proof of a completed vaccination — meaning they have received both doses — they can visit a nursing home resident. The final dose of the vaccine must be no less than 14 days from the date of the visit and no more than 90 days before the visit. 
Visitation can occur in resident rooms — something that wasn't permitted for much of the pandemic. An earlier advisory released by the state Department of Health allowed, in certain circumstances, indoor visits. But visits to resident rooms were prohibited. 
The number of visitors in a facility will be capped at 20% of the resident census. 
"We're trying to make sure that we don't overwhelm the nursing homes," Zucker said. 
Nursing homes have been hit hard by the pandemic. There have been more than 13,000 COVID-related deaths involving nursing home residents. The Cuomo administration has drawn criticism for its handling of the outbreaks in nursing homes and the delayed release of data revealing the true number of nursing home residents who died of COVID-19. Until recently, the number of residents who died in hospitals wasn't included in the nursing home death toll. 
Until recently, there were limits on visitation at nursing homes. A complicating factor was nursing homes could have visitors if it was COVID-free for at least 14 days. The post-holiday surge in cases led to some outbreaks in nursing homes, which prevented residents from having visitors.
Politics reporter Robert Harding can be reached at (315) 282-2220 or robert.harding@lee.net. Follow him on Twitter @robertharding.