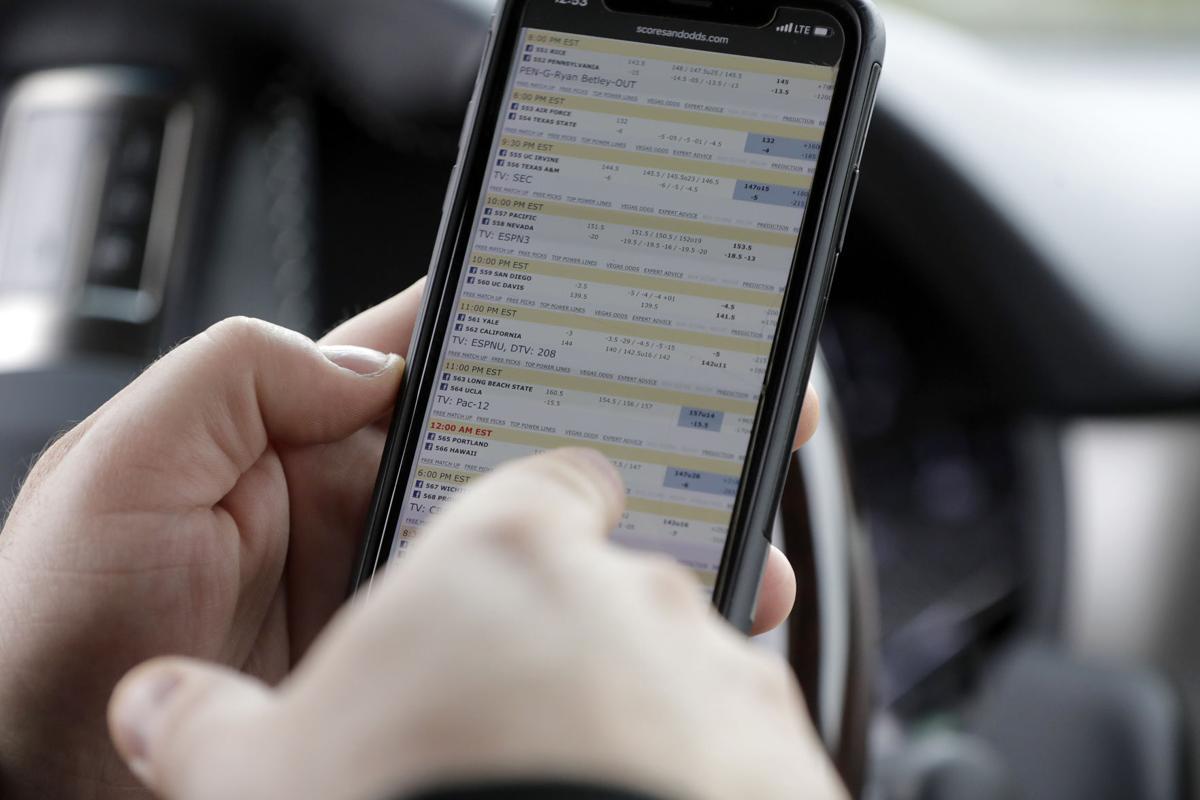 A new issue has emerged in state budget negotiations, and it could affect whether central New York residents are allowed to participate in mobile sports betting. 
The 10 central New York counties — Cayuga, Chenango, Cortland, Herkimer, Lewis, Madison, Oneida, Onondaga, Oswego and Otsego — in the Oneida Indian Nation's exclusive gaming zone could be excluded from mobile sports betting if Gov. Andrew Cuomo's existing proposal is adopted. 
The exclusivity for the Oneidas is part of a 2013 agreement between the Oneida Nation and the state. No other casino operators are permitted in the 10-county area. In return, the state gets 25% of the nation's slot machine. Madison and Oneida counties also receive a portion of the revenue and payments to settle tax claims. Other counties in the exclusive zone get a share of the revenue. 
Under Cuomo's mobile sports betting plan, there would a request for proposals to have an entity or multiple entities operate online sportsbooks on behalf of the state. When speaking about his proposal in January, he compared it to the way the state runs the lottery. Instead of casinos getting the revenue from mobile sports betting, the state would get the money. 
If the plan is enacted, it would shut out the four commercial casinos in New York, including del Lago Resort & Casino in Seneca County. And because it would be operated by another entity, mobile sports betting wouldn't be available to people in the Oneidas' exclusive zone. 
"Excluding large parts of upstate New York from participating in mobile sports betting is not acceptable," Onondaga County Executive Ryan McMahon and Oneida County Executive Anthony Picente said in a joint statement. "Our region, which consists of two of the 10 largest cities in New York state — would not be able to participate in mobile sports betting if the Oneida Indian Nation is not included in the legislation." 
The county executives added, "Having a statewide policy that cuts out central New York is unfair and must be fixed. As Albany leaders like to say, 'We are one state' — that means we need policies that every New Yorker can benefit from, not policies that cut out our constituents." 
State lawmakers representing central New York raised another issue on Friday — that excluding the region from sports betting could lead to a breach of the settlement between the state and Oneida Nation. 
State Sen. Joe Griffo and Assembly members Marianne Buttenschon and Pamela Hunter detailed how the 2013 agreement has benefited the state. The Oneida Nation has paid nearly $70 million every year and more than $400 million since 2014. 
"Were the state to not include the Oneida Indian Nation in a final compromise on the legalization of mobile sports betting, they would not only be excluding the residents of this 10-county region from participating in this activity but also potentially putting itself into a breach of the settlement with the nation," the legislators said. "This would result in the unnecessary loss of tens of millions of dollars for local communities and the state." 
Cuomo's proposal clashes with bills introduced by state legislators. State Sen. Joseph Addabbo authored legislation that would allow sportsbooks affiliated with casinos to operate mobile sports betting platforms. A similar bill has been sponsored by Assemblyman Gary Pretlow. 
Under the state legislators' proposals, the Oneida Indian Nation — which partnered with Caesars Entertainment to open sportsbooks at its three central New York casinos — could offer mobile sports betting. 
It's unclear whether mobile sports betting will be included in the final 2021-22 state budget. Cuomo and legislative leaders are negotiating the spending plan for the new fiscal year. So far, no agreement has been reached. 
Politics reporter Robert Harding can be reached at (315) 282-2220 or robert.harding@lee.net. Follow him on Twitter @robertharding.