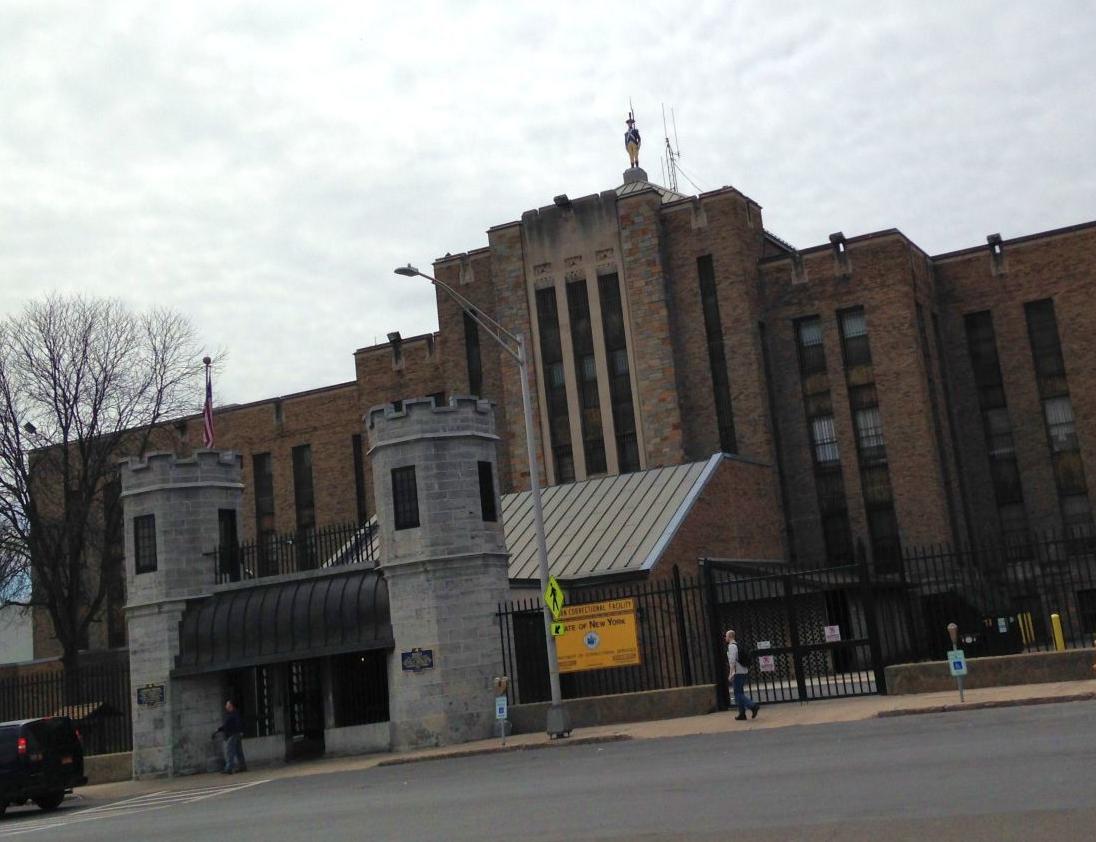 One week ago, a small number of incarcerated individuals at Auburn and Cayuga correctional facilities had been tested for COVID-19. 
That changed this week. The state Department of Corrections and Community Supervision, which releases a daily COVID-19 report, revealed on Friday there are 51 pending tests in Auburn Correctional Facility and 79 in Cayuga Correctional Facility. 
The sudden rise in testing isn't due to COVID-19 being present in either facility. Both prisons haven't reported a case among the incarcerated population, according to DOCCS. 
In response to an inquiry from The Citizen, DOCCS explained that it expanded its testing pool to include incarcerated individuals age 55 and older. The department was already testing inmates who have symptoms of COVID-19. Individuals who are either asymptomatic or symptomatic and are quarantined due to contact with a positive case are also eligible for testing. 
DOCCS is also testing inmates in its regional medical units and at its senior living dorm at Ulster Correctional Facility. At Bedford Hills Correctional Facility, a maximum-security prison for women, pregnant inmates or inmates who recently gave birth are tested for COVID-19.
"The department continues to comply with (Centers for Disease Control and Prevention) guidance and in consultation with (the state Department of Health), continues to evaluate all options for additional testing in response to this public health crisis." 
There have been 1,925 confirmed cases within DOCCS, including 1,300 employees, 545 incarcerated individuals and 80 parolees. The department hasn't released facility-level data for cases involving employees, but it has provided that information for the incarcerated population. 
Fishkill Correctional Facility, a medium-security prison in Dutchess County, has the most confirmed cases (86) of any prison in the state. Green Haven Correctional Facility, a maximum-security prison in Dutchess County, has 56 cases. 
DOCCS' daily reports indicate that testing is increasing at other state prisons. Last week, Clinton Correctional Facility had one confirmed COVID-19 case and 26 negative tests. On Friday, the department's report revealed that 74 incarcerated individuals tested negative for COVID-19 and another 112 tests are pending. 
In its email to The Citizen, DOCCS officials said that doctors, nurse practitioners, physician assistants and nurses are following federal and state guidelines. When there's a confirmed case in a prison, DOCCS and the state Department of Health determine the individual's contacts to limit the spread of COVID-19. 
When an incarcerated individual is tested for COVID-19, the specimen is collected and sent to a lab. The individual is isolated as they await the test result. If the test is positive, they remain in isolation for at least 14 days until their symptoms disappear and the individual goes 72 hours fever-free without medication. 
Politics reporter Robert Harding can be reached at (315) 282-2220 or robert.harding@lee.net. Follow him on Twitter @robertharding.
Concerned about COVID-19?
Sign up now to get the most recent coronavirus headlines and other important local and national news sent to your email inbox daily.