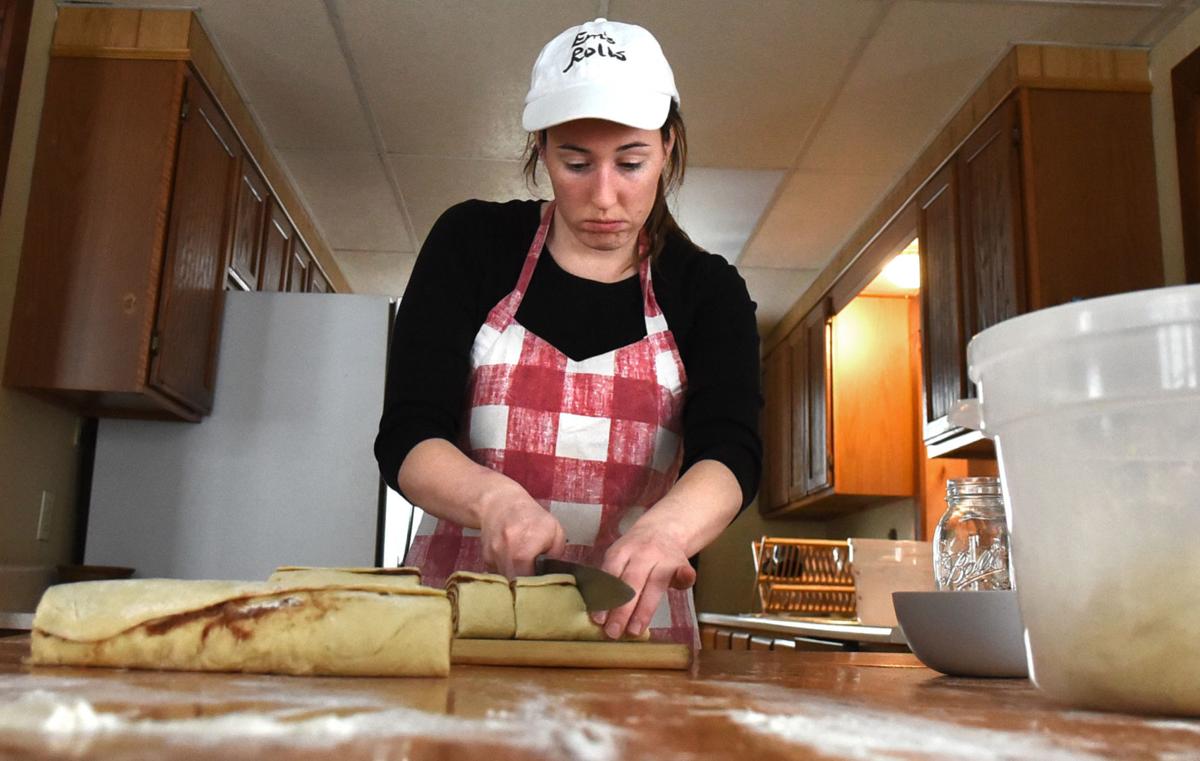 You can run an at-home bakery in New York state. 
After The Citizen published a story Wednesday about an Auburn woman who runs a bakery out of her home, some readers contacted the newspaper or posted comments online claiming the practice is illegal. 
However, there is a home processor exemption in New York that allows residents like Emily Alexander to make food out of their home and sell the products at farmers markets, stores or even online. 
A spokesperson for the state Department of Agriculture and Markets, which oversees the home processor exemption program, confirmed Alexander is a registered home processor. 
According to the agency, home cooks can sell their products anywhere in New York state and on the internet. They must follow labeling requirements, which includes listing their address on the products. 
The list of approved foods a home processor can sell is long. Two of the foods that Alexander sells — bread and cinnamon rolls — are listed as approved foods. Other approved foods include cookies, doughnuts, fudge, muffins and pretzels. 
After a few months of running her bakery, Em's Rolls, Emily Alexander was able to gather eno…
The exemption is limited to foods "where there is not a history of food-borne illness and the nature of the product makes the possibility of illness less likely," the agency states on its website. 
Food products requiring refrigeration are not allowed to be sold by home processors. The Department of Agriculture and Markets conducts an annual review to determine if products should be added or removed from the approved list. 
Other prohibited food items include "custom or specialty baked goods," such as cakes, cupcakes or cookies, for birthdays, weddings and other events. The reason these baked goods are banned is that custom bakery items are under the jurisdiction of the state, county or local health departments. ​
The Department of Agriculture and Markets answered some frequently asked questions on its website. Home processors' kitchens won't be inspected unless there's a complaint and while in-state online sales are allowed, products can't be shipped outside New York. 
Other responses address why fruit and vegetable breads, raw nuts and using melted chocolate are prohibited. 
Home processors aren't required to obtain liability insurance. They can't use the exemption to make products that will be sold at their store or restaurant. The use of commercial equipment for home processing isn't allowed because it's not considered "ordinary kitchen facilities," according to the Department of Agriculture and Markets. 
There is no fee to register as a home processor. The approval process usually takes two weeks. 
Home processor registrations don't expire. However, if you move, you must reapply for an exemption because it's specific to your location. 
If home processors add new products to their menu, they must submit a new registration form. 
Online producer Robert Harding can be reached at (315) 282-2220 or robert.harding@lee.net. Follow him on Twitter @robertharding.
Get Government & Politics updates in your inbox!
Stay up-to-date on the latest in local and national government and political topics with our newsletter.