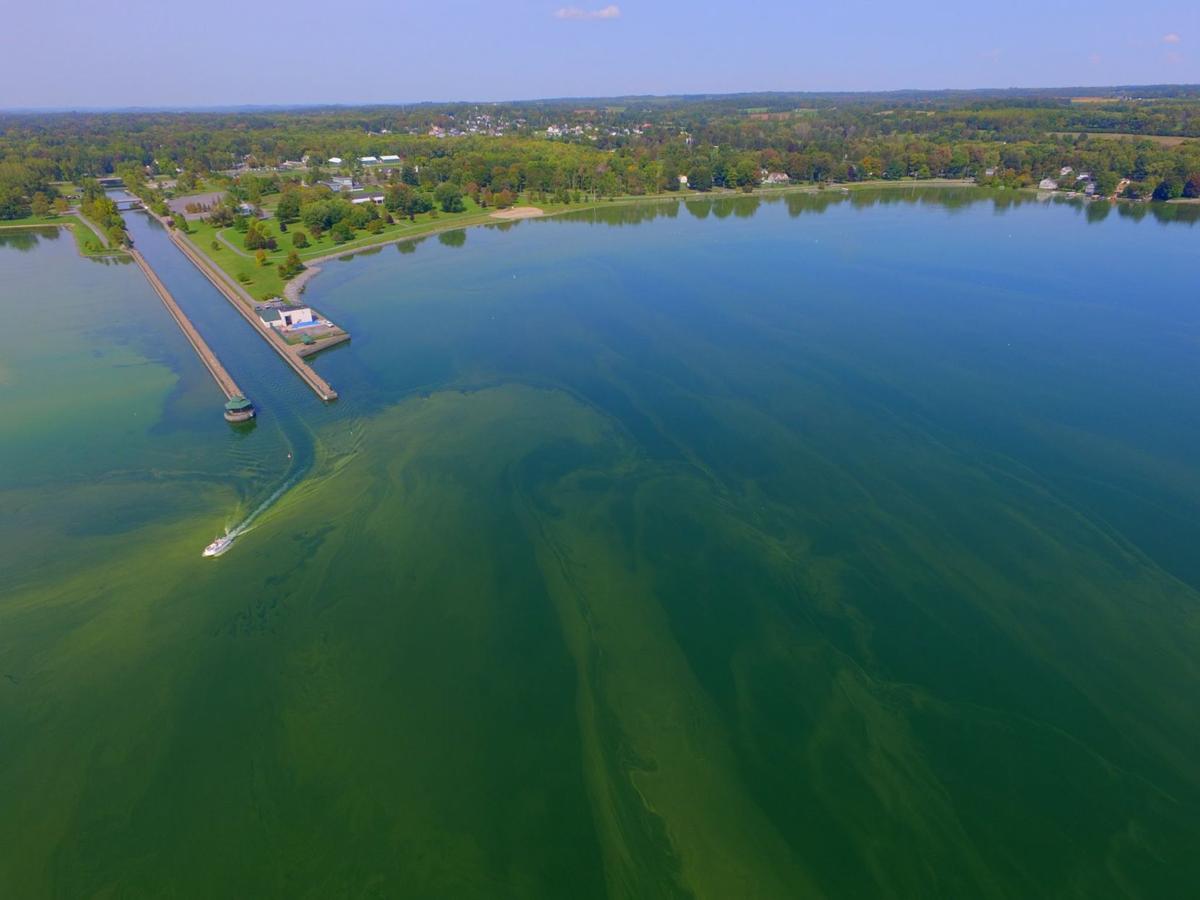 Latest test results released by the Cayuga County Health Department show the highest levels of harmful algal bloom toxins entering the city of Auburn's water treatment plant this season.
After the Owasco Lake water flowed through the city's toxin treatment system and the filtration plant, no toxins were detected in the drinking water.
According to the health department's website, 0.25 micrograms per liter of microcystin, a kind of liver toxin present in some harmful algal blooms, was detected in the raw lake water from samples collected Wednesday. The last time toxins were detected in the raw water, levels were 0.18 and 0.16 micrograms per liter on Aug. 31 and Sept. 18, respectively.
All of those detections are below the U.S. Environmental Protection Agency's level of concern for vulnerable populations — 0.3 micrograms per liter over 10 days. 
The town of Owasco continues to show no toxins detected in both the drinking water and the untreated water.
Harmful algal blooms are a kind of bacteria that usually crop up in water bodies during late…
Considering the minute toxin measures when talking about drinking water, toxin levels measured directly in blooms may be difficult to comprehend. The Owasco Lake Watershed Inspection Program reported that a bloom close to the Emerson Park pier and the city's intake pipe measured microcystin levels of 1,704.8 micrograms per liter on Monday, Sept. 18. That's about 85 times the state Department of Environmental Conservation's threshold for a high toxin bloom. 
Toxin measures are not back yet for bloom samples taken on Sept. 25, according to the program's website as of Friday afternoon, but chlorophyll a levels have been reported. In a bloom off of Martin Point, chlorophyll a levels measured 175 times the DEC's threshold. In a bloom south of Lindenwood Cove, chlorophyll a levels were about 52 times the DEC's threshold. Chlorophyll is another indicator scientists use to confirm a harmful algal bloom. 
Meanwhile, the DEC released updates to its Harmful Algal Bloom Notifications page Friday afternoon. Fifteen water bodies were added to the list for a total of 68 in New York state with suspicious or confirmed blooms. Owasco and Cayuga lakes continue to be on the list confirmed with toxins. Skaneateles Lake is also still on the list with a large, localized bloom.
Staff writer Gwendolyn Craig can be reached at (315) 282-2237 or gwendolyn.craig@lee.net. Follow her on Twitter @gwendolynnn1.
Get local news delivered to your inbox!
Subscribe to our Daily Headlines newsletter.