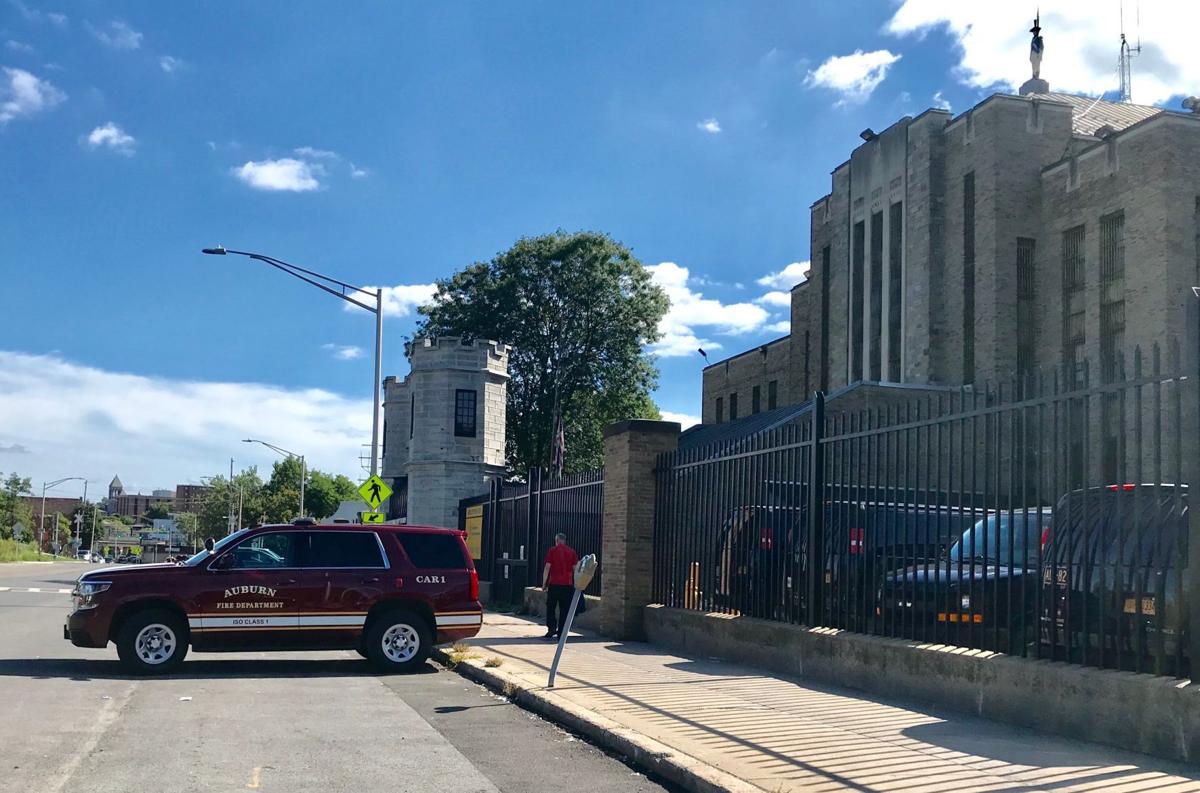 A hazmat team was called to Auburn Correctional Facility Thursday after a suspicious substance was found.
Auburn firefighters and an ambulance were called to the prison around 9:30 a.m. The state Department of Corrections and Community Supervision said there was "evidence of a suspected unknown substance" at the prison, so a hazmat crew was called in "out of an abundance of caution."
You have free articles remaining.
DOCCS referred questions for additional information to state police, which could not be immediately reached for comment.
The investigation was ongoing Thursday afternoon. Auburn firefighters were still at the prison after 4 p.m., and barrels had been delivered to the scene. Emergency radio transmissions indicated that some firefighters were undergoing a decontamination process. Auburn Fire Department referred all questions to DOCCS.
In 2018, a similar response took place at ACF when a white powder was found in the facility's mailroom. That later was determined to be non-toxic.