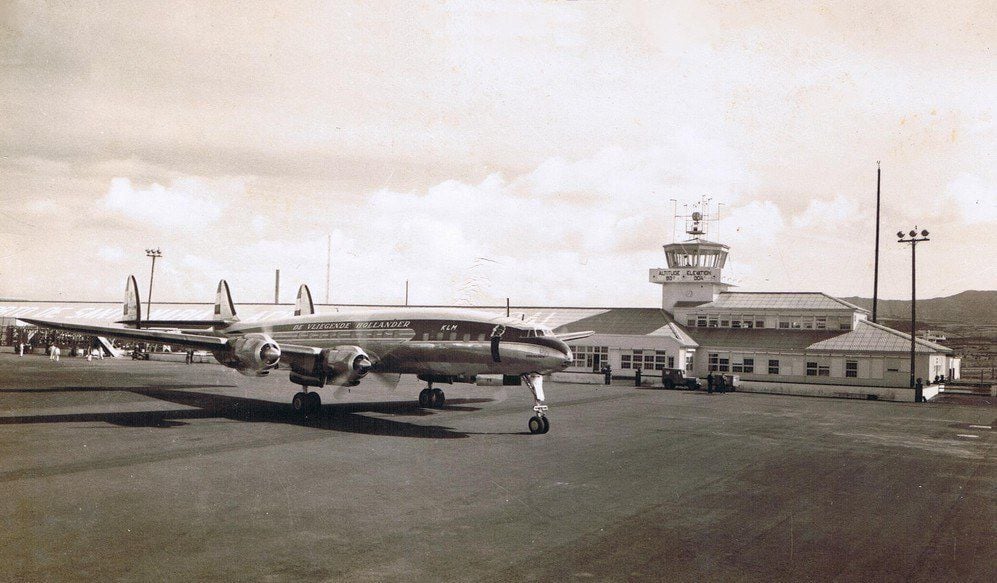 An Army sergeant from Elbridge is one of 93 U.S. soldiers and 11 crew members who will be remembered by a new monument that will be unveiled next month in Maine.
Sgt. Robert Bako was one of more than 100 people lost when Flying Tiger Line Flight 739 went missing on March 16, 1962, over the Pacific Ocean. The Lockheed Super Constellation was on its way to an air base in the Philippines, with a destination of Saigon, when it disappeared. It was also carrying three South Vietnamese passengers. The search for the plane lasted eight days and covered more than 200,000 square miles of ocean, but no traces of the aircraft nor its occupants were found. The U.S. Civil Aeronautics Board concluded that the plane most likely exploded mid-flight for causes unknown.
According to newspaper reports, Bako moved his family to Elbridge the month before he disappeared. His wife, Gertrude, formerly of Cato, lived in Thompson Trailer Park with their 7-month-old daughter. The family came to New York from Junction City, Kansas, and after his passing, Gertrude moved to Westminster, California. Bako was 31 when he died, and had served in the Army for seven years.
A member of Bako's family was not available to speak to The Citizen, said a representative of Wreaths Across America, which is organizing the monument to the victims of Flying Tiger Line Flight 739. Wreaths Across America founder Morrill Worcester donated the land in Columbia Falls, Maine, where the monument was erected. A groundbreaking ceremony was held there last summer.
On May 15, many of the families of the people who disappeared with the plane will gather as the monument is unveiled. One of them is Jennifer Kirk, whose uncle was passenger Spc. Donald Sargent.
"It has taken 59 years and the help from Wreath Across America, (but) Tiger Flight 739 and all who were aboard are finally being recognized and people want to hear their story," Kirk said in a recent Facebook post. "I really want to make sure that these men will never be forgotten and they will not, all because of a (humble) man who calls himself 'just a wreath maker from Maine' Morrill Worcester."
The land Worcester donated also serves as the source of the balsam tips that are used to make his nonprofit organization's wreaths. All Flight 739 families will be invited to take part in the remembrance program, which placed wreaths on the headstones of the nation's fallen service members at Arlington National Cemetery and more than 2,500 other locations in 2020.