Today's story and photos come to us from Linda Mizro and the entire Auburn High School Athletic Hall of Fame Committee. Their annual awards dinner will be held on Saturday, Nov. 6, at the Springside Inn. Cocktails are from 5 to 6 p.m., with the ceremony and dinner starting at 6:15 p.m. They will be honoring both the 2020 and 2021 classes. Tickets are $40 each. For tickets, please call Tom Blair at (315) 730-8142 or contact the school district athletic office at the Harriet Tubman Administration Building. This year's AHS Athletic Hall of Fame inductees are as follows:
Edmund Gremli is a 1966 graduate of Pearl River High School, in Pearl River, New York. During his time at Pearl River, Edmund was on the freshman basketball team, as well as both the junior varsity and varsity basketball and football teams. Edmund was also a member of the percussion section of the high school band. After graduating from Pearl River, Edmund went on to attend SUNY Cortland, where he played baseball for their freshman and varsity teams. While in attendance, he also received a Bachelor of Arts degree in music in 1970, a Bachelor of Science in physical education in 1972, and a master's degree in physical education in 1975.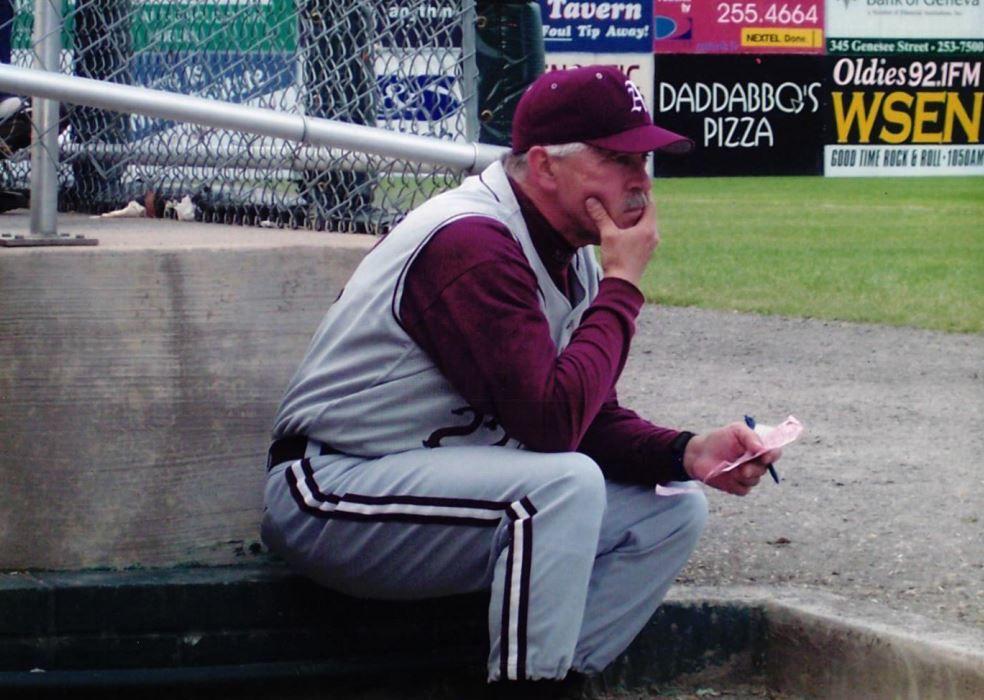 After graduating from SUNY Cortland, Edmund went on to become a physical education teacher for the Auburn Enlarged City School District at both Auburn High School and Herman Avenue Elementary School. During his time with the district, Edmund was a coach for several athletic teams, including the junior varsity and varsity baseball team, the freshman, junior varsity and as varsity soccer teams, and the freshman and varsity basketball team. After his retirement from the Auburn school eistrict, Edmund went on to work as a recreation program leader at the Auburn Correctional Facility for almost 30 years.
Outside of his contribution to athletics and recreation across the Auburn community, Edmund also enjoys time with his wife, Nancy, his children, Melissa, Adam, Eric and Amanda, and his nine grandchildren.
Bill Gunger attended Auburn High School where he played varsity baseball in 1983 and 1984. While playing those two years of varsity baseball, Bill was given Onondaga High School League first team and MVP awards. His team also was the 1984 baseball state final runner-up. Bill started at pitcher and center field on the Class A sectional baseball championship teams, and the OHSL North championship teams. As a starter the teams he played for went a combined 44-7.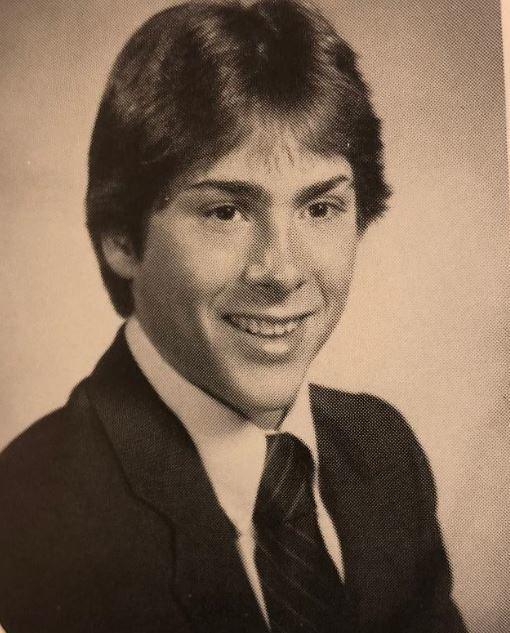 After graduating from Auburn High School in 1984, Bill went on to attend University of Arkansas from 1985 to 1987, where he played baseball and was a member of the College World Series Team. After graduation Bill has been associated with the Caroline Mudcats Professional Baseball Club and worked in various sales jobs. While in sales he won Vendor of the Year Award Global Sales.
Currently Bill enjoys still coaching baseball, golfing and spending time with his wife, Sandy. Bill and Sandy have two children, Josh and Scott, and now reside in Wake Forest, North Carolina.
To say that Stephen Komanecky had a passion for sports would be an understatement. Stephen was actively involved in athletics throughout his entire life. From organizing neighborhood baseball games as a child, to his years as an athlete, coach and supporter of his own children, Stephen was most certainly a staple to the Auburn athletic community.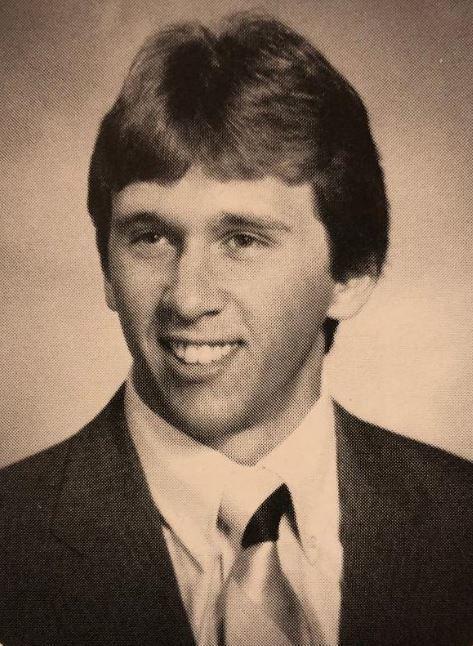 Before graduating from Auburn High School, Stephen was a member of the club hockey team and spent all four years playing for the football team. Stephen was also a member of the baseball team all four years of high school, including acting as their captain and earning the all-league utility honors in 1984. According to his family, Stephen was willing to play any position his coach wanted him in and had the utmost respect for the lessons he learned during his time as an athlete. After his graduation in 1984, Stephen went on to attend Onondaga Community College and SUNY Cortland, where he earned his Bachelor of Science degree in physical education and exercise physiology. He also continued his baseball career while in attendance at both schools.
Stephen continued his contributions to the athletic community after returning to Auburn and becoming the executive director of the Auburn YMCA. The YMCA now offers a scholarship to kids who cannot afford to play, as Stephen believed that no child should miss the opportunity to be involved in athletics. He brought back the Pony Little League and Mustang Baseball through the YMCA, along with the renovation and restoration of the league fields at Emerson Park. Stephen was a member of the board of directions for the Gavras center, was named the Soap Box Derby Director of the Year and was a member of the Auburn Booster Club.
Stephen also enjoyed golf, bowling, watching movies and attending sporting events, as well as spending time with his family. Stephen passed the love of sports on to his own children, Casey and Stephen, and he rarely missed being their biggest fan at any of their sporting events. Stephen always believed that if you are going to do something, you should do it right; don't whine, and don't quit.
Jill Payne is a member of the Auburn High School's Class of 1995. While attending Auburn High, Payne was a three-year member of the varsity softball team, their captain, and received first and second team all-league honors. She was also a three-year member of the varsity soccer team, where she earned the title of captain, and was an honorable mention and second team all-league honoree, and she won the MVP award her senior year.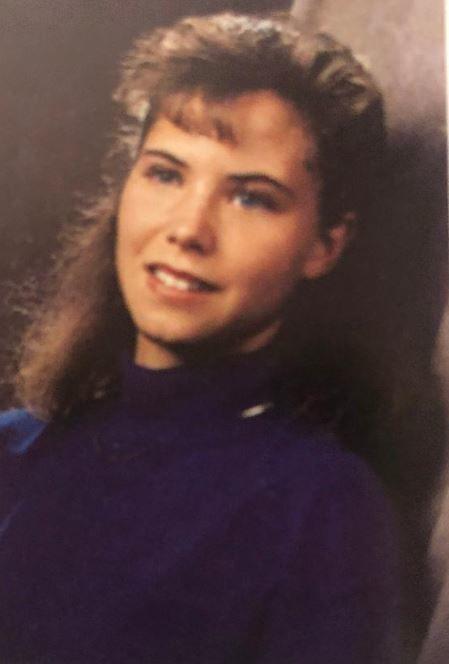 After her graduation from Auburn High, Payne went on to attend Alfred State University and Cortland State, earning her bachelor's degree in physical education and exercise science. While in attendance, Jill was a member of Alfred State's softball team and played in the College World Series. At Cortland Jill was named captain of the women's softball team, not to mention being named an all-region player, an All-Eastern College Athletic Conference player, an All SUNY AC player, and again played in the College World Series games. Jill was also a member of the very first women's softball team to have played on the Doubleday Field in Cooperstown.  
Jill's lifelong athletic passions can also be seen throughout her career. She was the general manager and a personal trainer at a Fitness Forum for 13 years, the Auburn YMCA fitness director, and has now been the general manager for CNY Athletic Clubs for 15 years. Jill Payne continues her contribution to Auburn athletics as a coach and an umpire, as well as the planning of the Cinderella League from 1990-2000. For the past six years, she has been holding pitching and hitting lessons in Auburn every weekend for girls ages 8-18. Her dedication to the Auburn athletic community is so appreciated.  
Born in Columbus, Ohio, Tamela Ray graduated from Union Springs Central School in 1978. After her graduation, Tamela went on to earn her bachelor's degree in physical education with a minor in sociology at Ithaca College. While attending Ithaca, Ray also played for the women's field hockey team and was a member of the 1978 Association for Intercollegiate Athletics for Women New York State championship team. She also played for the women's softball team with whom she acted the role of captain, was given the title of MVP, and had an NCAA World Series appearance. She continued her studies at the University of North Carolina at Greensboro, where she earned her master's degree in physical education with a concentration on sport studies and focused her thesis on "College Students' Perceptions of Selected Women's Roles." Four years after graduating from UNC, Tamela Ray received her certificate of advanced studies from SUNY Cortland and then soon after her doctorate in education from Syracuse University in 2010. Her dissertation was titled "High School Athletic Directors: An examination of the role, realities, and career progressions."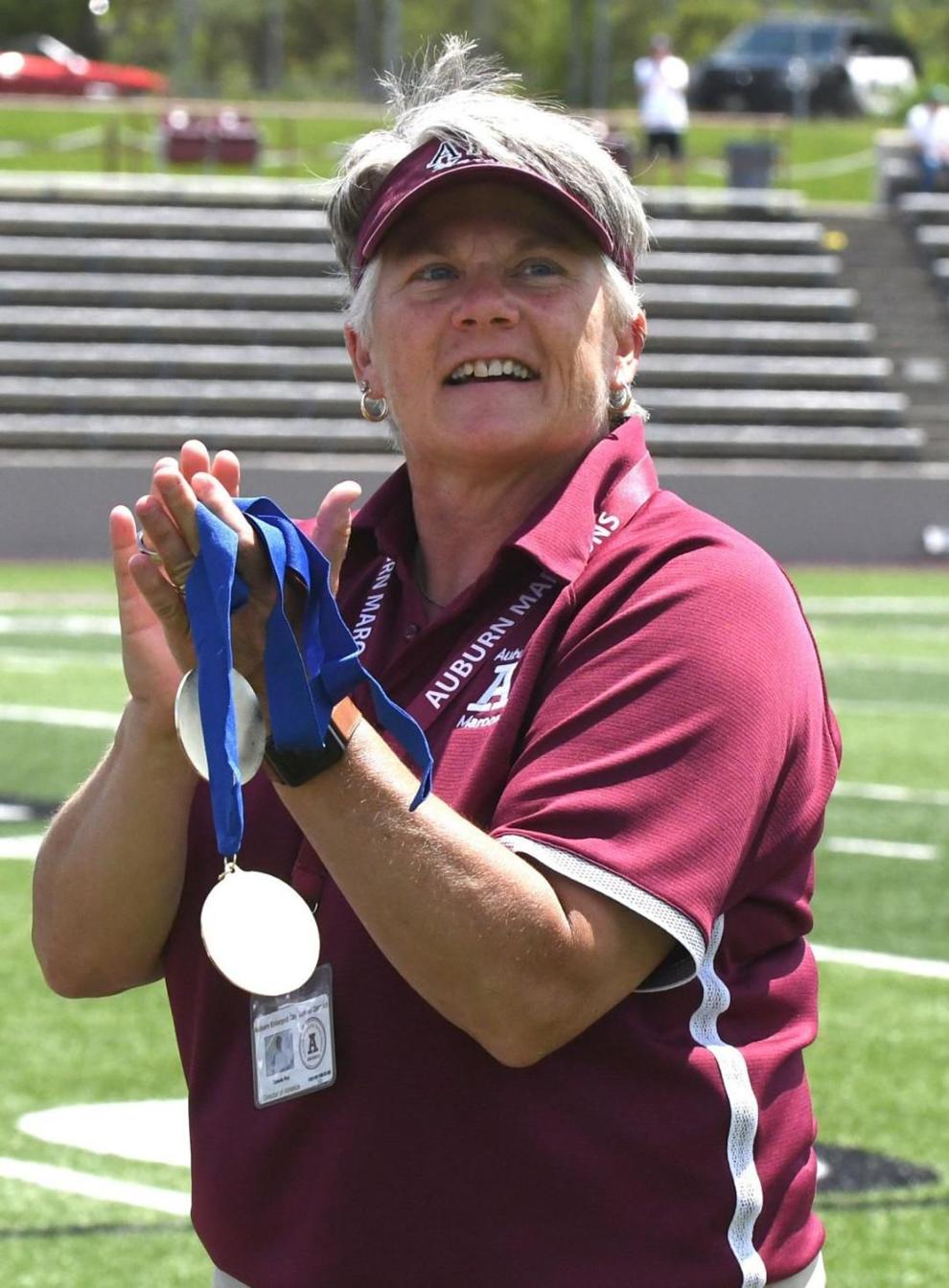 While pursuing her educational goals, Tamela simultaneously held the role of Auburn physical education teacher, varsity field hockey coach, founder and coach of the varsity girls lacrosse team, the junior varsity girls volleyball coach, and the freshman girls volleyball coach. She was also a founding member of the AHS Athletic Hall of Fame, and last but certainly not least, she was the director of health, physical education and athletics for the Auburn school district, which she held for 26 years. But the list of her dedications to the Auburn school district does not stop there. Tamela helped add fitness centers, free weight lifting facilities, outdoor grass fiends and artificial turf fields to the Auburn grounds for the benefit of future athletes. She was a president and vice president of the Auburn Administrators Association, a member of the Wellness Committee, and a member of the Curriculum Council. Tamela participated in the PE Program as the PE director, during which she helped to develop an elective program that allowed for student choice, started district-wide elementary physical education events so that students to come together to perform, compete and play, and received the Carol M. White Pep Grant, which allowed for increased professional development opportunities.  
Alongside her time that she dedicated to the Auburn community, Tamela was also inducted into her alma mater Union Springs Hall's Hall of Fame, as well as the United States Specialty Sports Association New York State Slo-Pitch Hall of Fame. Ray was also a member of several state Education Department committees, the New York State Association for Health, Physical Education, Recreation and Dance, and the Section III NYS Public High School Athletic Association. She has earned several professional awards including the NYSPHSAA Section III Lifetime Achievement Award and Section III Service Award, the CNZ Amazing Person Award, NYS AHPERD Professional of the Year Award, and the NYSAAA Section III Director of the Year Award. And yet, despite such a long list of athletic and career achievements and accomplishments, Tamela Ray continues to adventure to new places and find new hobbies to try. 
Rich Valentino attended Auburn High School, where he played freshman and junior varsity basketball, but left the basketball court his junior year to excel on both the football and the baseball field. While playing two years of varsity football, Rich was given the most improved player award, the Ken "Tony" Kroker Award, and the title of the second team All-Central New York Counties League quarterback. He also played two and a half years of varsity baseball, where he acted as the captain, earned the title of the all-star catcher, and was a part of the CNYCL champion team in 1981. He also spent two years in the Varsity Club, a year in the History Club, and was an Emerson Award Scholarship winner.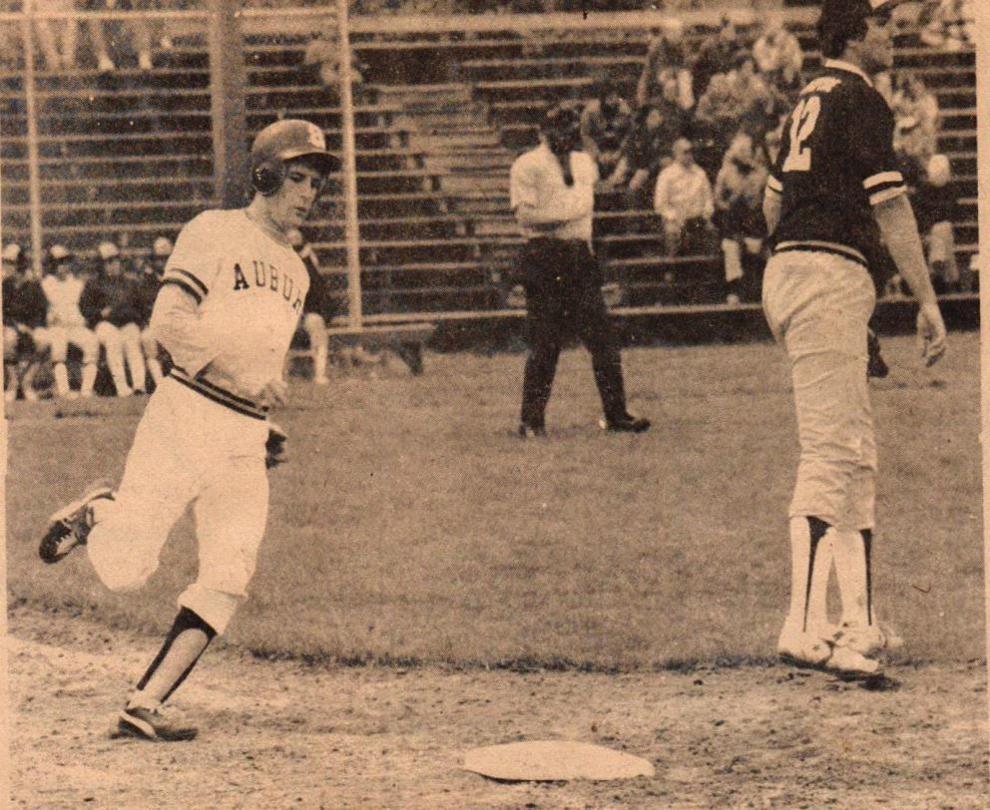 After graduating from Auburn High School in 1981, Rich went on to attend Ithaca College, where he played baseball all four years, which included a trip to the regionals and the Division III World Series. He graduated from Ithaca College and attended SUNY Cortland for his masters degree. After graduation, Rich taught for 35 years in the Moravia Central School District as physical education and health educator, as well as a coach for their football, basketball, wrestling and baseball teams. During his 25 years of working with the varsity football team, Rich and his players earned two division championships. In the 29 years as the baseball coach, Rich's team had a school record of over 250 varsity wins, including the single season school record of 19 wins in 2005, and seven championships, including a Section IV title.
On top of his participation as both an athlete and coach, Rich and his wife, Sue, also celebrated their children, Richie, Abby, Justin, Kristen and Alyssa, as athletes in the Auburn school district. Rich is also known for his part of the 3rd degree Knights of Columbus, the recipient of "The Citizen" Hometown Hero Award, the President of the Finger Lakes Board of Basketball Officials, and as the co-founder of Auburn's Legends Cooperstown Baseball Team.
Originally from Bowling Green, Ohio, Brian Weldon graduated from Auburn High School in 1991. During his time spent at Auburn High, Brian was a member of the varsity baseball, football and basketball teams. After graduation, Brian attended Kentucky Wesleyan College, Broward Community College and Florida Atlantic University and earned his bachelor's in psychology. During his college career, Brian played one year of football and four years of baseball.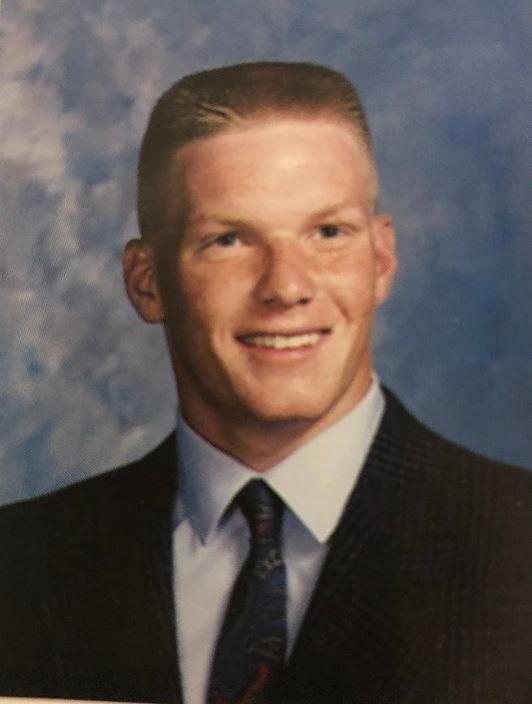 Since graduation, Brian has worked at Verizon Communications Inc. as an outside field technician for 22 years. He has been the CWA local union vice president for six years. Brian is also an avid hunter and golfer, and enjoys spending time with his wife, Michelle, and his son, Dax.
Many thanks to this year's AHS Athletic Hall of Fame Inductees for being truly great Legends of Auburn! — Ormie
Ormie King's column appears Sundays in The Citizen and he can be reached by email at ormie5king@gmail.com.