Life has been different during the COVID-19 pandemic. Since it began in March, the need for social distancing has kept people home, away from schools, gyms and theaters. Sure enough, it's also kept people away from each other. And that mix of disruption and isolation has had even deeper effects on people than merely changing where they spend their days.
In Auburn, some numbers trace those effects more than others. 
Perhaps the most pressing of them are the county's suicide and overdose deaths, two numbers that trace the dire impact the pandemic has had on mental health.
Cayuga County Coroner Adam Duckett told The Citizen that both numbers have already surpassed their 2019 totals. There have been 15 confirmed overdose deaths so far this year, and another four potential ones whose lab results have yet to come in. That compares to 14 overdose deaths in all of 2019. Meanwhile, there have been six suicides so far this year, compared to five in all of last.
What scares Duckett, he said, is that the worst time of year for overdoses and suicides is yet to come. That's the fall, when the shorter days and colder weather trigger seasonal depression.
He's also concerned about the possibility of another stimulus check from the government. Duckett believes the $1,200 one people received in the spring was, in at least some cases, spent on drugs.
"We're very concerned about that," he said. "If they do another stimulus check, we're going to be on high alert."
When it comes to dangerous behavior, some of the Auburn Police Department's numbers paint a similarly troubling picture of the pandemic's effects.
"With the disease we have, we can't just put everything on pause."
In line with Duckett's office, the department saw increases in both overdose investigations and suicide attempts this year. Overdose investigations increased more modestly, with only one or two more each month of the pandemic compared to the same month last year (for instance, 17 in July 2019 compared to 19 in July 2020).
Suicide attempts, however, increased starkly. The department responded to a total of 88 in April, May, June and July, an increase of 22% over the 2018 number (72) and 44% over the 2019 number (61). The department's number of mental health problem investigations during those months (147) increased at a similar clip this year: 30% over 2018 (113) and 24% over 2019 (119). 
The department has also seen some decreases, though. In April and May, its overall number of calls fell almost 50% from the previous year (1,615 from 3,136 and 1,860 from 3,413, respectively) before returning to normal levels in June and July. With fewer people driving, motor vehicle accident responses also dropped about 25% compared to previous years. And despite worries about an increase due to people being confined together at home, domestic violence calls stayed relatively flat. In June, for instance, there were 127 calls this year compared to 144 in 2019 and 114 in 2018.
Other numbers trace the more mundane changes in daily life in Auburn — or lack thereof — during the pandemic. The city's superintendent of public works, Mike Talbot, said residents generated 323.71 more tons of garbage for curbside collection in March through July than they did during the same time period in 2019. That breaks down to about four more tons of garbage per day.
However, people being quarantined at home didn't translate to a similar change in the amount of water used in Auburn. According to numbers provided by Seth Jensen, the city's director of municipal utilities, the biggest change was in June, when the city billed for 40,123 hundred cubic feet this year compared to 41,300 last year — a change of a little less than 3%. 
"I'm surprised there wasn't much of a contrast," said Jensen, who added that he would characterize 2019 as an average year in terms of water usage.
When people in Auburn did leave their homes, it may have been to get some fresh air at the area's state parks.
March and April attendance at Fair Haven Beach, Fillmore Glen and Long Point state parks in Cayuga County was higher this year than 2018 or 2019, according to numbers provided by the state Office of Parks, Recreation and Historic Preservation. The sharpest increase took place at Fillmore Glen, where attendance rose 171% in March (3,492 to 9,467) and 167% in April (3,799 to 10,146).
In May, June and July, there was much less of an overall difference in attendance at the Moravia park and the county's other state parks compared to previous years. But in July, attendance at Fair Haven (87,243) and Long Point (14,400) was higher than it was that month in 2018 or 2019. Both numbers topped last year's by about 3,000 people.
A representative of the state office said that weekday attendance at Cayuga County's parks has risen due to them reaching capacity more easily on weekends. Camping also began in June this year, which was later than usual, and there have been no international visitors, special events or large gatherings at the parks since March, the representative noted.
Parks have also been one of the few places that people could go during the pandemic. With most businesses closed, sales tax revenue dropped by 27% in April and 34% in May compared to the previous year, according to state Comptroller Thomas DiNapoli. In June, as many businesses reopened in line with the state's phased plan, sales tax revenue grew by 33% over the previous year.
Those who did get out of the house didn't go far, if data from the New York State Thruway Authority is any indication. The number of vehicles exiting the Weedsport toll plaza in April was 51,116, a more than 50% drop from 106,182 in 2019 and 103,546 in 2018. April numbers at the Waterloo plaza dropped even more precipitously: 62,012 in 2020 compared to 175,741 in 2019 and 169,688 in 2018. But April was the most recent month of data available from the Thruway Authority — so it's not yet known whether that aspect of life in Auburn has begun to return to normal.
Gallery: A day at the beach at Fair Haven state park
Fair Haven Beach 1.JPG
Fair Haven Beach 2.JPG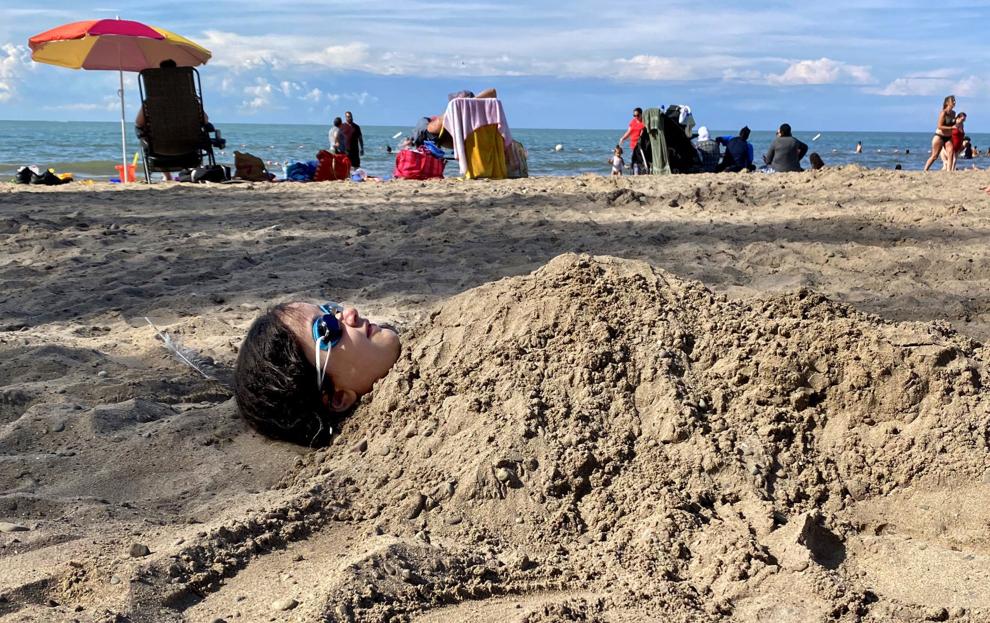 Fair Haven Beach 3.JPG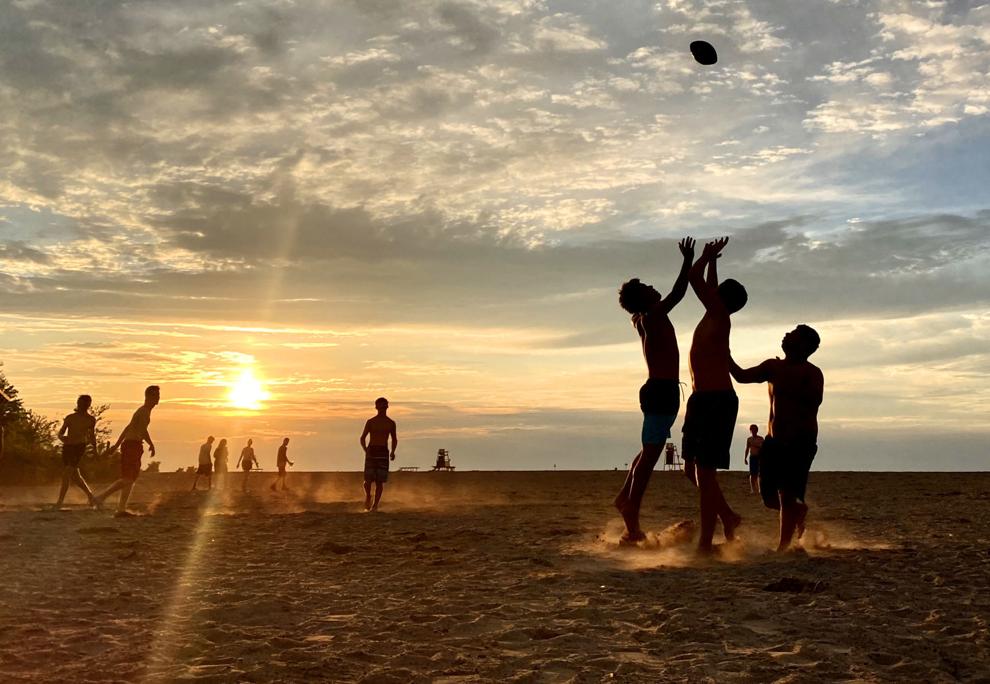 Fair Haven Beach 4.JPG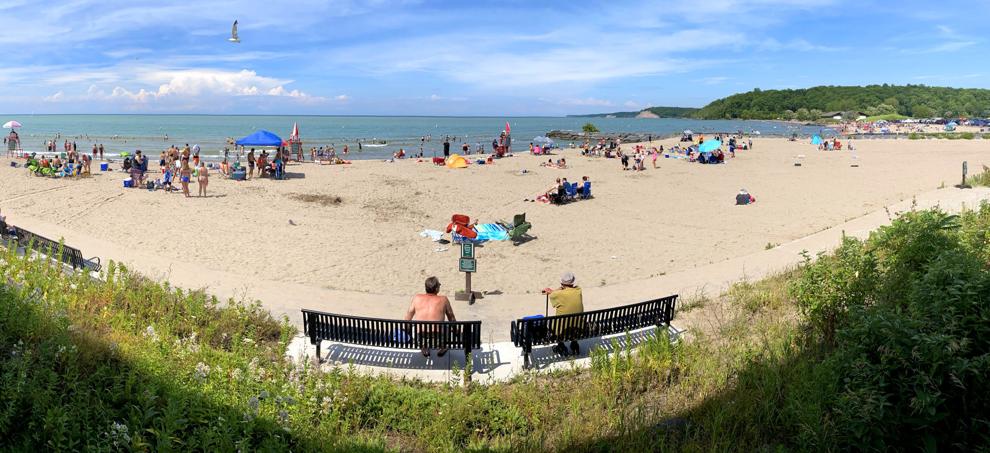 Fair Haven Beach 5.JPG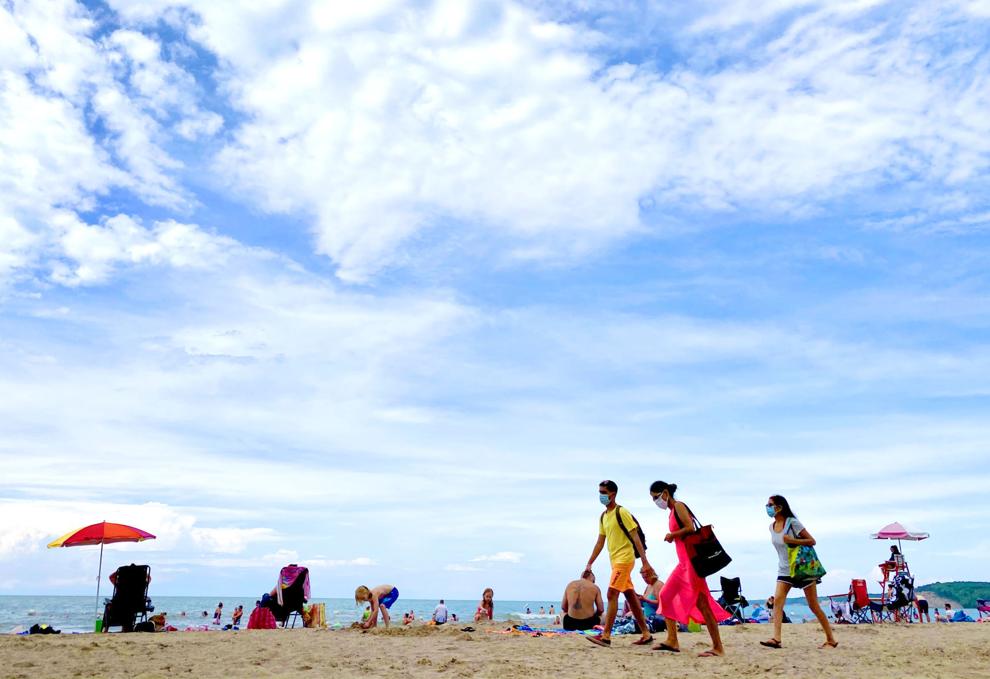 Fair Haven Beach 6.JPG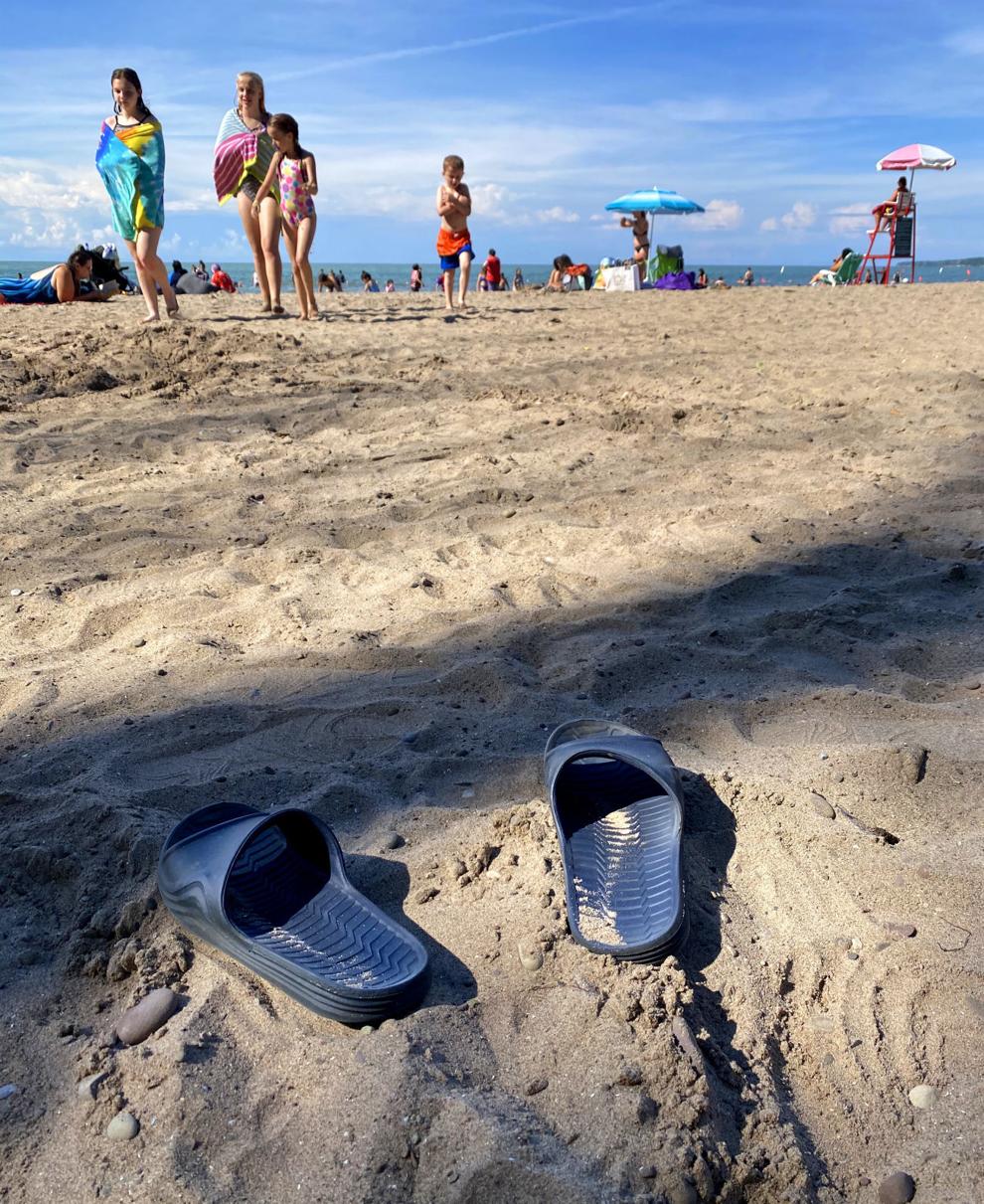 Fair Haven Beach 7.JPG

Fair Haven Beach 8.JPG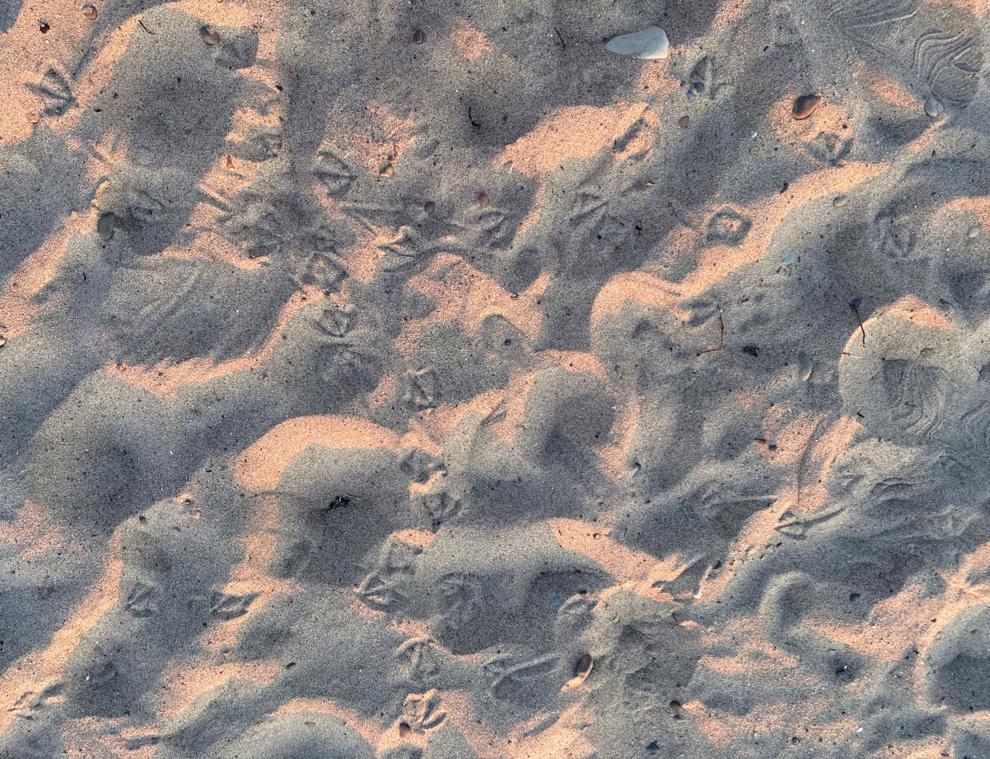 Fair Haven Beach 9.JPG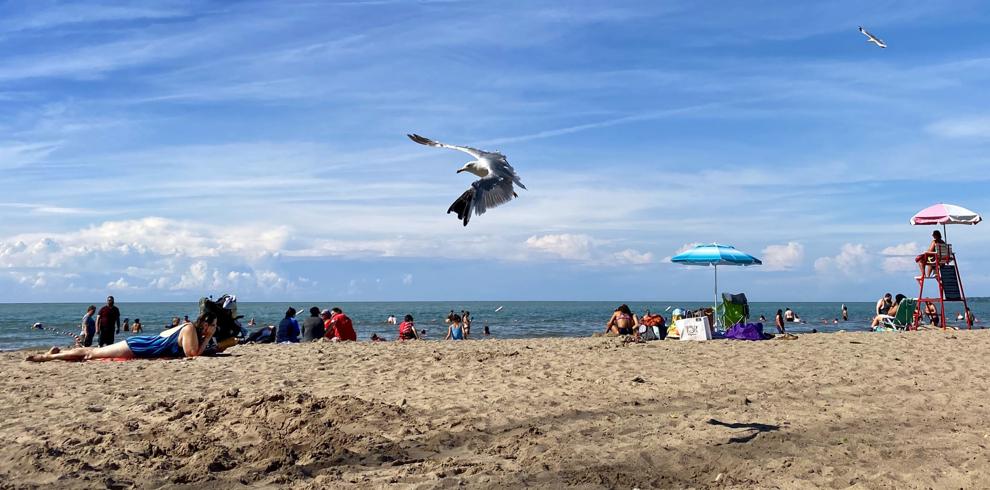 Fair Haven Beach 10.JPG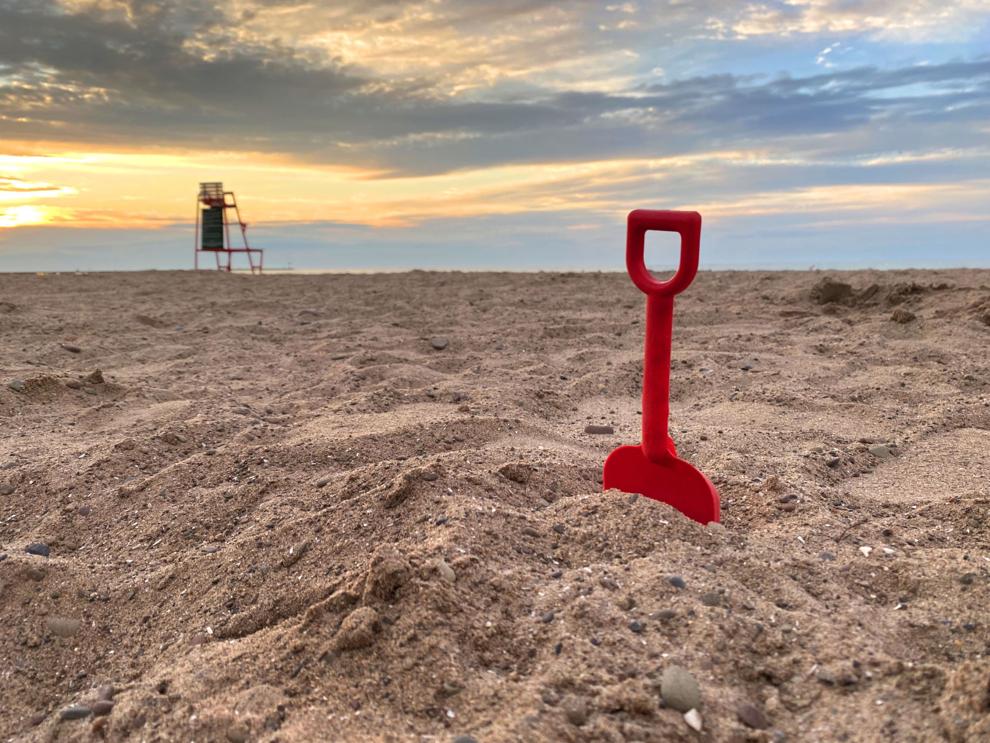 Fair Haven Beach 11.JPG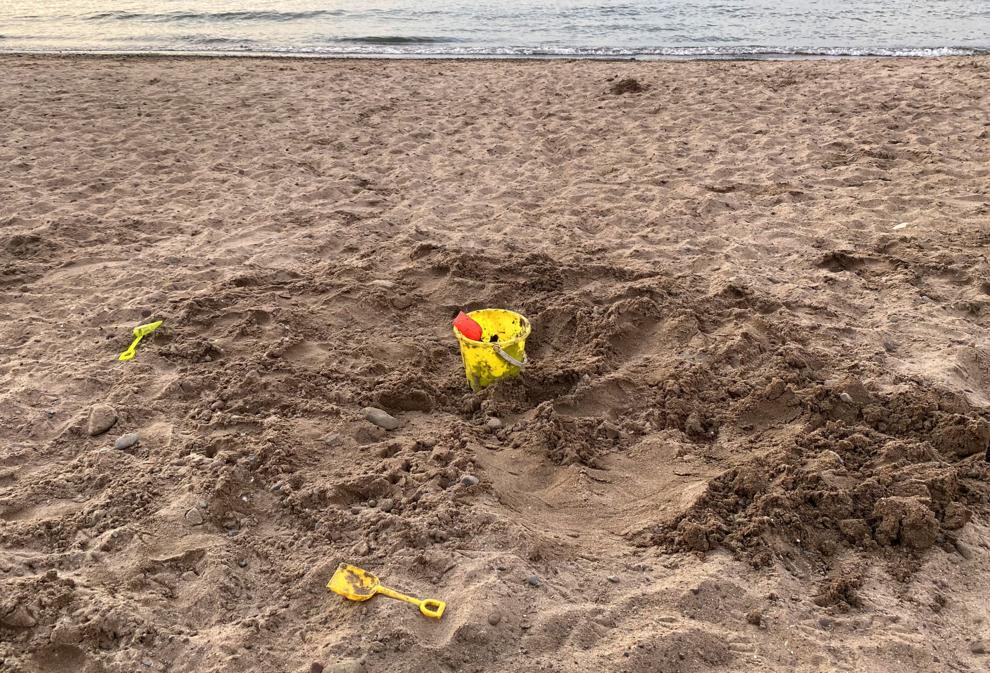 Fair Haven Beach 12.JPG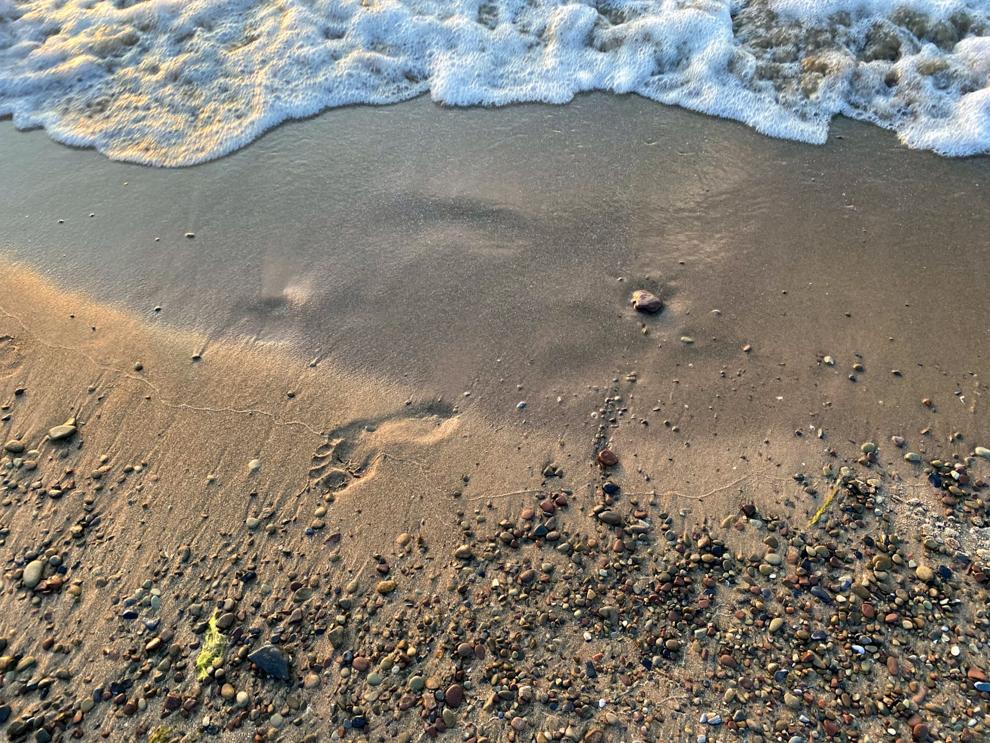 Fair Haven Beach 13.JPG