Two town government veterans are facing off in the Fleming supervisor race.
Incumbent Gary Searing and Donald Oltz, a town board member, are running for the position. Taxpayers will be able to make their choice in the general election Nov. 7.
Searing has served as supervisor since 2007, following a six-year stint as a Fleming town board member and being a town assessor for two years. He said he enjoys helping people through his supervisor position, and he believes people in the community have appreciated the efforts. He also praised those he works with.
"Our town runs like a well-oiled machine," Searing said.
Though he has 18 years' worth of experience in the trenches of local government, he believes he is still ready for more work. Noting he's 62, he said he thinks he can still serve "before I get too old."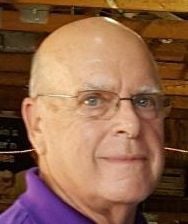 In addition to his town work, Searing also keeps busy through his Auburn business, Searing Lawn Maintenance, which he has owned for 33 years.
Oltz, who has been on the town board for four years and has served on the town Zoning Board of Appeals for two years, said he opted to run after being interested in the town's operations for years. He believes "some changes at the top" must be made for the area to move forward, arguing people who have been in the same position for years can grow complacent. His board experience has helped prepare him for the supervisor seat, he said.
The former National Grid employee said he believes Fleming must share services with other towns to conserve money. Funds must also be set aside for road equipment for the future, Oltz said, as he believes farm equipment and trucks have become larger over time. He argues the roads being built can't handle the equipment.
Oltz also worked for the Cayuga County Sheriff's Office for 12 years. Before moving to Fleming, he served as a justice for the town of Niles for 10 years. His community service experience included work with various fire departments and the Four Town Ambulance. Oltz found he was able to balance his various obligations.
"You just make time for it. That's what you have to do," Oltz said.