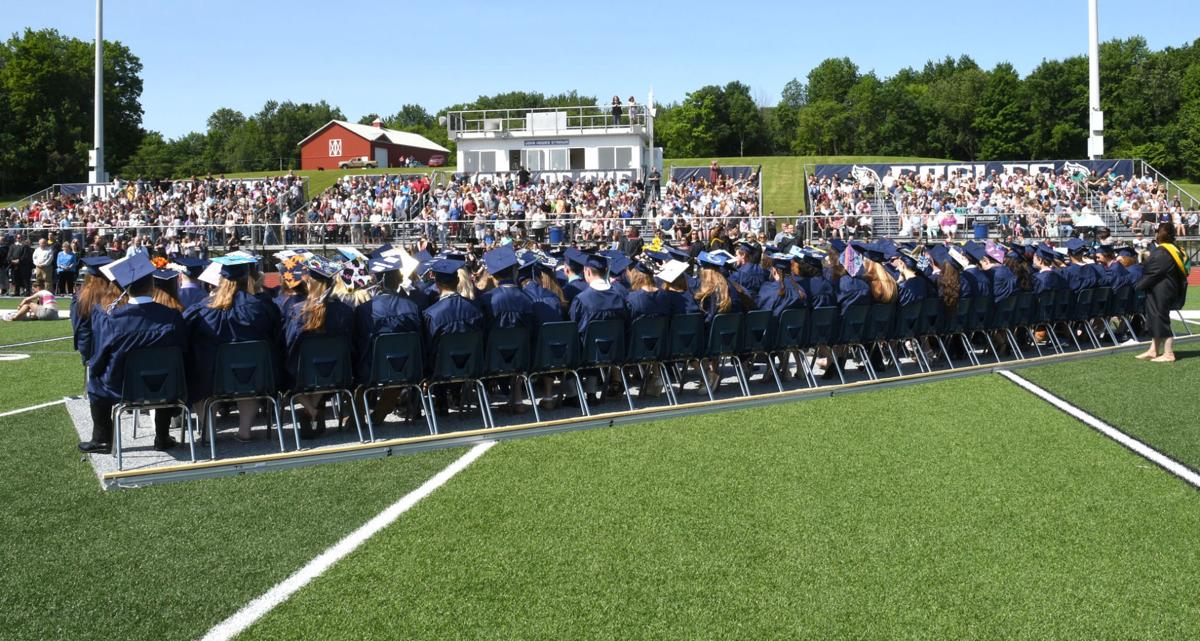 The Jordan-Elbridge Central School District's fall plans entail having students in its facilities throughout the week.
The district's plans for reopening and operating schools during the coronavirus pandemic are now available on the district's website.
According to a presentation on the plans also posted to the website, students from the district's program for 4-year-olds through third grade will be in school from 9:25 a.m. to 3:45 p.m. Fourth through eighth grades will be in from 8:20 a.m. to 2:40 p.m. Ninth through 12th grade students' days will be 7:25 a.m. to 1:35 p.m. Remote learning will be available as well, with devices given to students and lessons live streamed and recorded.
Superintendent Jim Froio said in an interview with The Citizen Friday that high school students will start and end a little earlier than those in other grades so if parents need those older students for child care help, they will be out of class. He said the district has enough space within its buildings to house students every day while maintaining safety protocoals, in part by using its gyms, auditoriums and large instruction rooms.
No students will have lockers. They will use backpacks, he said, because lockers would too difficult to keep clean.
"Coming up with a plan is the easy part; the challenge ahead is going to be implementing it," Froio said. "We're going to need everybody pulling together like we have since March when all this started, with an understanding that in order to make any type of plan successful, everybody's got to work together — parents, kids, teachers, staff, administration, everybody."
Gov. Andrew Cuomo is set to announce next week if schools within regions now in the fourth reopening phase, which includes Cayuga County-area districts, will be able to open again in September.
Staff writer Kelly Rocheleau can be reached at (315) 282-2243 or kelly.rocheleau@lee.net. Follow him on Twitter @KellyRocheleau.
Concerned about COVID-19?
Sign up now to get the most recent coronavirus headlines and other important local and national news sent to your email inbox daily.