There is now a new judge who will be supervising the family courts in the Seventh Judicial District, Administrative Judge Craig J. Doran announced Wednesday. 
John B. Gallagher, an elected Monroe County Family Court Judge and Acting Supreme Court Justice, will replace Judge Gail A. Donoforio as the Family Courts' Supervising Judge in the district, which includes Cayuga County. 
In a press release, Doran thanked Donofrio for her five years of service as supervising judge. 
"I am grateful to Justice Donofrio for her many years of excellent leadership and guidance she has provided to the judges and non-judicial staff of the family courts throughout the Seventh Judicial District," he said. "Through her stewardship the courts have continued to advance in areas of automation, customer service,reduction of cases beyond standard and goals and in a number of other areas."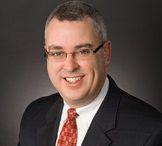 Tags
Get local news delivered to your inbox!
Subscribe to our Daily Headlines newsletter.