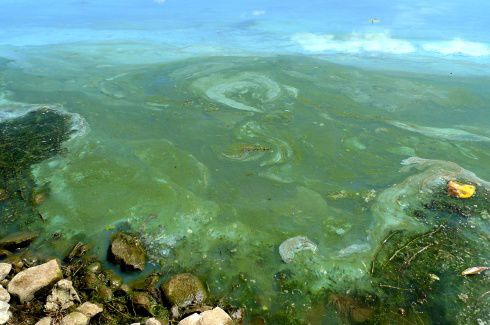 After several days of clean tests, the Cayuga County Health Department again found low levels of blue-green algae toxins in Auburn's drinking water.
Tests of samples collected Monday from the city's treated water detected toxins at .17 micrograms per liter.
No toxins were detected in treated water samples from Owasco, the health department said Tuesday.
You have free articles remaining.
Both water systems had been free of toxins for three consecutive days. The issue stems from blue-green algae blooms throughout Owasco Lake producing microcystin, a toxin that can cause damage to the liver and kidneys.
Health department officials said Tuesday that the level of toxins detected are not a public health concern.
Samples will again be tested on Wednesday with results due the following day. The tests had been previously conducted on a daily basis, but the state Department of Health said Monday that the agencies planned to lessen the amount of tests following the three consecutive clear days.
Staff writer Greg Mason can be reached at (315) 282-2239 or greg.mason@lee.net. Follow him on Twitter @CitizenMason.