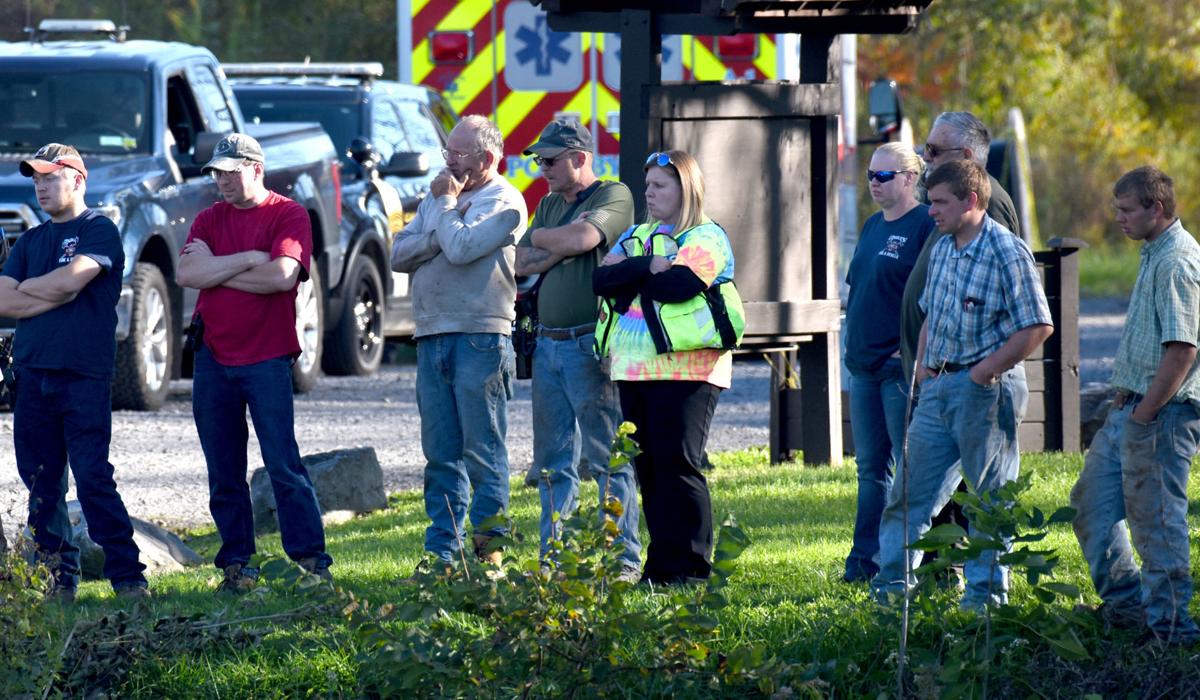 Authorities are investigating the death of a man who was pulled from a vehicle just before it drifted into the water at a boat launch in Conquest on Friday.
According to county 911 dispatchers, a call at 2:28 p.m. reported that a vehicle had submerged into the waters surrounding Haiti Island in the area of Route 38 and Haiti Road.
The Conquest, Port Byron and Weedsport fire departments, AMR Ambulance, Cayuga County Sheriff's Office and state Department of Environmental Conservation responded to the scene, along with divers from the Auburn Fire Department. The Cayuga County Coroner's Office was later called to the site.
Witnesses at the scene described seeing a man have some type of medical episode while either placing a boat trailer into or taking it out of the water. A witness pulled the man from the vehicle, which fell into the water and fully submerged, and administered CPR along with another bystander but were unsuccessful, witnesses said.
Divers with the Auburn Fire Department recovered the vehicle from the water.
Staff writer Ryan Franklin can be reached at (315) 282-2252 or ryan.franklin@lee.net. Follow him on Twitter @RyanNYFranklin.
Get local news delivered to your inbox!
Subscribe to our Daily Headlines newsletter.