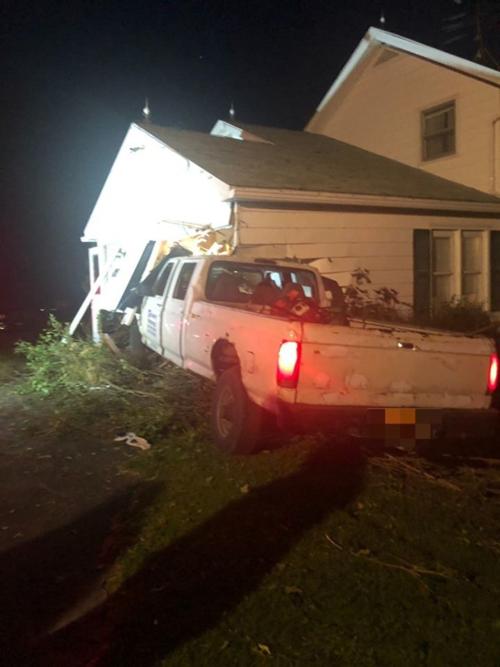 A Moravia man is in critical condition after crashing into a home in the town of Venice Wednesday, the Cayuga County Sheriff's Office said.
You have free articles remaining.
Deputies responded to an accident on Route 34 at 7:04 p.m. and found that David R. Nickerson, 70, had been driving a Ford pickup truck southbound when he lost control along a curve just north of Putnam Parkway, the release said. The vehicle hit a guardrail and continued on an embankment until it hit a residence off the roadway's west side. No one in the house was injured.
Nickerson was transported by LifeNet helicopter to Upstate University Hospital in Syracuse, the sheriff's office said, where he was listed in critical condition.
The investigation into what caused the crash is ongoing, the sheriff's office said.