AUBURN — A Martville man was sentenced Tuesday to three years in prison for assaulting a young child. 
Brandon Sampson, 25, of 12592 Pople Road, was in Cayuga County Court for sentencing on his conviction of second-degree assault with intent to cause injury to a child younger than 7 years old, a class D felony. 
The victim, whose aunt was dating Sampson, suffered significant bruising but no broken bones, said Thomas Turturo, Sampson's attorney. But District Attorney Jon Budelmann said photos of the bruising called for "substantial incarceration."  
Sampson completed optional anger management while incarcerated and said in a statement to the court that he wouldn't have committed the assault if he hadn't been under the influence of drugs and alcohol. 
The maximum sentence for Sampson's indictment is four years, but he was sentenced to three years in prison with three years of post-sentence supervision, under the terms of his plea agreement. He has a criminal history that includes two petit larcenies. 
• Raymond Allen, 38, of 293 Seymour St., Auburn, pleaded guilty to two charges: second-degree illegal entry of a dwelling, a class C felony, and fourth-degree criminal possession of stolen property, a class E felony related to a stolen firearm. Allen's plea satisfied other charges of fourth-degree grand larceny related to a firearm and another charge of fourth-degree criminal possession of stolen property, both class E felonies.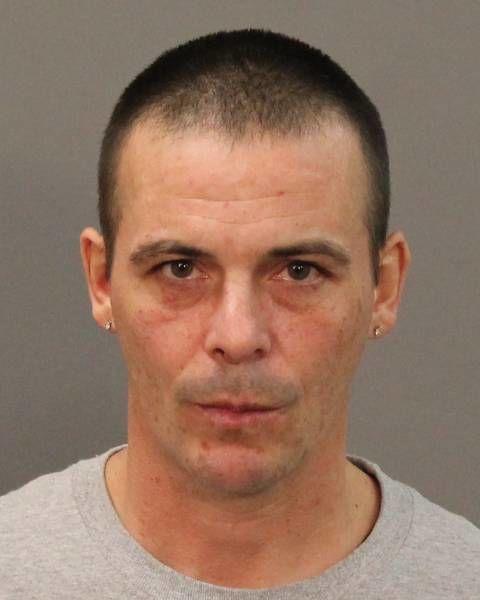 Allen was arrested in February for stealing and possessing a long gun and three other guns from a Conquest residence. He is facing a sentence of five years in prison and five years post-sentence supervision for the burglary charge, with 1.3 years in prison and four years post-sentence supervision to be served at the same time for the possession charge. He will be sentenced Aug. 27.
• Christopher Liddle, 32, of 5126 Route 34, Auburn, pleaded guilty to two counts of menacing an officer, class E felonies, and one charge of an aggravated family offense, also a class E felony. His sentencing is scheduled for Aug. 27. Liddle's plea satisfied two other felony charges, as well as one misdemeanor and one violation.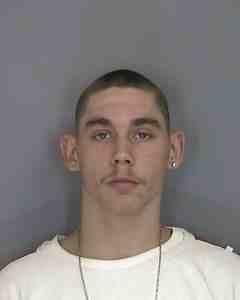 ---
In a previous version of this story, it was incorrectly stated that Brandon Sampson was dating the victim's mother. His age was also incorrectly stated as 26.