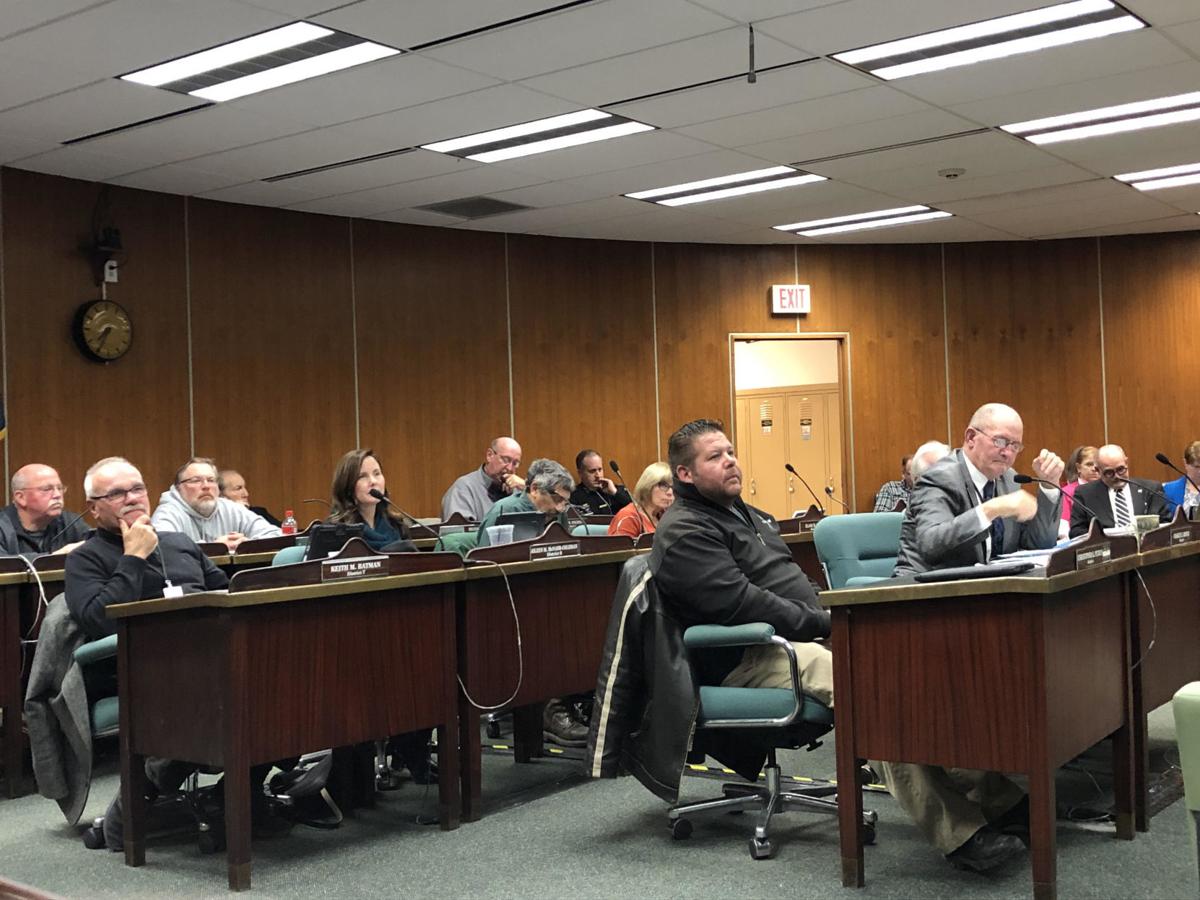 Cayuga County Legislature Chair Aileen McNabb-Coleman said she aimed for balance between political parties when assigning legislators to their 2020 committees.
Chairing the six government committees are three Democrats, two Republicans and one independent. Tucker Whitman, the Legislature chair in 2019, recently changed his voter registration to independent after previously caucusing with Republicans.
Four of the committees will hold meetings on Wednesdays or Thursdays with their new members to start off the upcoming legislative season, ahead of the next full Legislature meeting at 6 p.m. Jan. 30.
For 2020, the Ways and Means committee will be chaired by Christopher Petrus (R, Brutus); Health & Human Services by Elane Daly (D, Auburn); Public Works by Tucker Whitman (NOP, Sterling); Government Operations by Ryan Foley (D, Auburn); Planning & Economic Development by Keith Batman (D, Springport); and Judicial & Public Safety by Andrew Dennison (R, Ira). 
You have free articles remaining.
It wasn't easy to keep the members evenly distributed in terms of numbers and party affiliations, McNabb-Coleman said, and she also wanted to place people according to their strengths. She mentioned the reappointment of Daly as Health & Human Services chair, a former director of that department.
McNabb-Coleman decided on Petrus to chair the Ways and Means committee, which amends and allocates the Legislature's budget, because his conservative background inspired confidence that he would take the financial responsibilities "very seriously." 
One of the priorities McNabb hopes will "get done immediately" is a resolution that will go before Judicial & Public Safety on Jan. 8 to support a New York State Association of Counties task force focused on educating counties on bail and discovery reform.
Other topics McNabb hopes to prioritize in committee are salary setting for non-bargaining employees — which was left from the 2019 legislative session, as well as training on municipal accounting and an update on a salary study that examined compensation across the county. 
"I just want an update on where were at with that. I believe they took in some feedback from employees, so I think that'll be shared with us at some point," she said.
Staff writer Mary Catalfamo can be reached at (315) 282-2244 or mary.catalfamo@lee.net. Find her on Twitter @mrycatalfamo.