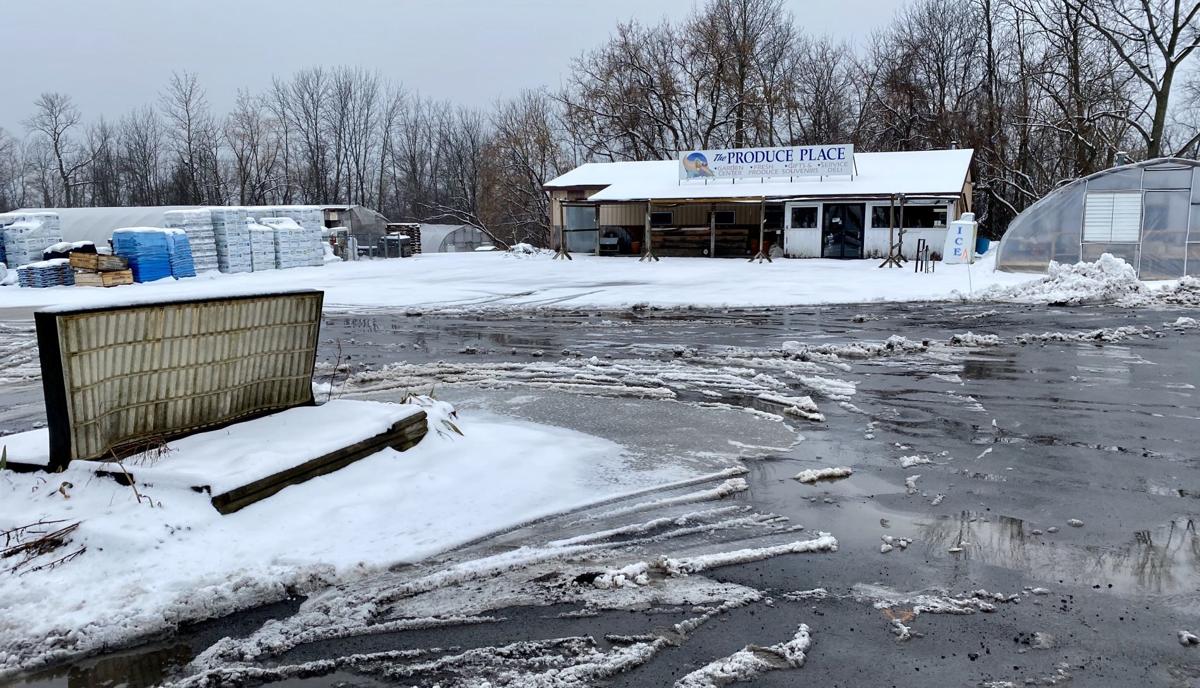 The Union Springs Planning Board will review plans for a proposed Dollar General store next week, but the owners of the business now operating at the site intend to resume their seasonal business in a few weeks.
Mary and Tom Sawdey, owners of the Produce Place at 293 Cayuga St. in the village, are planning to retire if village approvals and a deal to sell their property get finalized. But how long that will take is unknown, Tom Sawdey said, so the couple is moving forward with their annual work to get the business operating the week before Easter.
The Sawdeys have owned and operated the garden center, deli and gift shop since 2006. It had been operating for 18 years prior to that.
With that history in the village, the business' future has been the subject of considerable community discussion. When the Sawdeys recently posted an update on the business Facebook page that said they intended to reopen one more time in the spring, about 50 people responded with comments.
"This is WONDERFUL news!" one commenter said. "I love your little store and your decorative flags! Wishing you a wonderful eventual retirement. I'll be stopping by before that happens."
Tom Sawdey said the couple have enjoyed running the business, but are looking forward to retiring.
"It's a lot of work," he said, noting he and wife are both in their 60s. "It's just time."
The planning board meets at 7:30 p.m. Wednesday, Feb. 12, in the village office meeting room at 26 Chapel St. The meeting is open to the public, but it is not a public hearing, so no public comments will be heard at the meeting.
The Dollar General site plan application proposes a 9,100-square-foot building on the lot, with 45 parking spaces. A landscape buffer will be made between the parking lot and Cayuga Street, with vehicle entrances at the north and south ends of the lot.
Discount general merchandise retailer Dollar General operates 16,100 stores in 44 states. That store portfolio includes Cayuga County locations in Auburn, Cato, Moravia, Port Byron and Weedsport.
Get local news delivered to your inbox!
Subscribe to our Daily Headlines newsletter.