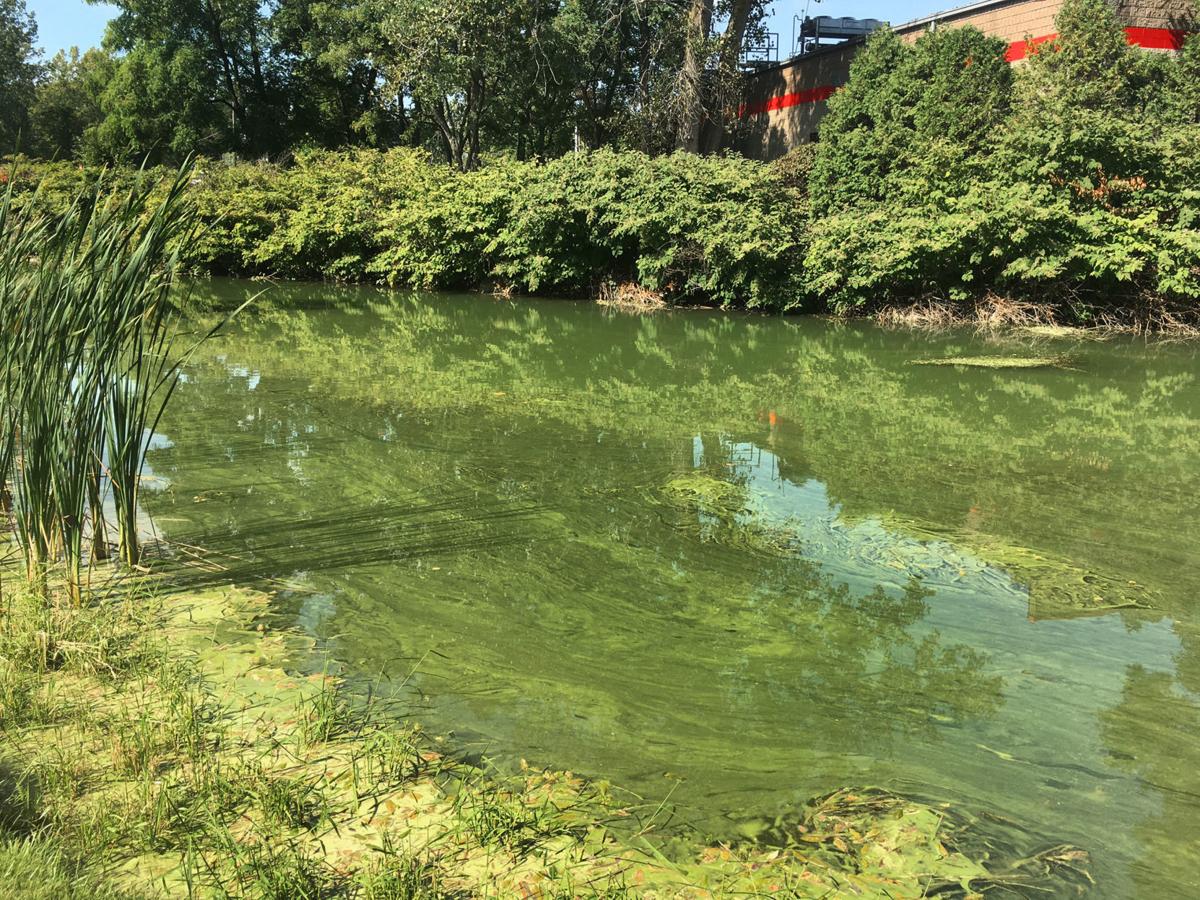 The U.S. Geological Survey and the state Department of Environmental Conservation this week will deploy advanced new monitoring buoys on several Finger Lakes that officials say will allow of near instantaneous detection of harmful algal bloom warning signs.
Scientists from the USGS and DEC are set to deploy the new buoys on Seneca and Owasco lakes on May 15, with Skaneateles Lake to follow in the next several weeks, as part of the next level of HAB monitoring efforts. 
Last year, the two agencies installed monitoring stations on the three lakes that measured temperature, specific conductance, acidity, dissolved oxygen, percent oxygen saturation, turbidity, chlorophyll fluorescence, phyococyanin fluorescence and dissolved organic matter fluorescence.
The new buoys will also collect high-resolution temporal data using sensors that have not been used in the Finger Lakes before, and are being used for one of the first times for algal bloom researching, according to USGS HAB Coordinator Jennifer Graham.
According to Graham, the buoys will report their data on nutrients and algal community community composition, along with webcam pictures, to a publicly available data viewer in near real-time.
The project is jointly funded by the USGS and DEC, and supports the state's $65 million anti-HAB initiative unveiled last year, which included the development of HAB Action Plans for certain lakes, including Owasco and Skaneateles Lake.
The new data gathered by the buoys will be used to support a better understanding of how HABs grow and of their severity, equipping officials to make informed decisions on dealing with HABs, according to a release announcing the project.
This week will also see two public meetings on the first update to Owasco Lake's watershed rules and regulations — a project largely prompted by the increasing prevalence of HABs on the lake.
The first meeting is scheduled for 6:30 to 8:30 p.m. May 15 at the Cayuga-Onondaga BOCES, while the second meeting is set for the next day at 6:30 to 8:30 p.m. at the Moravia High School Auditorium.
Staff writer Ryan Franklin can be reached at (315) 282-2252 or ryan.franklin@lee.net. Follow him on Twitter @RyanNYFranklin
Get local news delivered to your inbox!
Subscribe to our Daily Headlines newsletter.