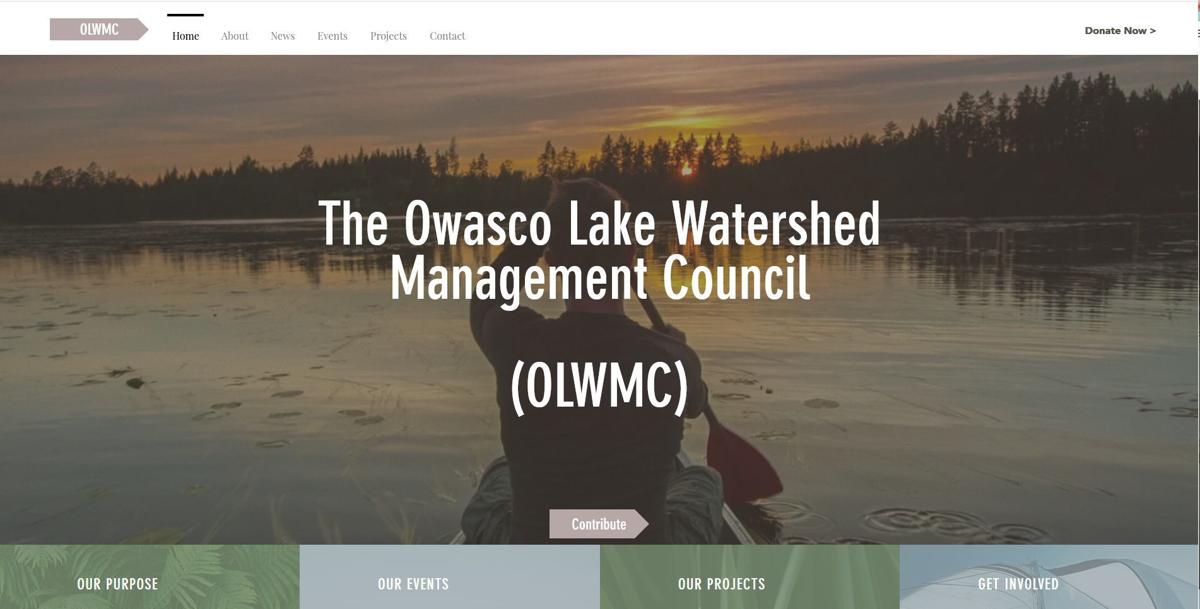 The Owasco Lake Watershed Management Council, the intermunicipal agency  that works to protect Owasco Lake's water quality, recently unveiled a new website designed to serve as a central hub for information about the council's work.
According to council Executive Director Adam Effler, the website, olwmc.org, is meant to combine information and resources about Owasco Lake, as well as related information from partner organizations, into a single, easy-to-access site.
"I think if people get used to going to this website as their source of info during the HAB season, I think it'll be very helpful," Wagner said.
Since taking the helm as the council's first executive director, Effler has made involving and educating the public one of his main goals. With a significant amount of research to inform the council's efforts, it's crucial to be able to convey that information to the public so that those projects can actually move forward, he said.
"The outreach and education piece of the council is possibly the most important part of what we do here," Effler said.
Effler said he hoped outreach efforts like the website would help residents get past a sense of hopelessness with the lake and show that, by getting involved, they can affect change in ways as simple as demonstrating to the state it should financially support protection efforts.
The website also serves as an example of Effler's success in pursuing another one of his previously stated goals — collaboration and partnership.
The website was developed by the council's new intern, Effler said, who also works as an outreach and research specialist for and is funded by the Owasco Flats Nature Reserve, in recognition of the groups' mutual mission.
"This is one of the first times where we have an arrangement set up where there's an alternate funding source we're working in partnership with," Effler said.
The council's new site joins cayugacountywater.org, the official site of the Cayuga County Water Quality Management Agency which was overhauled last year to serve as a comprehensive source of information on all of the county's waterbodies.
Staff writer Ryan Franklin can be reached at (315) 282-2252 or ryan.franklin@lee.net. Follow him on Twitter @RyanNYFranklin
Get local news delivered to your inbox!
Subscribe to our Daily Headlines newsletter.