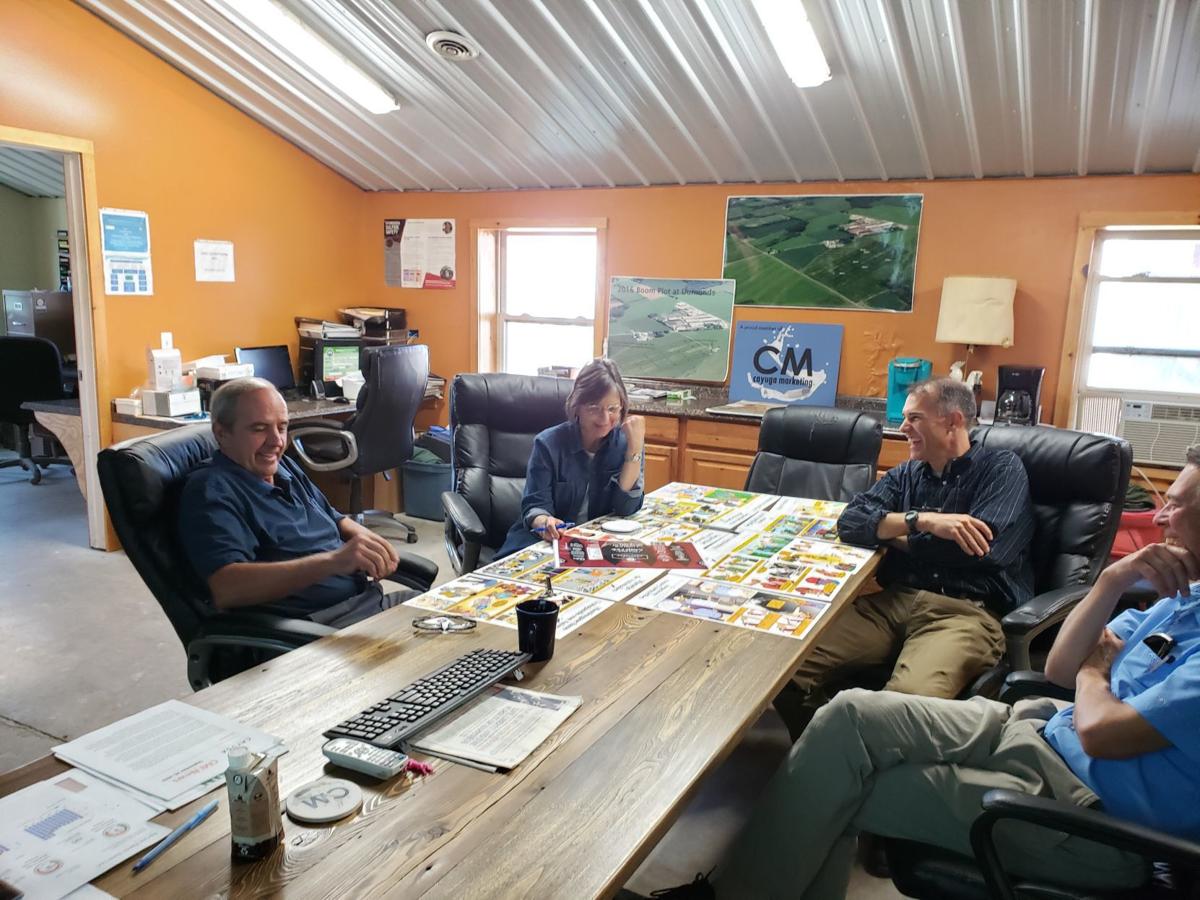 FLEMING — Assemblywoman Donna Lupardo, chair of the state Assembly's Agriculture Committee, toured several Cayuga County farms on Friday, where she had the chance to learn about some of the industry's latest advancements and challenges.
Lupardo, D-Endwell, visited Spruce Haven Farm, a 2,000 cow dairy farm in the town of Fleming that doubles as a research center, to learn how farmers work to increase production while utilizing the least amount of resources.
One of the biggest areas of change on the farm and those like it involves the use of antibiotics for treating cows, said Daryl Nydam, faculty director of Cornell University's Atkinson Center for Sustainability.
The recommendation 25 years ago called for all cows ending their lactating period to be treated with antibiotics, while today only those that specifically need treatment receive it.
Nydam said part of the reasoning behind that was that cows on a sophisticated farm like Spruce Haven are "healthy as heck" at the end of lactation.
Spruce Haven owner Doug Young said that was partly attributable to factors like improved procedures within the milking parlor floor and improvements to cow comfort.
Using less antibiotics, Nydam said, allows farmers to save on labor and materials costs, while also reducing the likelihood of bacterial resistance developing.
If consumers could be made aware of those kinds of advancements, Lupardo said, it might bring them back to purchasing milk.
Young also showed Lupardo a system that allows him and his staff to monitor the health of individual cows, particularly in regards to illnesses.
Sample cultures of a cow's milk are taken directly to Cornell for analysis. From there, the results can be fed into a software system that Young can view without ever leaving his office and that comes complete with a recommended course of treatment should the cow prove sick.
Of the 2,000 cows on the farm, only three within the last seven days were affected by mastitis, the inflammation of the udders. That's the same number that would be afflicted within a similar time frame when the farm had 10 times fewer cows decades ago, Young said, pointing to that fact as a sign of improvement.
"Now we know exactly which pathogens and exactly which quarters to target," Young said.
Karl Czymmek, senior extension associate with Cornell, told Lupardo the kind of research performed at farms like Young's is all about better understanding what does and doesn't need to be done, even when that challenges conventional thinking.
By finding what's essentially the optimal recipe for production, whether it's the amount of food or antibiotics given to an animal or fertilizer applied to a crop field, farmers can maximize their profits and efficiency while minimizing the resources used.
"I think consumers would be impressed to know this level goes into it," Lupardo said.
To Czymmek's point, Young said that, using research-informed practices,  his farm has gone from producing approximately 4,000 meals per day worth of milk in 2001 to almost 20,000 meals per day in 2019, with each meal defined as 2,200 calories.
Lupardo started as the Agriculture Committee chair this year, but she said she has long been working in agriculture, particularly with commodity crops like hops, and more recently hemp.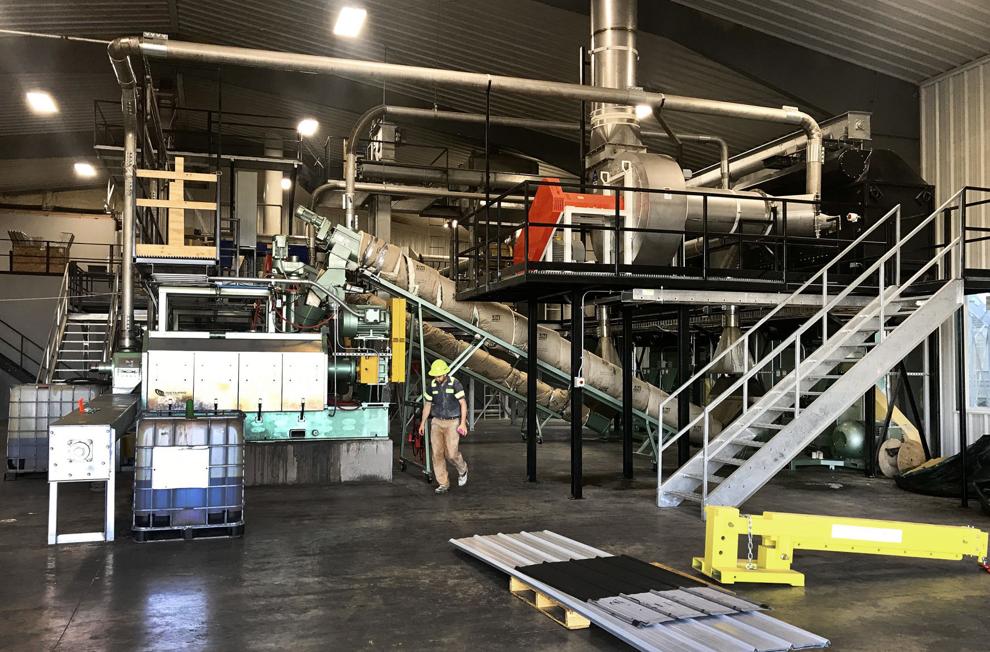 Staff writer Ryan Franklin can be reached at (315) 282-2252 or ryan.franklin@lee.net. Follow him on Twitter @RyanNYFranklin.