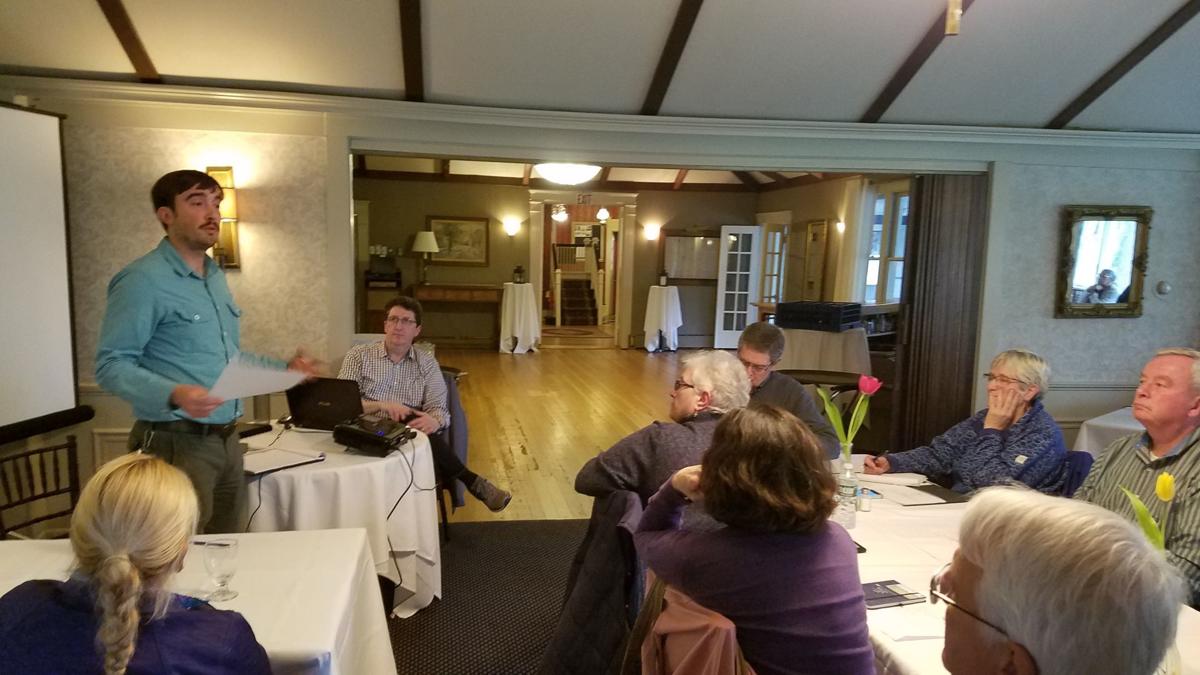 FLEMING — The efforts from volunteers with the Owasco Watershed Lake Association — such as leading the lake's harmful algal bloom monitoring program — are the kind of work needed to protect Owasco Lake, the Owasco Lake Watershed Management Council executive director said Wednesday.
Adam Effler, who started as the first executive director for the management council in March, described OWLA as a "critical partner" in efforts to protect and restore the Owasco Lake watershed at OWLA's monthly meeting.
Since starting in the position, Effler has repeatedly said one of his main focuses is fostering cooperation and collaboration between the wide variety of groups dedicated to protecting the lake, which OWLA is a prime example of, he said.
"There are so many pertinent groups and everyone has maybe slightly different objectives, but I think we all have this unified objective of trying to improve our local environment for the betterment of all of us," Effler said.
One project the council and OWLA are currently partnering on is an effort to help raise funds to provide the local cost match for a state grant to hydroseed roadside ditches and prevent erosion and nutrient runoff into the lake, the type of cooperative project Effler said he hopes serves as a model for the future.
OWLA Board Member Dana Hall said they were making good progress with the fundraising, which would allow the Cayuga County Soil and Water District along with the county, town and village highway departments to implement a project they otherwise couldn't afford.
In previous conversations with Effler, outgoing OWLA President Ken Kudla said they had discussed how to bring together all the different work being done on the lake under a comprehensive umbrella.
To that end, Kudla said OWLA would begin pushing for a strategy of "Be watershed aware," to promote awareness of protecting the lake within its entire 205 square mile watershed.
"If we can use this as a headline, everything we do can drive against that," Kudla said.
Staff writer Ryan Franklin can be reached at (315) 282-2252 or ryan.franklin@lee.net. Follow him on Twitter @RyanNYFranklin
Get local news delivered to your inbox!
Subscribe to our Daily Headlines newsletter.