The 18th Annual Auburn High School Athletic Hall of Fame Induction Dinner will be held on Saturday, Nov. 3, at the Springside Inn on West Lake Road in Fleming. A cash bar cocktail hour begins at 5:30 p.m., followed by dinner at 6:30 p.m.
Reservations are $40. To make a reservation, call the school district's athletic office at (315) 255-8812 or Tommy Blair at (315) 730-8142). Many thanks to John Scanlan, Meg Bishop and Linda Mizro, who worked so hard to gather all the photos and stories for this article. This year's inductees are a great bunch; each one is truly Legend of Auburn in their own right. Here are their stories, in alphabetical order:
Meghan E. Bishop
Meghan Bishop began an avid athletic career while attending Auburn High School, where she played lacrosse, soccer and basketball for both the junior varsity and varsity teams and participated in the school's Varsity Club. Meghan was a varsity letter winner in all three sports. After graduating in 1997, Meghan went on to play soccer and lacrosse while earning her bachelor's degree in adapted physical education from SUNY Brockport, with her master's in adapted P.E. and urban studies to follow. While attending SUNY Brockport, Megan earned the SUNYAC All Conference Lacrosse Award and SUNYAC All Academic Team Award in 2001. She also worked as the assistant lacrosse coach in 2002. Meghan is currently working on her certificate of advanced study degree at Syracuse University.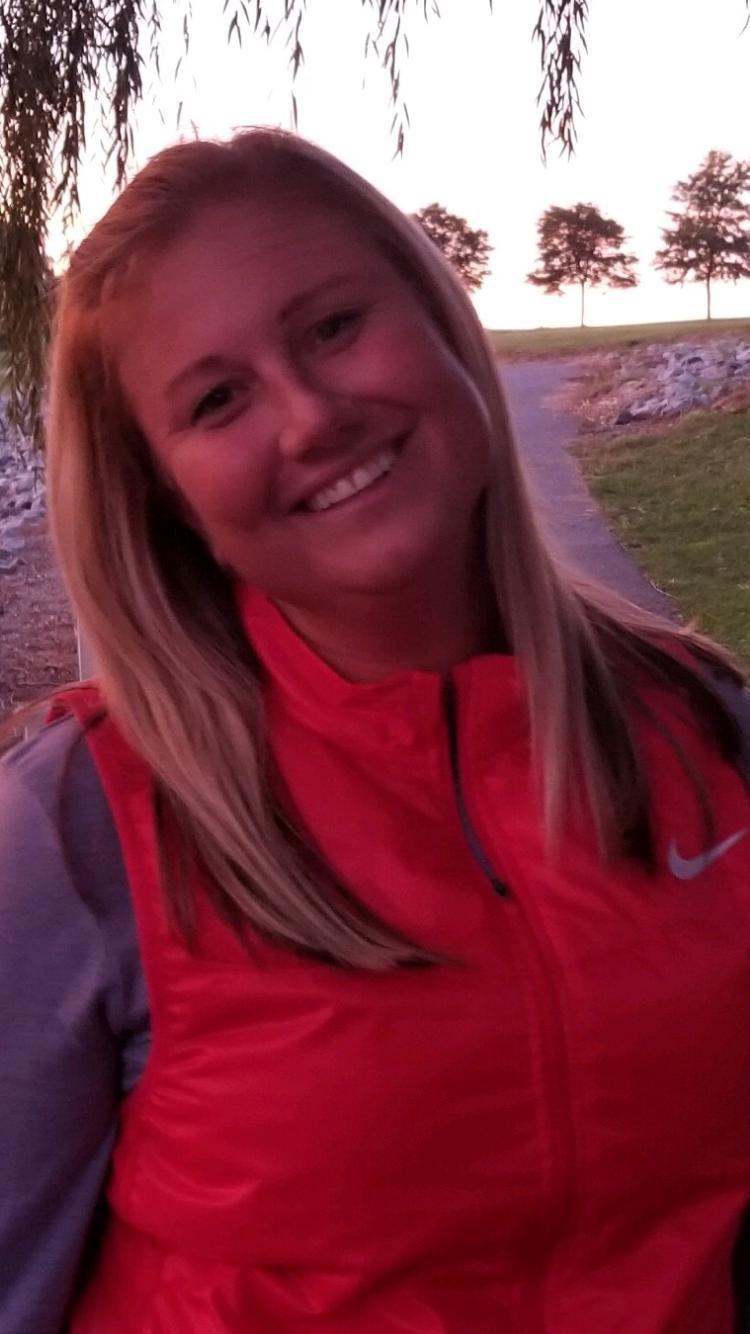 Meghan's impact on athletics did not stop when she stepped off the field. Returning home after college, Meghan made a career as a physical education teacher in the Syracuse City School District and has been working with young athletes daily for over 16 years. Meghan was the varsity assistant coach for the girls lacrosse team at Corcoran High School from 2004 to 2013, and the modified soccer head coach at Clary Middle School from 2004 to 2015. She began working with AHS JV lacrosse as the head coach in 2014 and the Henninger High School varsity soccer assistant coach in 2016 and continues to work with both teams today.
Meghan remains dedicated to Auburn athletics through her years of coaching lacrosse, her participation in the Auburn Turf Committee, and through her work with the Auburn Athletic Hall of Fame. When Meghan is not busy as a student, teacher, or coach, she enjoys relaxing with a good book – but always saves time and energy for golf!
Ryan Blair
In a matter of only a few years, Ryan Blair certainly made his name known on and off the lacrosse field at Auburn High School. In his three years at the varsity level, Ryan led the team in scoring every year and was the captain of the team his junior and senior year. He earned team offensive MVP all three years of his varsity career. He was also a member of the only Auburn varsity team (2001) thus far to win a Section III Class A championship. The team went on to win their regional game and lost its semi-final game, in overtime, in the New York state Final Four. Along with team honors, Ryan was named Section III, Second Team All-League in his sophomore year; First Team All-League and Second Team All-CNY as a junior; and First Team All-League, First Team All-CNY, as well as All-American Honors as a senior in 2002.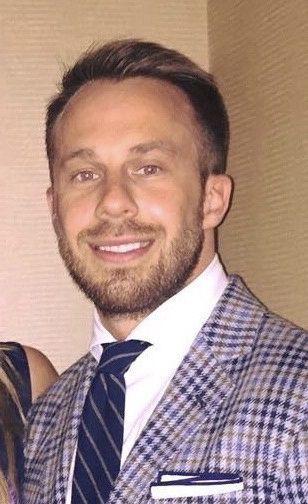 The list of awards that Ryan Blair earned during his time as an Auburn athlete is nothing less than incredible. He continues to hold multiple Auburn High School varsity lacrosse records today, which include first in career points, first in average points/game, first in career assists, and first, second and third place for points in a season, first and second place for assists in a season, first in Assists in a game and points in a game. The records held locally by Ryan are also enough to be listed in the New York State High School Lacrosse career statistics for points, assists and for single game assists.
In addition to Ryan's success as an Auburn varsity team member, he was a member and tri-captain of the Empire State Lacrosse Team that won a silver medal in 2001, and was MVP of the Gordan Ohstrom Memorial Section III Senior Game. Ryan also played in the North, South, East, West Senior All-Star Lacrosse Game at University of Massachusetts, as well as the NYS vs. Bay State Lacrosse Game at Loyola College, Maryland. Also, Inside Lacrosse named him one of the top 10 attackmen in the country.
It is not hard to believe that Ryan Blair did not stop there. After graduation, he accepted a scholarship from the University of North Carolina at Chapel Hill to continue his lacrosse career. While starting all four years for UNC, Ryan continued to set more records that still stand today. In 2005 alone, Ryan held the record for first in the ACC in assists, second in the ACC for points, seventh in the NCAA Division I for points per game, and fourth in the NCAA Division I for assists per game and was a member of the All-ACC Tournament Team. Somehow, in the midst of a tremendous athletic career, Ryan was able to make the Dean's List from 2003to 2005, the All-ACC Honor Roll from 2003to 2006, and was a member of the All-ACC Academic Men's Lacrosse team in 2006 and Sigma Alpha Lambda. Ryan was also a part of "Carolina Dreams," where he volunteered with critically ill children at the UNC Hospital.
After graduating from UNC with his degree in economics, Ryan worked as a sales representative for US Imaging, a subsidiary of the Marwood Group. Currently, he works for and owns RCJB Energy Consultant LLC as an associate of Stanwich Energy Advisors in Greenwich, Connecticut. Ryan lives in Manhattan and was recently married to Dr. Astrid Stankus, also of Auburn.
Jim Cranfield
Jim Cranfield graduated as the senior class president of the Class of 1957 of Auburn East High School. He was a member of the wrestling team from 1955 to 1957 and acted as co-captain under Coach Jack Omara and Bob Alberti from 1956 to 1957. He was also a member of the track and field team during these years and won the Section III 880-yard title and set the sectional half-mile record that stood for eight seasons. Jim was Bob Dean's manager and scorekeeper for the Auburn baseball and football teams.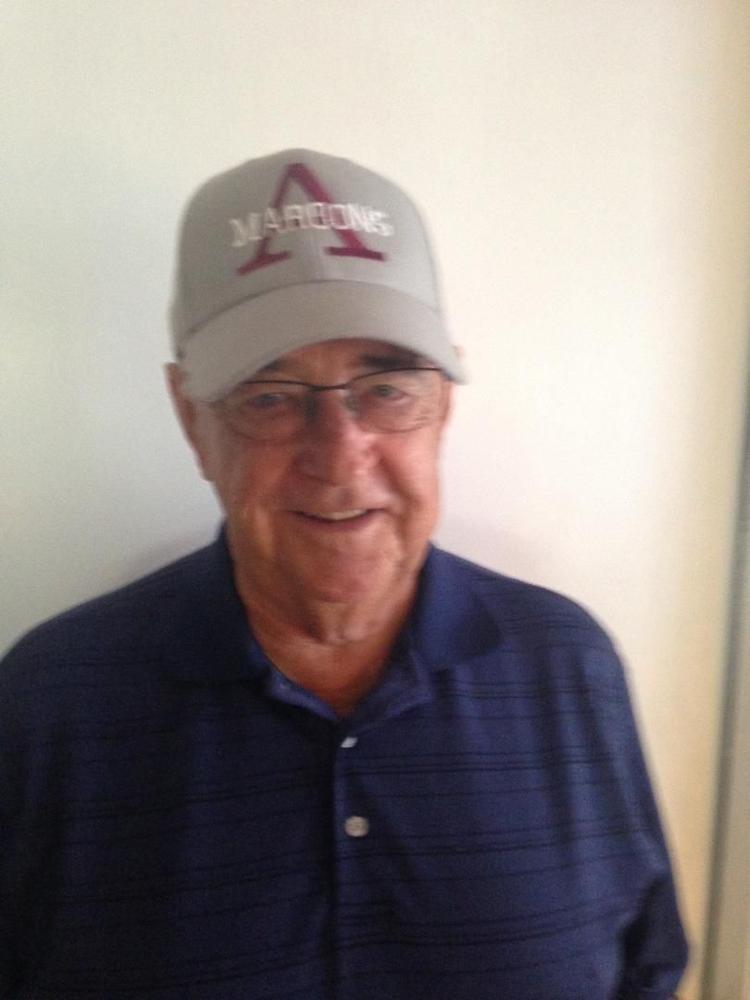 After graduating high school, Jim attended Cortland State College from 1957 to 1961. While earning his bachelor's degree in physical education, Jim participated on the college's wrestling, track and field, and cross-country teams. Jim competed in the 440-yard, 800-yard and anchored the mile relay team at the Penn Relays in 1958. He earned nine varsity letters and the "Red Letter Award" MVP title in 1958 in track and field. On top of his various athletic achievements, Jim was elected president of the Cortland State House of Delegates in 1961. He then went on to earn his master's degree in 1963 from Syracuse University, where he also acted as a resident advisor.
Jim Cranfield's participation in athletics and education in central New York continued after he returned to Auburn in the fall of 1963. He took a job teaching two years at West High School and then a position at Auburn Cayuga Community College in physical education in 1965, and became a professor in 1967. Jim served for 29 years as a teacher and a coach for the wrestling, cross country and indoor/outdoor track and field teams. He was appointed director of athletics and department chairman in 1991.
His dedication to his community did not stop there. Throughout his years of athletic participation, Jim found time to become the co-founder of the Auburn Pulsars Running Club along with friends Allen Wilson, Tom Greer and Al Hastings. He served as the assistant coach on the Junior Pan American Wrestling Team in El Salvador, California, in 1976. He served as the stadium announcer for Auburn High School football games for 30 years from 1963 to 1993. Jim was a referee for high school wrestling competitions for 20 years and officiated the NYSPHSAA State Championship in 1973 and 1975.
Jim Cranfield's name and interminable impact on school athletics will remain in halls of fame for the Region III NJCAA Wrestling Coaches Association (for which he was the president in 1979), the National NJCAA Track & Field/Cross Country Coaches Association and the Cortland College "C" Club. Jim served for eight years on the Auburn Enlarged City School District Board of Education and 15 years on the Cayuga/Onondaga BOCES Board of Education, 13 of which he acted as president. His diverse additions to communities throughout the central New York region and afar will leave Jim Cranfield imprinted in athletic history. Today Jim is a golfer and reader and, perhaps most importantly, a husband, father and grandfather.
Jon Frederick
Born in Auburn, Jon Frederick was and continues to be a distinguished and noteworthy community member. Before graduating from Auburn High School in 1986, Jon was on the football team from 1982 to 1985, being named the 1985 First Team All Onondaga High School League linebacker, the 1985 Outstanding Lineman, the recipient of the 1986 Tony Kroker Award. He was also awarded MVP by his coaches. While wrestling for Auburn from 1982 to 1986 he was a two-time Section III wrestling tournament participant and a two-time wrestling team MVP, all while acting as the team captain. Lastly, Jon was on the boys baseball team from 1983 to 1985 and a member of the 1985 state championship team.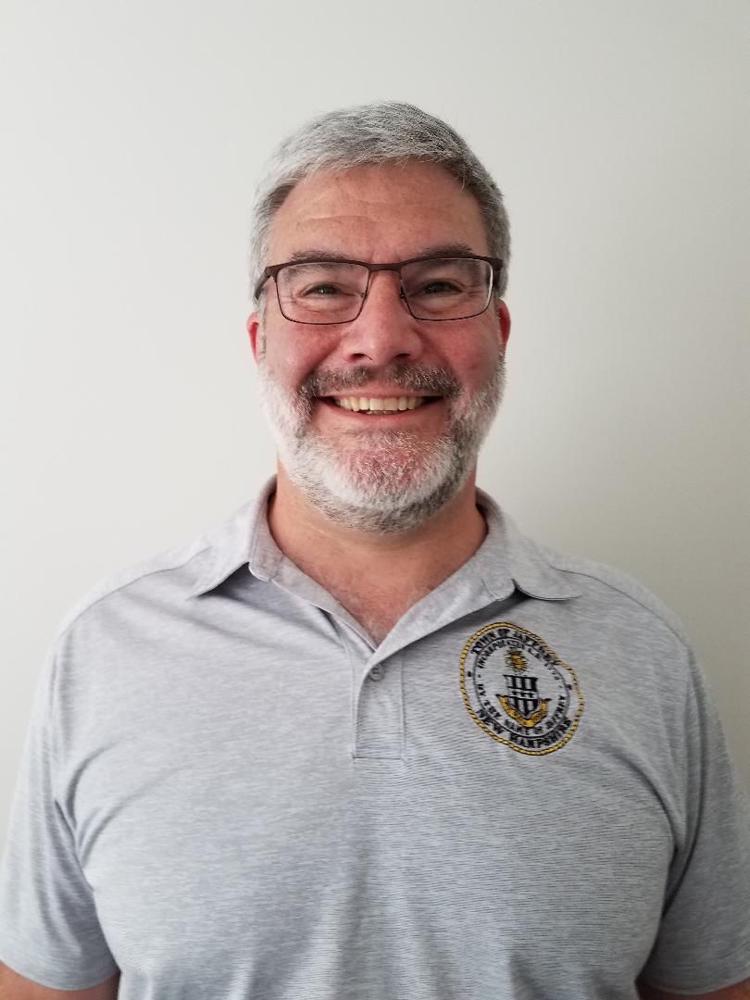 You have free articles remaining.
After high school Jon went on to attend the U.S. Coast Guard Academy, where he earned a bachelor's of degree. While attending academy, Jon was a member of the football, baseball and wrestling team, and was a part of the USCGA football team that won the 1988 New England championship. A member of the Pi Sigma Alpha-Political Science National Honor Society, Jon also spent time during his studies becoming a member of the U.S. Coast Guard and completed various national assignments from 1986 to 2006. One specific mission involved sailing "Eagle" into Australia's bicentennial, and was recognized by Sports Illustrated. Jon remained an active member in the Coast Guard until 2006, retiring with over 20 years of service, and is now a senior chief petty officer.
Jon, who later went on to graduate from the University of New Hampshire with a master's in public administration, now lives in New Hampshire with his wife, Lynette. He is presently the USCG Senior Search and Rescue Controller of the USCG 1st District Command Center in Boston. He is a father to Sean and Kaitlyn and loves to spend time free time with his grandchildren and helping teach other children about sports. With all of his accomplishments, it is no surprise that Jon has been recognized by the Auburn High School Athletic Hall of Fame.
Tia Maria Gilliam
Tia Maria Gilliam graduated from Auburn High School in 1985, where she had excelled as a track and field athlete. From 1981 to 1985, Tia participated on the team and was recognized on more than one occasion as the MIP and MVP by her coaches. Tia's star year at Auburn was 1984, as she was nominated and received the title of TV 5's Athlete of the Week, the NAACP Athlete of the Year and the Angela Simone Award. She also set the school record for the 100-meter and 200-meter dash during that year, becoming the 1984 sectionals champion in both races, and her record for the 200-meter dash remains today.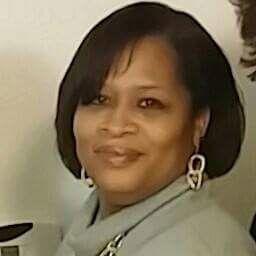 After graduation Tia attended Springfield College in Springfield, Massachusetts, where she received a bachelor's degree in human services and went on to devote her life to helping others. From 1994 to 1995, Tia coached girls track and field at Bridgeport High School. Tia worked as the supervisor of a domestic violence shelter in 1999, the assistant director of the CPO Juvenile Girls' Detention Center in 2004, and is currently a therapist and case manager for girls who are receiving court-ordered rehabilitation. She also works for Cayuga/Seneca Community Action Agency under Executive Director Laurie Piccolo. She is the case manager for the homeless of Cayuga County, and is working to establish a rapid rehousing program. Tia is also employed with the Hillside Children's Center as a youth care provider.
Tia, a descendent of Harriet Tubman, is also a member of Minority Professional Women with a Purpose, the Harriet Tubman ASS, and is a member of the A.M.E. Zion Church. In her free time Tia enjoys traveling, poetry, designing clothes and spending time with her daughters.
Dick Jones
Dick Jones is in fact not an Auburn High graduate, but nonetheless his impact on Auburn athletics is undeniable. Dick graduated from Watertown Immaculate Heart in 1950 and attended Cortland State University, where he earned both a bachelor's and master's degree in physical education. Dick became a member of the United States Army in 1954 until his honorable discharge in 1956. Dick returned to central New York to become a teacher and wrestling coach in his hometown from 1956 to 1959, and then found his way to Auburn, where he was a physical education teacher from 1959 to 1969.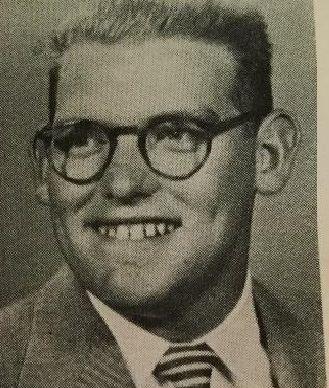 Dick also became the wrestling coach at Auburn High School in 1959, and he helped to direct the team to an undefeated season from 1964 to 1965. Players have stated that he was not only a coach but a role model and mentor for his athletes. Dick was also the assistant football coach as well as the coach behind state champion Kurt Kuppinger and sectional champion Art Cross. Upon leaving his coaching position 10 years later in 1969, Dick continued to take part in Auburn athletics by becoming the assistant athletics director from 1970 to 1973 and then, after working as the athletics director at Skaneateles Central School District from 1973 to 1979, Dick returned to Auburn to become the athletics director from 1979 until 1989.
Dick and his wife, Joan, who have now both passed, raised two sons, Tom and Peter, both of whom are Auburn Enlarged City School District graduates. Dick continued to have a positive influence on the Auburn community working with Habitat for Humanity, Meals on Wheels and volunteering at the Auburn Soup Kitchen. Dick's involvement in the Auburn community has helped to make it what it is today.
David Picciano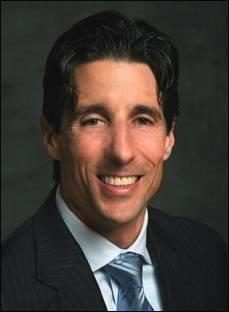 While attending Auburn High School, David Picciano was a member of the cross-country and track team. He was a state representative for the track team and became the 2-mile record holder in 1984. He also participated in Auburn's Reserve Officer Training Corps. After graduating from high school, David attended Cayuga Community College, where he earned an associate's degree in liberal arts and, later, continued to run both cross country and track for the University of Houston Cougars, where he studied and graduated with a bachelor's degree in kinesiology/exercise science and psychology.
David maintained a strict running regimen after college, and quickly found his names in headlines around the country. He acted as a therapeutic coordinator for the city of Altamonte Springs Leisure Services Department, working with mentally and physically challenged individuals. The population that he worked with quickly became fond of David, creating a bulletin board covered in newspaper clippings of his race results and fame. He won the Central Florida Sprint Triathlon series and at one point led the men's overall standings in the Track Shack Grand Prix road racing series.
David is one of a set of triplets who have all been seen competing in Florida and Texas. David and his brothers were also featured on the "Jenny Jones Show," and insisted that their 15-minutes of fame be used for all of the right reasons.
It is no wonder that David's nomination comes with such high regards. David married his wife, Jennifer, and is the proud father to Anthony and Sophia. His kindness and love is not limited to his family. After the Florida Atlantic University Triathlon on April 19, 1998, David Picciano handed his first-place winning trophy to another competitor, Timothy Hall. Hall recalls the moment quite vividly, stating that "the gift David Picciano gave [me] that day was not just a plaque but a gesture of kindness from one human being to another." He says that people need to know the type of individual David Picciano is, "a great human being." In that same year, David was inducted into the Community Stars Award Hall of Fame for his dedication to community service.
On top of his numerous awards and achievements, David worked for 20 years as a wholesale mortgage executive throughout Florida. In 2005 and 2006 David was earned the National Sales Award for Production and Loan Quality. David has worked with several companies as a mortgage executive and has helped change their business and impacted their success. David's name will continue to shine through his achievements in his community and athletics alike.
Christopher Prentice
Christopher Prentice was an all-around athlete at Auburn High School. Before graduating in 1988, Christopher was a member of both the 1984 and 1985 wrestling and soccer teams. But it was on the lacrosse field where Christopher really left his mark. A member of the All-League Team in 1987 and 1988 and, while acting as team captain in 1988, Christopher was named a Section III all-star in 1988. He was also a student government representative and still made time to participate in the National Honor Society all four years of his high school career. Christopher held several leadership positions and from 1984 to 1988 earned awards for armed forces service.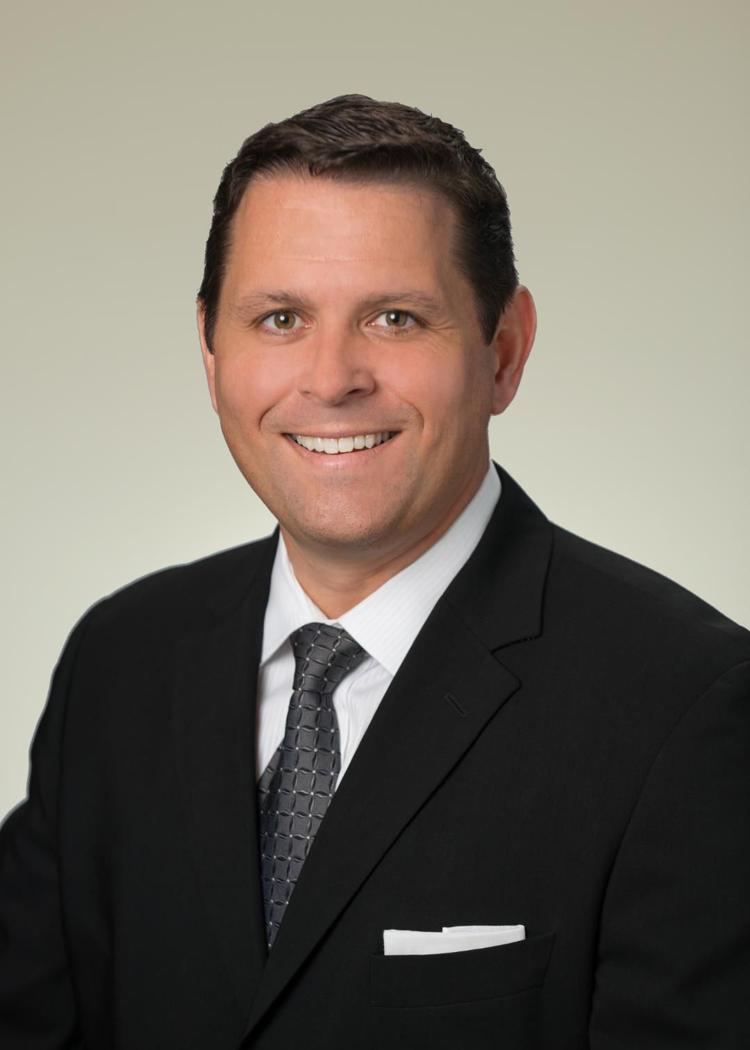 After graduation Christopher attended the United States Military Academy at West Point, where he earned his bachelor's degree in systems engineering and played Army lacrosse from 1988 to 1992. Go Army! He was named the Division I North/South All-Star and a member of the All-Patriot League in 1992. He remains a member of the West Point Associates of Graduates in West Florida. Christopher later continued his education at Western New England University earning an MBA, and the University of South Florida, where he earned a master's in health care administration.
Christopher spent time after college and military service working at Tampa General Hospital from 2008 to 2009, Intuitive Surgical from 2004 to 2007, and Johnson & Johnson from 1998 to 2003. Currently, he is the CEO of Mazor Robotics Inc. but says that his favorite pastime is cheering for his daughter Lauren on the soccer field and his daughter Kate on the lacrosse field. Christopher hopes that he helped to inspire the many great Auburn lacrosse players and West Point athletes who came after him.