Today's article is about recently retired United States Air Force Master Sgt. Michael R. Danylec. What about this impressive Legend of Auburn?
Growing up in Auburn, Mike attended Herman Avenue Elementary School and East Middle School. He graduated from Auburn High School in 1995. He is an Eagle Scout from Troop 21 at Sacred Heart Church. While in high school, Mike was a prep cook at Webster's restaurant as well as a YMCA lifeguard and swim instructor.  He went to Finger Lakes Community College and graduated in 1997.  His major was environmental conservation. While at FLCC he worked at the waste water treatment plant in Auburn as well as life guarding at Casey Park, YMCA, Auburn Yacht Club and Seven Lakes Girl Scout Council.
Mike married Nichole Remaley in September 1999.  Nichole is also a graduate of AHS in 1995. They have two sons. Mike's sister is Christina Thornton, executive director of Chapel House Homeless Shelter.  His brother is Matt Danylec, who now resides in Wilmington, North Carolina. Mike's dad, William Danylec, is deceased.
Mike's mom is Donna Clark, who lives in Auburn and she told me, "I attended Mike's retirement ceremony and have attached the program. As Mike's mom, I was on a 'need to know' basis for 20 years. I learned more in the 20 minutes from Capt. Carter L. Kunz about Mike's accomplishments than Mike ever told me."
From Mike's retirement program:
Master Sergeant Michael R. Danylec serves as Section Chief, 11th Civil Engineer Squadron Explosive Ordinance Disposal (EOD) Flight, Joint Base Andrews, MD. He advises the commander and local authorities on risks, safety, and recovery options for hazardous ordinance & suspect devices. He responds to emergency incidents involving explosives in the National Capital Region. He serves as Senior Team Leader and directs countermeasure support for the White House. His responsibilities also include coordinating and leading search teams responsible for the safety of the President, Vice President, Secretary of State and foreign dignitaries, covering 44% of the USAF missions.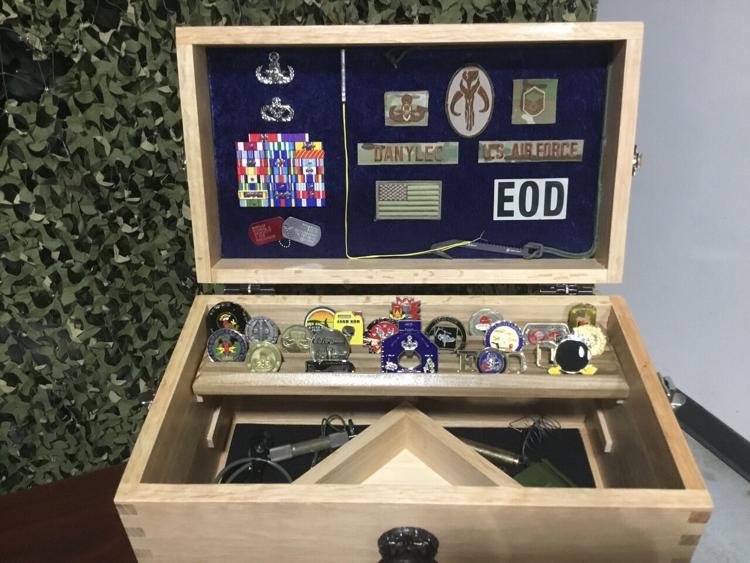 Master Sergeant Danylec is from Auburn, NY and entered the USAF in December 1997. Ten months later he received his prestigious "Charles County Crab" and headed to the beautiful Jersey shore. In his four years at McGuire supporting the PNAF (Prime Nuclear Airlift Force) mission, Mike would say "the most important lesson I learned was how not to have to do this again." He then PCS'd (Permanent Change of Station) to the Great Northwest, where he managed to pull standby continuously between four deployments. The USAF decided to give Mike a breather, so they gave him and all-expense paid holiday to Osan for a year, much to his (and Nichole's) delight ... And as everyone knows, you get to pick ANYWHERE you want when returning from Korea, so Mike decided he wanted to visit the nation's capital. For 7 years. When he wasn't busy supporting the President of the United States or his entourage, Mike enjoyed long walks through the woods with the boys and and rehabbing his blown up foot. At the end of the day, and two decades of service, Mike enjoyed the EOD (Explosive Ordnance Disposal) mission and the opportunities he was provided.
• Dec 1997 – Jan 1998 Basic Military Training, Lackland AFB(Air Force Base), TX
• Feb 1998 – Jun 1998 EOD Phase I, Elgin AFB, FL
• Jun 1998 – Oct 1998 EOD Phase II, Indian Head NOS, MD
• Oct 1998 – Nov 2002 EOD Journeyman, McGuire AFB, NJ
• Dec 2002 – Apr 2009 NCOIC, EOD Equipment, McChord AFB, WA
• May 2009 – Hun 2010 NCOIC, EOD Quality Assurance, Osan AB, ROK
• Jun 2010 – Mar 2018 Section Chief, EOD Operations, Joint Base Andrews, MD
2001 Eskan Village, Saudi Arabia
2004 Al Dhafra Air Base, United Arab of Emirates
2006 Diego Garcia, British Indian Ocean Territory
2007 Kirkuk Air Base, Iraq
2011 Kandahar Air Base, Afghanistan
2015 Al Dhafra Air Base, United Arab of Emirates
2016 Ft. Leslie J. McNair, Washington DC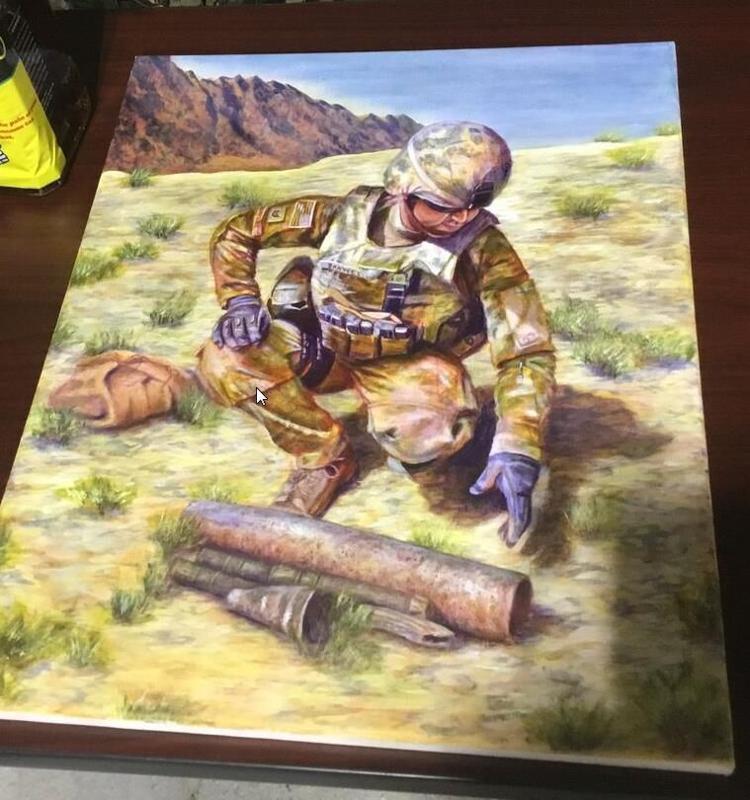 MAJOR AWARDS AND DECORATIONS
Bronze Star with two oak leaf clusters
Meritorious Service Medal with one oak leaf cluster
Joint Service Commendation Medal
Air Force Commendation Medal with three oak leaf clusters
Air Force Achievement Medal
Air Force Combat Action Medal
Air Force Good Conduct Medal with five oak leaf clusters
National Defense Service Medal
Armed Forces Expeditionary Medal
Afghanistan Campaign Medal with two bronze stars
Iraq Campaign Medal with one bronze star
Global War on Terrorism Expeditionary Medal
Global War on Terrorism Service Medal
Korean Defense Service Medal
Nuclear Deterrence Operations Service Medal with one oak leaf cluster
Armed Forces Service Medal
Thank you, Mike, for your service to our country, and for being a great Legend of Auburn!