Today's article and photos, which is about this year's Auburn High School Athletic Hall of Fame inductees, comes to us from Meghan Bishop and Linda Mizro. Thank you both for gathering all this information!
The banquet will be held Saturday, Nov. 2, at the Springside Inn. Tickets are $40 and may be purchased at the Auburn High School athletic office, or by calling Tom Blair at (315) 730-8142.
Here are the 2019 inductees:
Jeffery Cole
Jeffery Cole was born and raised in Auburn. Before graduating from Auburn High in 1973, Jeffery was named a Post-Standard All Upstate Team guard and linebacker, as well as the first-team Post-Standard All-League middle linebacker and guard while on the football team. He also played on the baseball team and Auburn's very first lacrosse team, earning himself the title of the Post-Standard second-team all-league goalie.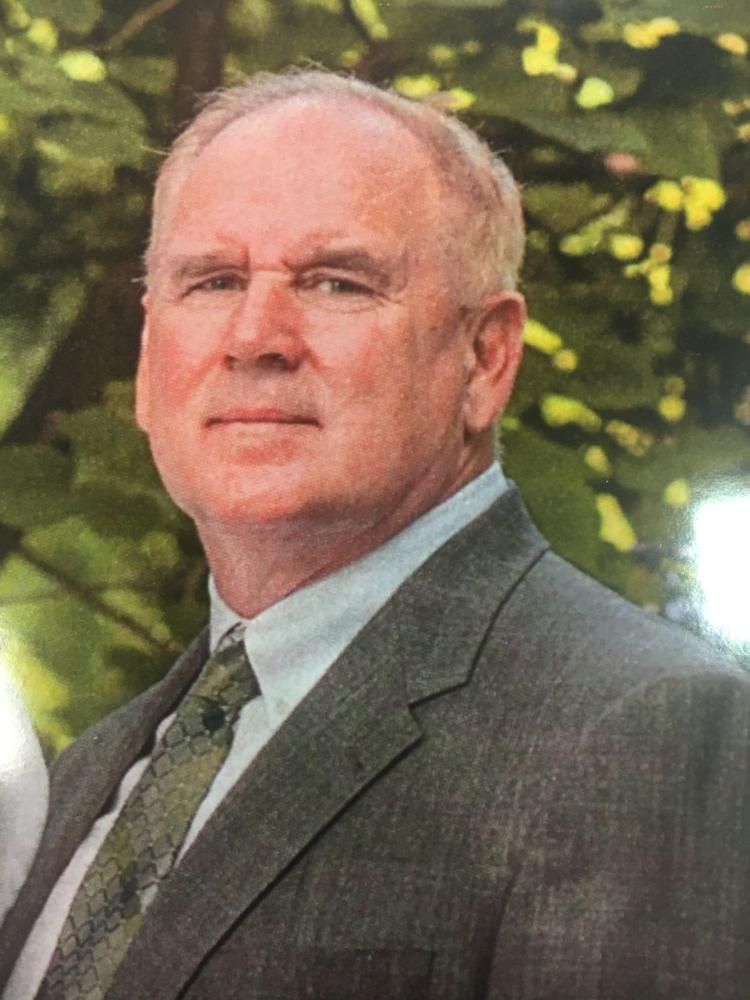 After graduation, Jeffery attended St. Lawrence University and continued his athletic participation, earning four letters on both their football and lacrosse team. After earning a bachelor's degree in history in 1977, Jeffery went on to work for the U.S. Marshal Service as a deputy marshal from 1979 to 1984, and then as a special agent for the Secret Service from 1984 to 2006. All the while, Jeffery maintained his connection with lacrosse, not only coaching in the Milwaukee Lacrosse Club in 1983, but actually creating the league itself. He did the same in 2005, when he created and acted as a head coach in the Ranger Youth Lacrosse Club. Jeffery was also a college Division I lacrosse referee from 1988 to 2005.
Jeffery enjoys life with his wife, Cynthia, and two children, Kaitlyn and Brian. He is still very active and lists golf, tennis and pickleball as his hobbies. We are proud to welcome Jeffery Cole, an Auburn native and lifetime athlete, to the Auburn High School Athletic Hall of Fame.
Leigh M. Aziz
The Auburn High School Hall of Fame is proud to welcome Leigh Aziz. Leigh, a graduate of Auburn High School in 1997, played for the girls basketball team from 1995 through 1997. After graduation she attended Syracuse University, where she earned her bachelor's degree in sociology. While in attendance Leigh played all four years on the women's basketball team. She later attended Grand Canyon University for her master's degree in special education.
Leigh's legacy in basketball is international, playing not only for the WNBA on the Indiana Fever from 2003-2004, but for the European League for 11 years. During her time on the European League, Leigh traveled to Tel Aviv, Israel; Ankala, Turkey; Belzano, Italy; Como, Italy; Parma, Italy; and Lyon, France.
Now a proud mom of her daughter Alicia, Leigh enjoys working out, hiking and coaching. She still works with high school and college basketball players and still loves what she does. We are proud to welcome Leigh M. Aziz to the Auburn Athletic Hall of Fame.
Phredi Griffin
Phredi Griffin, born in Syracuse, graduated from Auburn High School in 1991. An all-around athlete, Phredi was first- and second-team all-league on both the basketball and softball team. She also played for the girls soccer and field hockey team, where she was named most improved her senior year. Phredi participated in the Empire State Games during her sophomore and junior years, earning the gold in 1990 and bronze in 1991 and, by doing so, influenced many teammates to consider making an athletic impact at a larger level and playing field.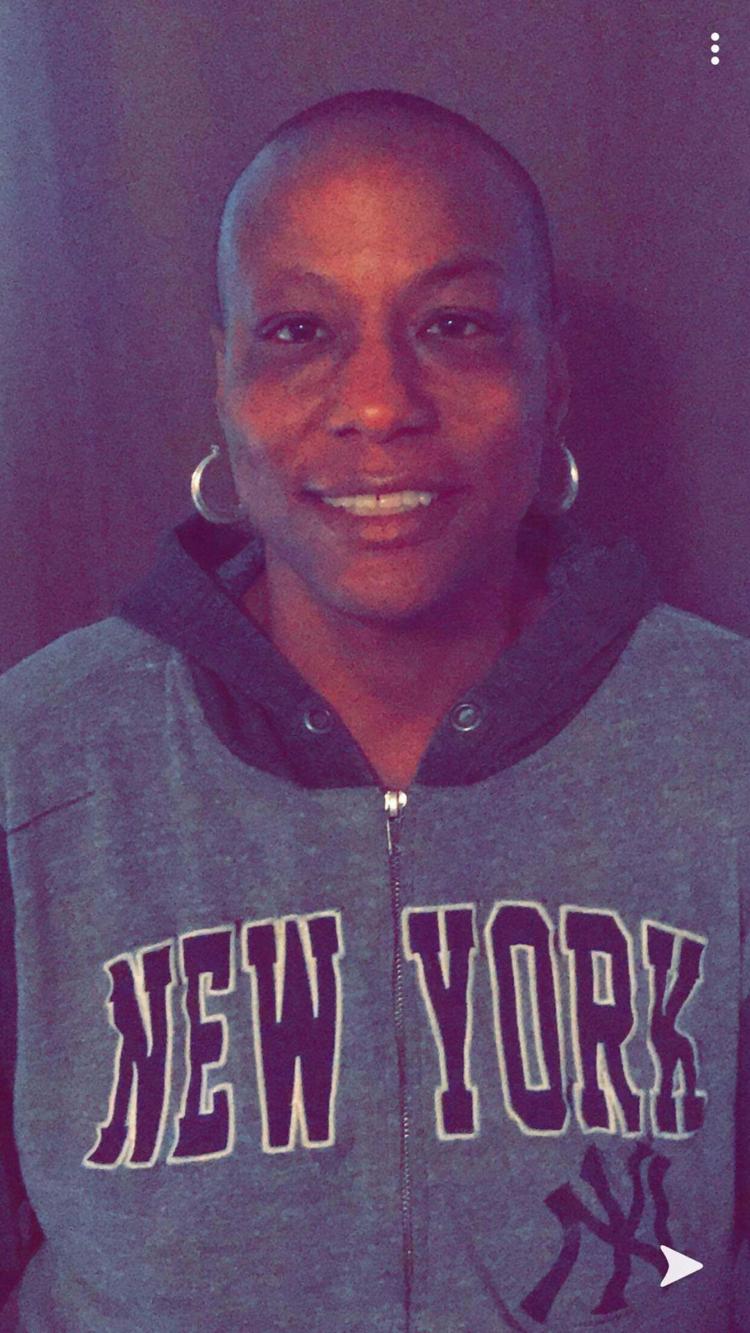 After graduating from Auburn, Phredi attended Norfolk State University, where she earned a bachelor's degree in psychology and a master's in applied sociology, graduating cum laude. She also earned the highest GPA award every year. She is a member of Alpha Kappa Mu and PsyChi Honor Society. Alongside her academic achievements, Phredi played field hockey for Norfolk, joining her teammates in earning the title of conference champions each year. She was also a part of the NCAA Elite 8 and Division II NCAA Sweet 16 team.
Phredi also attended Old Dominion University and Capella University. She has a bachelor's degree in psychology and a master's degree in human behavior. She has been a member of the Delta Sigma Theta Sorority, a public service organization, since 1995. Phredi was, notably, also a sergeant in the U.S. Army from 1998 to 2003. She graduated top of her class in basic training and graduated from non-commissioned officer training in Korea while maintaining a 100% average in her class.
Today, Phredi is a supervisor at Hillside Children's Center, where she works as a certified substance abuse counselor. She is married to Lincoln Martinez, and a proud mother of one daughter, Kayla, who is a sophomore at Clark Atlanta University. Phredi spends her free time reading, spending time with her family, and remains an active participant in the athletic community. We are proud to welcome Phredi Griffin to the Auburn Hall of Fame.
Dave Rabuano
Dave Rabuano graduated from Auburn High School in 1996. While in attendance, Dave was a member of the men's varsity hockey and lacrosse team all four years, acting as team captain for both teams during his senior year. He and his teammates earned a silver medal in the Empire State Games. Dave quickly earned his reputation as a star athlete after being named an all-league player three times and the all-CNY athlete in 1996. He also was named all-CNY in the North vs. South Game and was the Section III top five points leader in 1996. Dave still is in the top five for Auburn lacrosse points, and he is the leading points midfielder in Auburn lacrosse history.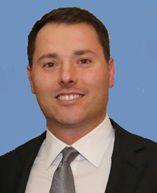 After making his mark on Auburn athletics, Dave went on to attend Johns Hopkins University. It comes as no surprise that while studying to earn his bachelor's degree, Dave helped lead the team to two national quarter finals and two final fours. He was the captain of the 2000 national semifinalist team as well as the recipient of the Turnbull Reynolds Award.
Dave now resides in Bronxville with his wife, Joleen, and four kids, Rocco, Cecilia, Nora and John. He is currently employed at Credit Suisse as a managing director in the Global Markets Division. When not with family or working, Dave remains a part of his local community through his membership to the Bronxville Youth Lacrosse Board. He is a member of the St. Joseph's Mens' Club, and active in the One Love Charity. Dave remains active in the community coaching lacrosse, hockey, soccer and baseball. Dave also remains a player on the field as he continues to remain active himself playing golf, skiing, lacrosse and hockey. We welcome Dave Rabuano to the Auburn Athletic Hall of Fame.
You have free articles remaining.
Register for more free articles
Stay logged in to skip the surveys
Angelo Messina
Angelo Messina graduated from West High School in Auburn in 1966. He went on to attend Auburn Community College for an associate's degree, Slippery Rock State College of Pennsylvania for a bachelor's degree in health, physical education and recreation, and finally to SUNY Cortland for his permanent certification in teaching. He was involved with athletic training at the collegiate level and was also a member of the interscholastic judo team. Since graduating, Messina taught two years as an elementary physical education teacher and has now spent 31 years working with high school physical education students.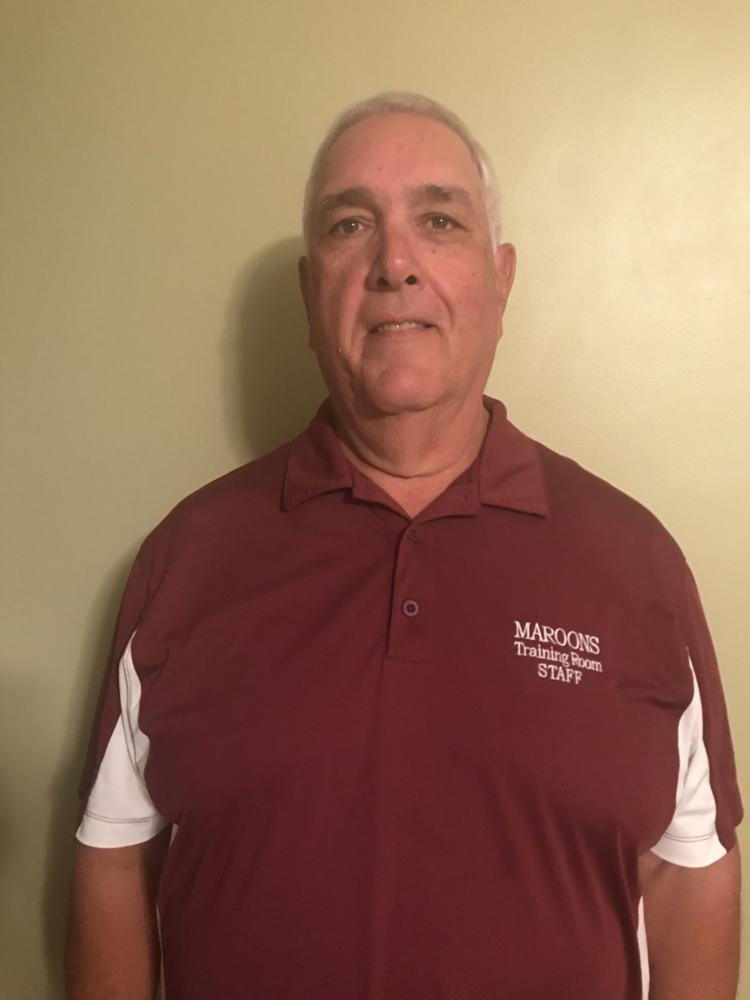 Despite not being an immediate graduate of Auburn High, Messina has been directly involved with Auburn athletics programs for at least 40 of the 48 years he has been with the Auburn school district. He coached modified boys soccer and baseball, and was also an assistant coach for the boys varsity soccer program. If asked, the most important part to Angelo has been caring for Auburn's athletes for over 40 years. Along with attending to injured athletes and covering athletic contests, he also was tasked with the inventory, issuing and collecting, as well as cleaning of, equipment and uniforms for all teams of Auburn athletics. He was instrumental in recruiting sports medical professionals to work with the school district to aid in the care of injured athletes. The athletes of Auburn benefited from the advice and counsel they received from the professionals who volunteered their time to care for our injured athletes. Meanwhile, Angelo Messina could be found covering many of the home contests for contact sports, and attending and caring for numerous visiting athletes, coaches and occasionally even the officials.
Messina has also been a member of the Owasco Fire Department for 46 years. He has held every line of office within the department, including chief. He is currently serving as a commissioner of the Owasco Fire District. He is also a unit leader for scene support services for the Cayuga County Emergency Management Office, as well as a member of the County Critical Incident Stress Management Team for first responders. Messina is a member of the board of directors for the Cayuga County Association for Emergency Services and serves as the representative of the association on the Cayuga County Policy Review and Oversight Committee for the 911 Communications Center.
Angelo Messina enjoys life alongside his adult supervisor, otherwise known as his wife, Robin. They have four children, Alyce Milella, Emily, Adam and Aaron. His impact on Auburn athletics is undeniable, and we are lucky to induct him into the Hall of Fame.
Nick Guerrera Sr.
Our honorary inductee, Nick Guerrera Sr., is a staple to the Auburn Athletic program and the Auburn community. For 18 years, he stood on the sidelines as both a coach and a support system for hundreds of athletes. He loved his kids, and it didn't make a difference whether they were his own children or not.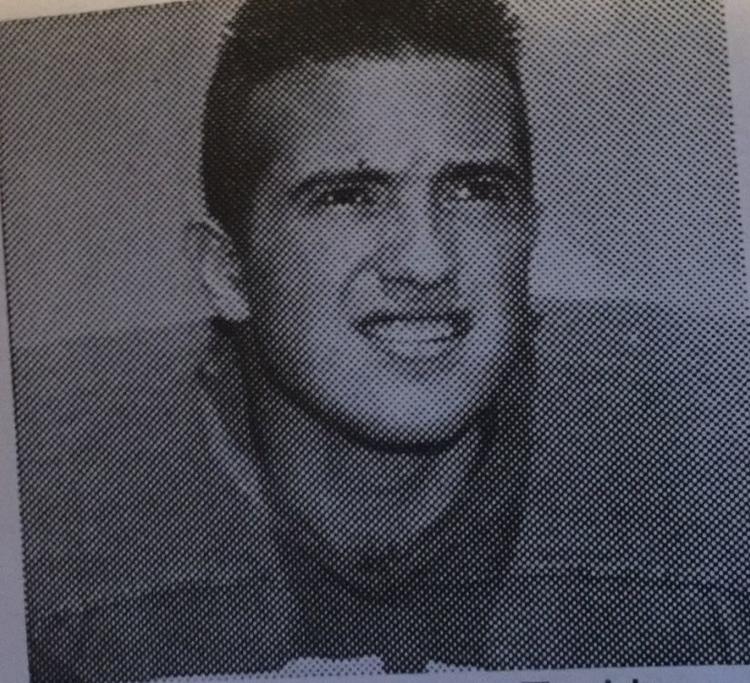 A native and life resident of Auburn, Guerrera graduated from Central High School in 1960. Shortly afterwards, he received his secondary education degree from the State University of New York at Oswego. He was employed as a teacher in the Auburn school district for 18 years. Nick served on the board of directors for the Auburn Hockey Club and the YMCA and was involved in Little League baseball. He was a trainer for a Philadelphia Phillies minor league club in the early 1970s.
Guerrera, who also was an equipment manager for the football team, coach and trainer at Auburn High, spent most of his adult life serving the youth of the community. His enthusiasm and involvement in the sports program earned him several awards, including an induction into the St. Francis' Athletic Hall of Fame in 1982 and the 1984 Monsignor Frederick G. Straub Sportsman of the Year Award.
Despite his diagnosis in 1982, Guerrera is remembered as an example of moral courage and grace in the face of adversity. His legacy lives on because of the many lives he touched and the incredible impact he left on his community. It is with great honor that we welcome Nick Guerrera Sr. as an honorary member of the Auburn Athletic Hall of Fame.
Meghan Burnett
Meghan Burnett graduated from Auburn High School in 1999. Before her graduation, she was the epitome of an all-around athlete. Under coach Fred Prentice on the lacrosse team, Meghan was a three-time first-team high school all-American, and was named to the Half Century CNY Women's Lacrosse Team and one of the 100 Best Auburn Athletes. She also earned the title of CNY Player of the Year and the WSYR Channel 9 Athlete of the week in 1999. A winner of both the Bob Dean Award as well as the Hank Vetter Award, Meghan played in the high school National All-American North vs. South game, eventually being named a four-time first-team all CNY athlete as well as a four-time first-team all-league athlete. Is it with any surprise that she earned so many titles? She scored 331 goals, 59 assists, 390 points, and averaged 81 goals a year. For two years she held the title of team captain, played four years on the CNY Empire State Games team, and was a three-year member of the state team at Nationals.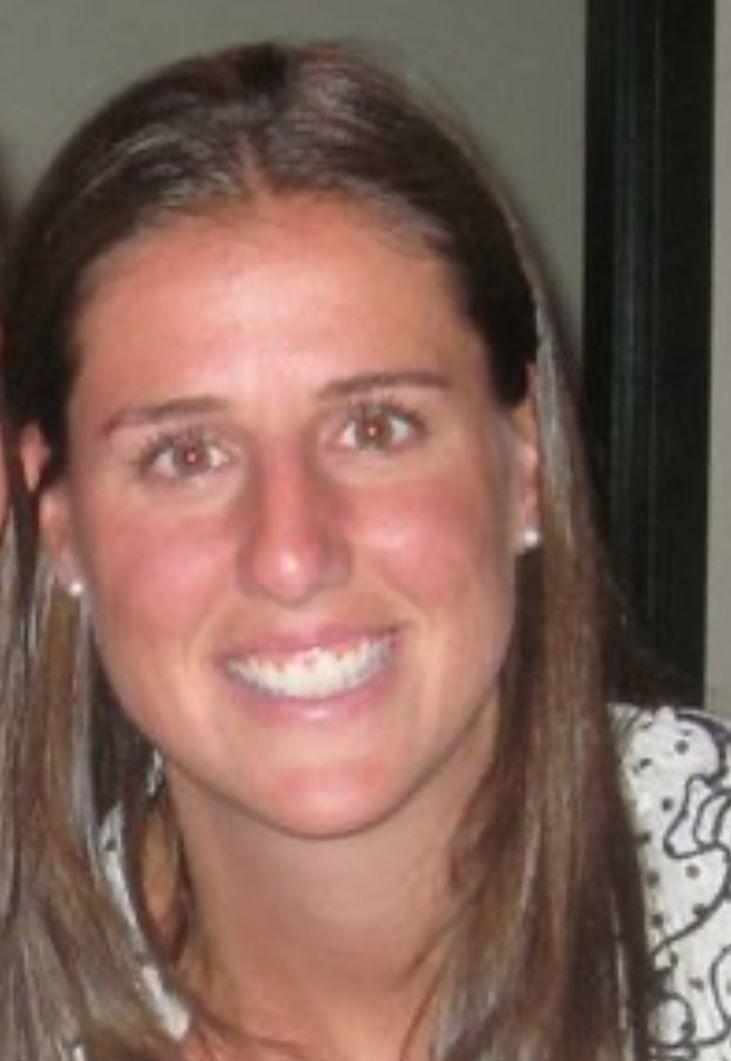 In addition to her time spent on the lacrosse field, Meghan also left her mark on the soccer field and basketball court. Under Coach Bob Lee, Meghan was a member of the all-CNY soccer team, and was a two-time first-team and second-team all-league athlete. Playing for the varsity team all four years of her high school career, Meghan was a two-time league scoring leader for Auburn girls soccer, with 52 goals throughout her career. She was also a member of the 16 and under regional Olympic development team. Starting for the team during her freshman and sophomore year on the basketball court under coaches Bill Case and Jack Cunliffe, Meghan made the all-league second team. Overall, over the course of her high school athletic career, Meghan managed to gather 11 varsity letters.
Upon graduation from Auburn High, Meghan Burnett was the first woman to receive a full scholarship to Johns Hopkins University. She started all four years for the women's lacrosse team, and also held the role of team captain. With her time at Johns Hopkins, Meghan scored 95 goals, had 46 assists, for an overall 141 points. She is a three-time American Lacrosse League all-league selection, for her work both in academics and athletics. It was there that she earned the Outstanding Attack Player Award and the Henry Ciccarone Scholarship Award. With a lifetime of athletic achievements, it is with great pleasure that we welcome Meghan Burnett to the Auburn Athletic Hall of Fame.
David S. Carter
David Carter, a native of Auburn, attended West High School, where he was an avid sports enthusiast and played several sports. Between the football and baseball field, basketball court, and track and field, David left his mark on Auburn athletics. Upon graduation, David received numerous athletic scholarships, eventually choosing to study at Xavier University in New Orleans. He was on the college's football team and there met his wife, Brenda.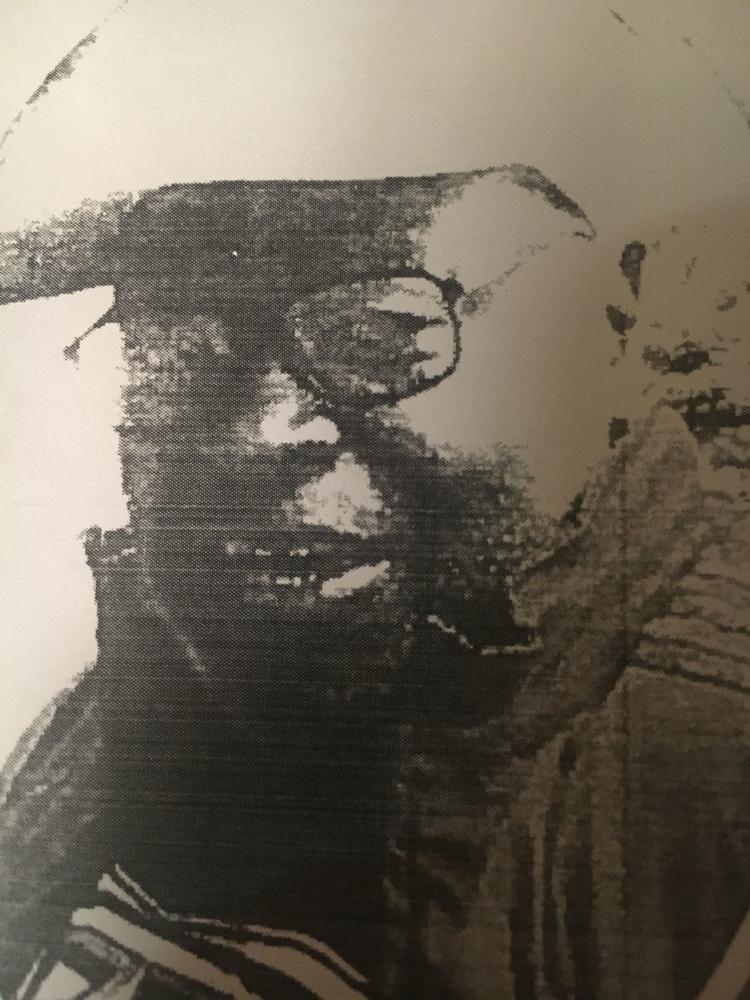 After graduating from Xavier University, David served as a police officer for the New Orleans Police Department prior to entering the United States armed forces. His love for football did not stop after walking across the graduation stage, however, as he played football for the Army. David was honorably discharged from the Army in 1961 and moved to the Bronx, where he and his wife, Brenda, had four children.
In October of 1962, he began a career at Spofford Juvenile Center as a counselor. Little did he know that this would be the start of a very long career in public service. David was a teacher, father, disciplinarian and, above all, friend to the residents in his charge. He was welcoming to the most obstinate youths, who understood him and saw him as someone who really cared. In 1979, he was appointed to first director of security, eventually becoming director of the entire facility in 1983. In 1989, David began a new career as a Director for the Homeless in New York. It goes without saying that David's life was filled to the brim with strength, resiliency and responsibility. Finally in 1995, after a long career in public health, David retired to pursue his hobbies of traveling, music, sports and the arts.
We are proud to welcome David S. Carter as a member of the Auburn Athletic Hall of Fame.
Many thanks to each of you for being outstanding Legends of Auburn!