The Auburn Athletic Hall of Fame Committee will welcome nine athletes to the Hall of Fame at its 17th annual induction dinner on Saturday, Nov. 4, at the Springside Inn.
All nine athletes continued their athletic careers in college, seven on the Division I level. Two have competed on the world stage, and one continues world-class competition. While each of these athletes excelled in their sports, each was also a team player, a leader and very loyal to their teammates.
Each has used the talents they were given, and the skills that they developed, on the athletic fields and in the classrooms of both the Auburn schools and their colleges, to excel in their adult lives and make this world a better place for us all to live.
Tickets and table seating arrangements for the dinner can be made by contacting the school district's athletic office at (315) 255-8817, or Tom Blair at (315) 730-8142. Tickets are $40.
Jim Kleiber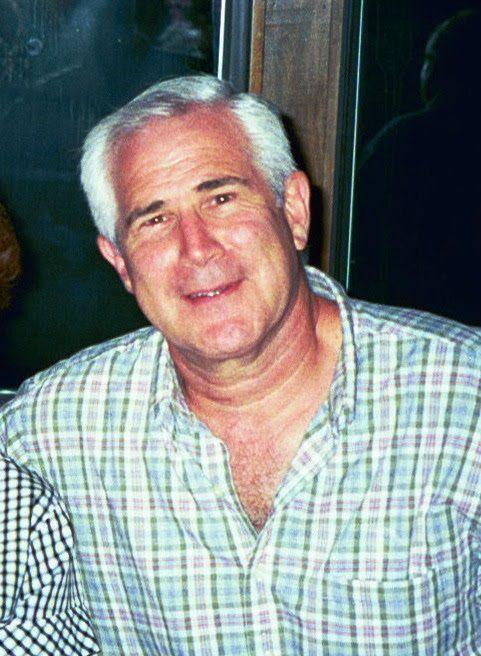 Jim Kleiber (East High School, 1967) lettered in football, wrestling and track, and holds AHS records in the 120-yard high hurdles and the 180-yard low hurdles, events in which he was Section III champion. During his senior year he was the MVP of the track team and co-captain of the football team and served as president of the Varsity Club, a position in which Jim initiated the annual spring sports dinner.
While earning his bachelor's degree in business at the University of Massachusetts, Jim was an intramural wrestling champion. He earned his MBA at Southern New Hampshire University. Jim served in the U.S. Air Force in 1971-91 as a technology analyst, achieving the rank of captain. He earned numerous awards, including the Republic of Vietnam Gallantry Cross and the National Defense Service Award. Jim then served as information technology security analyst and manager in the private sector until his retirement in 2014. Living in Bowie, Maryland, with Kathy (Quinn), his wife of 46 years, he was active in his community as a member of the Interfaith Recreational Council, the Soccer Association Board and a baseball coach.
Jim and Kathy spend their summers in Aurora and their winters near their adult children, Jason and Kim, in Duluth, Georgia. They enjoy bicycling, skiing, golf, boating on Cayuga Lake and spending time with their five grandchildren.
Tom McCants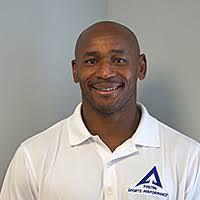 After an outstanding high school career in track and field, and in basketball, Tom McCants, AHS class of 1981, continued to excel in track as a two-time NCAA all-American at the University of Alabama and a member of the U.S. Track and Field Team (1986-1992). He was the U.S. record holder in the high jump event in 1988 with a best of 7 feet 9 1/4 inches. He was the 1985 NCAA Division I outdoor high jump runner-up.
Tom McCants represents the American spirit as he overcame adversity and succeeded each step in his life. He became an orphan at age 10, with the loss of his mother. Moving to Auburn to live with an older sister, he had little guidance or direction. Tom choose to become focused on his education and to participate in sports. He earned scholarships to Mohawk Valley Community College, and then to the University of Alabama. Tom graduated from the University of Alabama with a bachelor's degree in marketing in 1991.
Tom served as the director of the Boys and Girls Club (NFL YET Center) in Atlanta, Georgia. He is the founder and owner of Tygtal Sports Performance Center, where he trains championship athletes, finding yet one more avenue to help instill the desire to achieve excellence and how to triumph over adversity.
Tom and his wife, Yutta, live in Alpharetta, Georgia, with their youngest son, Jordan. Their oldest son, Darius, makes his home in Auburn.
Chuck Alte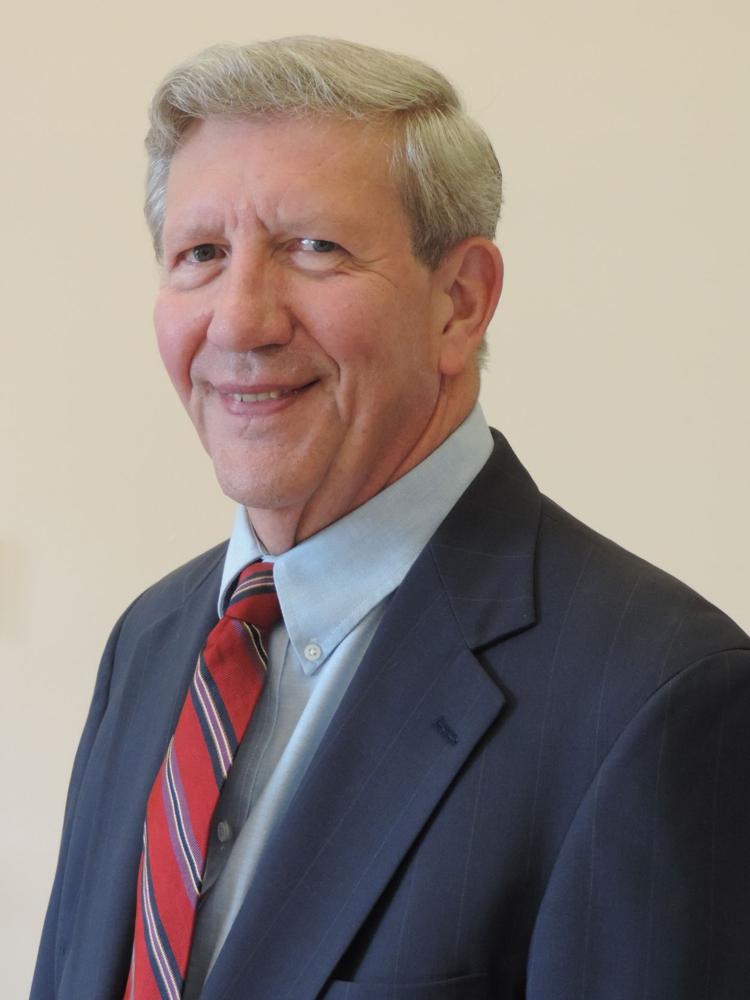 Chuck Alte was the recipient of the Most Outstanding Contributor to East High School Award, graduating in 1964. He participated in two senior plays, the school newspaper, student government and the National Honor Society. Chuck was the junior class treasurer, the senior class president, and the president of the Letterman's Club. He played football and excelled in track and field. He was a member of the record-setting hurdle relay team at the popular Rotary Relays. He received letters all four years. During his high school career, Chuck dominated the hurdle events in Section III, setting AHS records in both the high hurdle and low hurdle events.
Chuck earned a bachelor's degree in electrical engineering at the University of Rochester while excelling in track, as, at the time of his graduation, he held the records for the 110-yard high hurdles, the 440-yard intermediate hurdles, and was a member of the mile relay record-holding team. He competed in the Montreal Relays, the Melrose Games in Madison Square Garden, and medaled in the 60-team Florida Relays. Chuck earned his MBA in finance and accounting at the University of Connecticut and was a member of the Beta Gamma Sigma Business Honor Society.
Today, Chuck continues this high level of achievement and involvement as a professional and community volunteer. He is the systems engineer, program manager and chief scientist at UTC Aerospace Systems. In 1997, Chuck was awarded the Raytheon "President's Award" for his individual effort to develop a highly successful cutting-edge space sensor, which subsequently developed into a whole new product area. He volunteers with Americares, Habitat for Humanity and with church and community outreach programs. He recently completed three years of service as the vice chairman of his church council and currently serves as the chairman of that council.
In his leisure time, he enjoys continued technical self-teaching and learning, and lap swimming. Chuck and his wife, Betsy, live in Newtown, Connecticut. They have one daughter, Pam.
Bill Sroka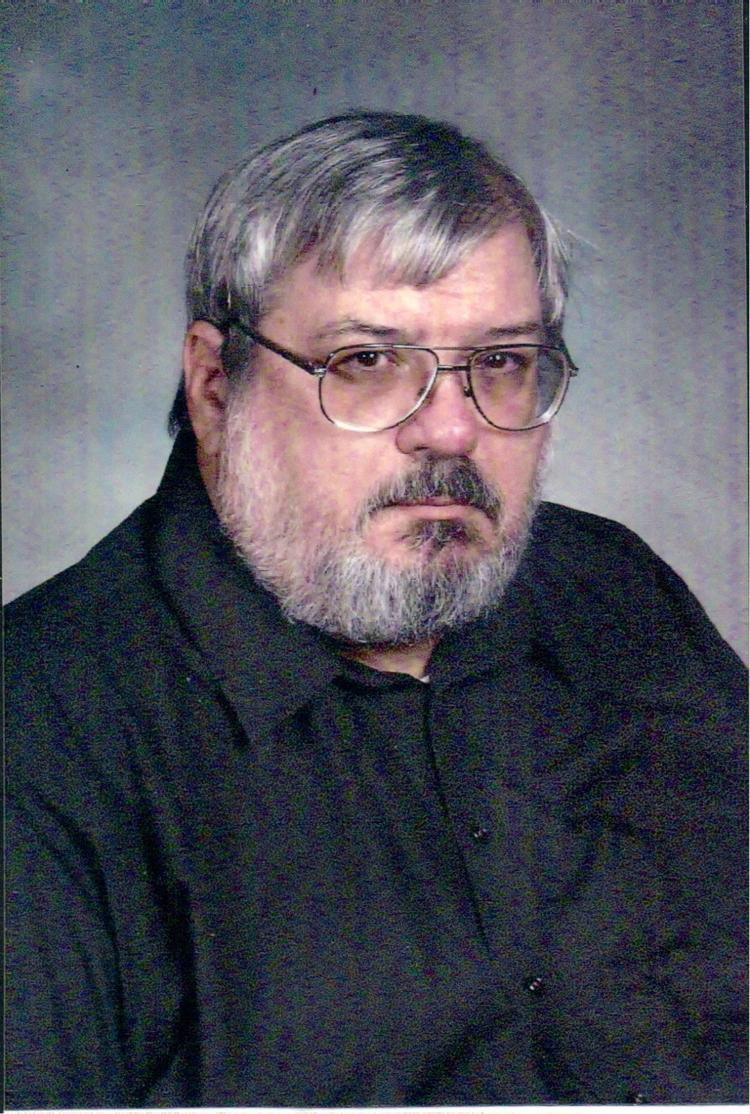 Bill Sroka was captain of the football, wrestling and track teams during his senior year, graduating from Central High School in 1967. He was one of the toughest football players ever to wear the Maroon jersey and he held the record for most tackles in a game. Coach Bill Huther remembers Bill Sroka as being excellent academically and as a helpful student who, after graduation, would often return to visit. Bill held the record in the shot put. He was a member of the Letterman's Club. On a full scholarship, Bill earned his degree in education at the University of Massachusetts, where he was a three-year starting tackle and named honorable mention all-American.
Bill was a graduate assistant freshman football coach at Cortland State, where he earned a master's degree in history. He was an assistant varsity coach at Nyack High School, Mynderse Academy and a freshman and JV coach here in Auburn. He was also an avid chess player.
Sadly, Bill passed away at age 56, on July 3, 2006, three days after his retirement as an American history teacher at AHS.
Walter Fuss
Walter Fuss was a terrific, hard-nosed, tough lineman playing on the Maroon football teams of 1945-47, coached by the late Ki Young. Walter graduated from West High School in 1948 and entered Clarkson College where he continued his football career and earned a bachelor's degree in civil engineering.
Walter served in the U.S. Army Corps of Engineers as an instructor, rising to the rank of lieutenant. He was a town engineer in Garden City, New York; design engineer with the Florida State Highway Department; the town engineer and director of public works in Manchester, Connecticut; and the director of public works in Sarasota, Florida — all before he returned to Manchester to partner in Griswold and Fuss Engineering Inc.
You have free articles remaining.
Register for more free articles
Stay logged in to skip the surveys
Walter was active with Habitat for Humanity. He enjoyed tennis, bike riding, and time on the beach near his winter residence in Naples, Florida.
Walter passed away in 2002. He is survived by his wife, Beverly, three daughters, six grandchildren, a brother, Joe, and sisters Joan and Judy.
Melissa Finlay (Coleman)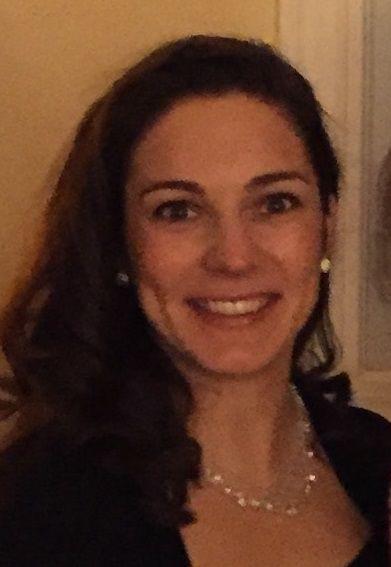 Melissa Coleman (Auburn High School, 1997) was a standout three-sport high school athlete participating in soccer, basketball and track. She is the Auburn High School girls soccer leader in career goals scored. She participated in the New York State Olympic Development Soccer Program. Missy was a member of the National Honor Society and the Student Government Organization Board of Directors. She helped to start character education to allow students to be heard by voicing their opinions in small group discussions. She volunteered at the CCAP soup kitchen.
Missy started every game in her four varsity soccer seasons. Coach Bob Lee writes that she was one of the best leaders as captain that he has ever had in his 30-plus years of coaching both soccer and softball. She was a Section III first team selection in both her junior and senior seasons and was named to the all-Onondaaa High School League first team in each of her sophomore, junior and senior seasons. She was a team player and playmaker as one of the leaders in assists every year, finishing with 33 assists in her career. She participated in the Empire State Games in both soccer and track.
Missy was captain of the basketball team in her senior year and was named second team All-OHSL Class A-1 League in both her junior and senior seasons. She was consistently in the league's top 10 in scoring and rebounding.
Missy received her bachelor's degree from Georgetown University, where she majored in international relations and minored in economics and Spanish. She accomplished much during her time at Georgetown, including dean's list and making the all-Big East Academic soccer and track teams for 1997-99. She was the Georgetown soccer MVP in her freshman year and participated at the Big East Track Championship. As part of her curriculum at Georgetown, she participated in a six-month study abroad program at Univeridad de Serilla, Spain.
Missy has been employed as an Investment Performance Associate at Cambridge Associates LLC. Currently, she serves as Professional Healthcare Representative with Pfizer Inc.
Missy lives in Cumberland, Rhode Island, with her husband, Matt, and daughters, Emma, 4, and Abigail ,1. She has maintained her ties with the university, serving as vice president of the Georgetown Alumni of Rhode Island and a Georgetown Alumni Admissions Program interviewer. From 2001 to 2011, Missy served as president of the Georgetown Women's Soccer Foundation. Her hobbies are family, friends, fitness, health and wellness, and travel.
Bill Picciano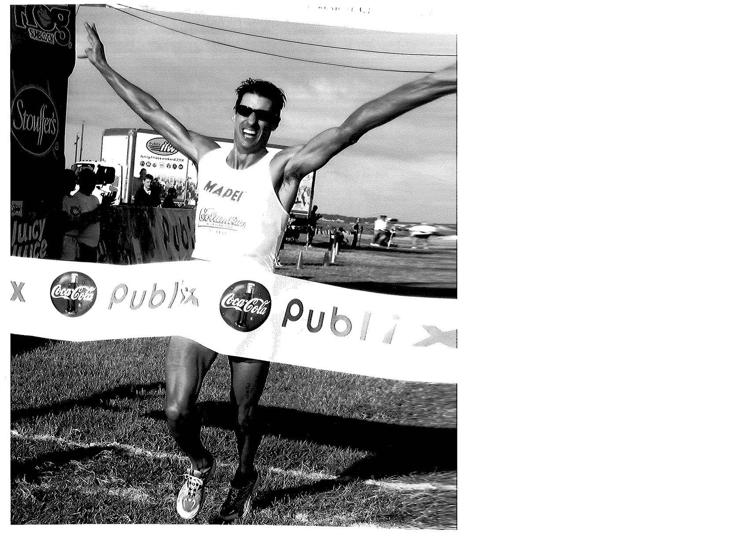 Bill Picciano, class of 1984, has earned numerous awards as one of best runners ever to graduate from Auburn High School. Running with the cross-country team, and indoor and outdoor track teams, Bill is a three-time Section III champion, first with the cross country team that finished second in the state meet. Also he is sectional champion as a part of the 4 x 800 meter relay team, and individually in the 1,600 meter walk, which is an AHS record. He was a part of the AHS cross-country team that was second in the State. Bill competed in the Empire State Games four times.
Bill teamed with his triplet brothers, Dave and Patrick, to successfully compete not only statewide at AHS, but also on the nationwide stage at Cayuga Community College, where he was an all-American. The triplets also teamed up at the University of Houston, where Bill was captain of the track team. It was at that time that they were training with world-class competition, such as Carl Lewis and Joe Deloach, each winners of several Olympic gold medals. Also on that team was two-time world record holder Leroy Burrell. Bill ran his personal best time in the 1,500 meters at UCLA, at 3:45:41.
Bill continues to compete at this high level today in triathlons with over 75 overall victories. Championships that Bill has won include the overall national duathlon title; the three-time Florida Triathlon Sprint Series champion and two-time Clermont Triathlon Sprint champion. He was the overall triathlon sprint national runner up, and has qualified and represented many national and world triathlon championships. In 2015, at age 50, Bill placed ninth in his age group, the highest finish of any American at the 70.
Bill has been associated with Degeorge Management Co. for 35 years, managing a variety of companies and charities. He serves on the board of directors of the Homeowners Association in Jupiter, Florida, where he lives with his fiancé, Cindi, and three daughters, Rachel, Olivia and Ava, each of whom compete in running and triathlons events.
Julie Angelina Rosga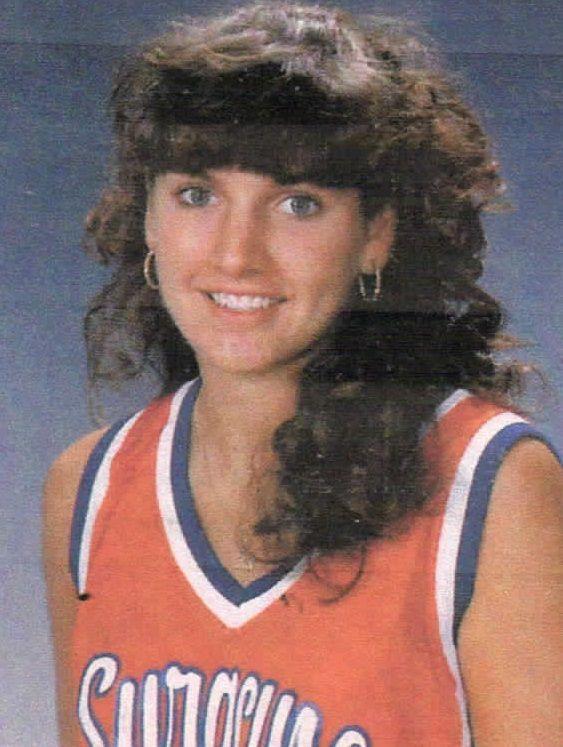 Julie "Missy" Angelina Rosga excelled in soccer, basketball and softball. She was a starter as a freshman and as a sophomore on the varsity soccer team, but then stopped playing soccer to focus on the two sports, softball and basketball, that she was being recruited for by over 80 schools from across the country. She played four seasons in softball, the last three as a starter. She was named to the all-OHSL North team.
But it was in basketball, where she was a four-year starter, that she experienced her greatest success. In both her junior and senior seasons, Missy was the captain and MVP of the basketball team and was named to the all OHSL North team. As a junior, she was the OHSL North player of the year. In her senior season, she averaged 15.5 points, 6.8 rebounds, 5.8 assists and 3.4 steals per contest. She was selected the OHSL defensive player of the year. She amassed 962 points in her high school career. She played on the silver medal-winning Central team in the Empire State Games.
Missy was a member of SADD and the Varsity Club, and graduated in 1993. She accepted a full scholarship at Syracuse University where she earned a degree in design/retail in the school of human development. Missy was a starter in each game of her college career and was elected team captain as a senior. She was the Big East Player of the Week. SU was co-Big East champion in 1996, beating the University of Connecticut. She was selected to try out for the WNBA Minnesota Lynx.
Missy was with Osram Sylvania for 19 years as a sales representative, senior sales rep and national sales manager. She was named the Rookie of the Year in 1999, Representative of the Year in 2007, and Manager of the Year in 2015. In November 2017 she was recruited to be the vice president of sales for a light bulb startup out of Boston that created the Tesla Light Bulb by Finally. This revolutionary and proprietary technology is creating a whole new category in lighting.
Missy and her husband, Jeff, live in Mendota Heights, Minnesota, with their four children. Joe is attending University of Denver on a basketball scholarship and is the leading scorer and captain. At home are Jeffrey, 11, and daughters Jaylen, 14, and Jordin, 7, each of whom are very special and very involved in a variety of athletics. Missy's hobbies are photography, mountain bike racing and triathlons.
Melanie Kulis Maher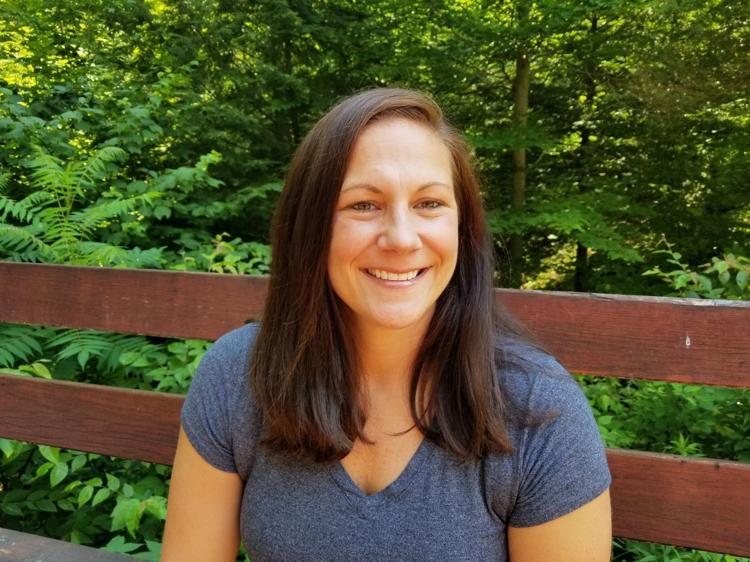 Melanie Kulis Maher, Auburn High School class 1994, played varsity soccer, volleyball and softball for the Maroons throughout her high school career. Melanie was a member of Student Government Association, National Honor Society and the high honor roll in each semester. She is the Auburn High School leader in strikeouts in a season (171) and accumulated four medals as contributing member of the Open Division Central team in the Empire State Games in 1992, 1993, 1994 and 2001.
As a three-year varsity soccer letter winner she was named to OHSL all-league honorable mention and named to second team all-league. In volleyball, Melanie was a first team OHSL all-league honoree for her junior and senior seasons, accumulating 610 digs in the 1993-94 season. The softball field is where Melanie found her niche. As a junior, she was named to second team all-league honors while leading the team in ERA and strikeouts. As a captain during her senior year, Melanie pitched the Maroons to the Section III championship game, while picking up first team all-league honors as well as being named third team all-state. She lead the team in the following categories: innings pitched (143), strikeouts (171), ERA (2.79), runs scored (27), hits (32), doubles (6), slugging percentage (.643) and batting average (.457).
Melanie went to Bucknell University (1998), earning a bachelor's degree in education, while she was a four year letter-winner as a pitcher, outfielder and DH. As a sophomore, she was second on the team in batting average (.352). In 1994 as a junior, she lead Bucknell to their first ever Patriot League softball championship. Pitching all 19 innings of the championship game, earning a 4-1 victory over Colgate, Melanie was also named the Patriot League Softball Tournament MVP, another first for Bucknell. As a senior, Melanie was named captain and earned second team All-Patriot League honors as a designated hitter and outfielder. Melanie is currently in the top 10 all time at Bucknell for career innings pitched, innings pitched and games as the starting pitcher in a season.
Melanie received her master's degree in reading from Cortland in 2003, and has been an educator since 1998, spending the last four years teaching elementary school in the Auburn Enlarged City School District. She currently resides in Auburn, with her husband, Chris and sons, Mac, 11, Ryan, 9, and Cal, 7.