Today's Legends of Auburn article is a collection of photos from Mount Carmel High School. That school had some great students and athletes. Here are four photos in no particular order: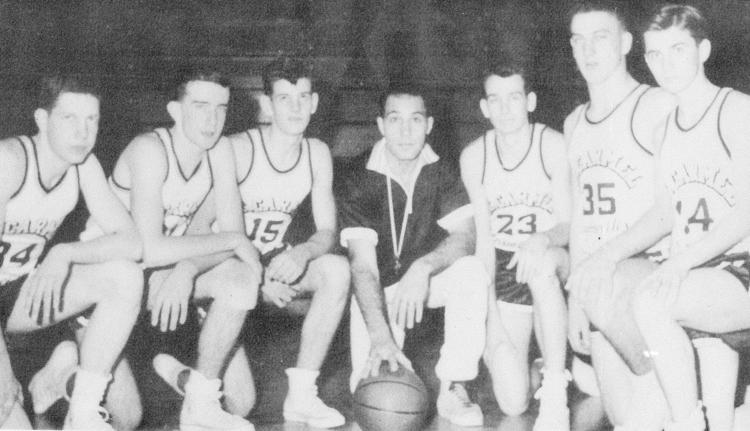 Photo No. 1, courtesy of Dave Jackson, is the 1957 varsity basketball team: From left, John Doyle, John McGee, Peter Goodelle, Coach Don Bucci, David Jackson, William Fitzpatrick, James Schmidt.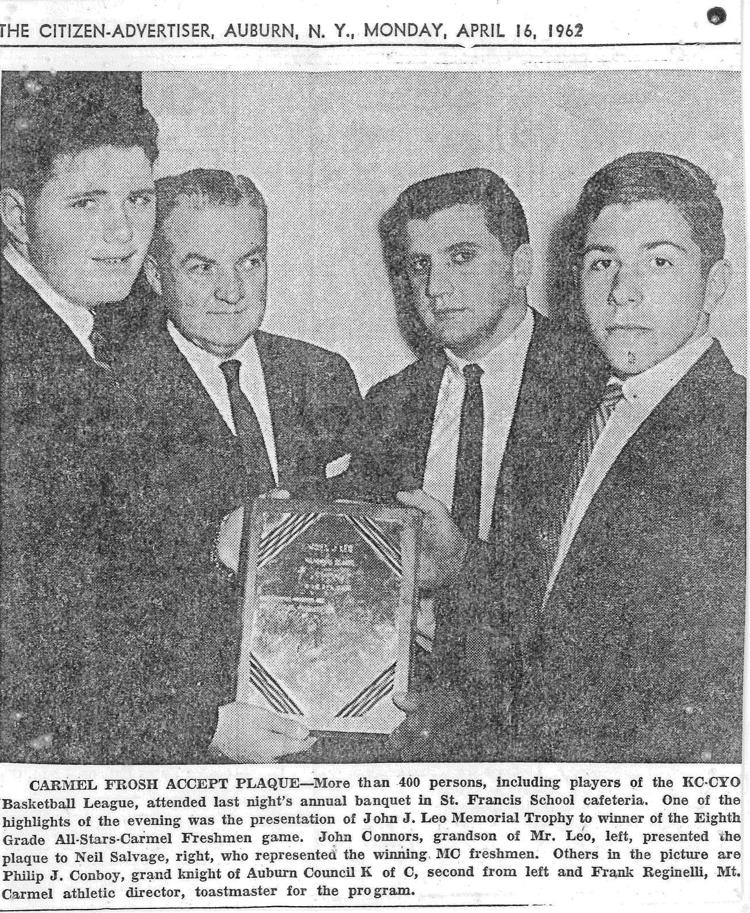 Photo No. 2, courtesy of Neil Salvage, shows, from left, John Connore, Philip J. Conboy, Frank Reginelli, Neil Salvage.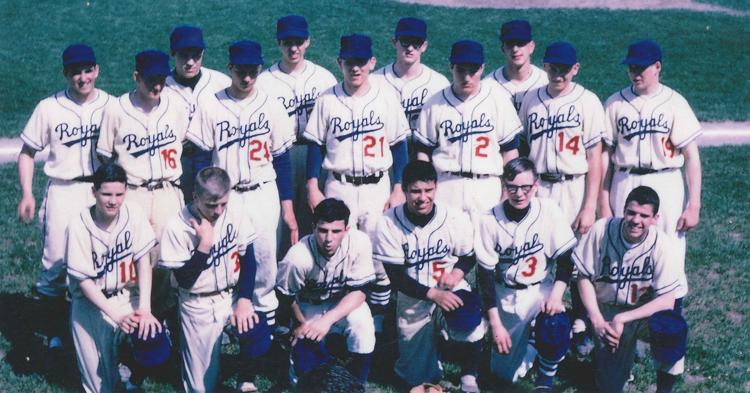 Photo No. 3, courtesy of Denny Zanowick, shows the 1965 Mount Carmel Royals baseball team: Back row from left, Gary Salvage, Tony Wrobel, unknown, Sam Trigello; second row from left, Joe Capelo, unknown,  Denny Zanowick, Mike Didio, Anatole Yarko, Bill Dolan; first row from left, unknown, Hoppy Salzer, Joe Rabuano, Jim Cotter, unknown, Dave McCarthy.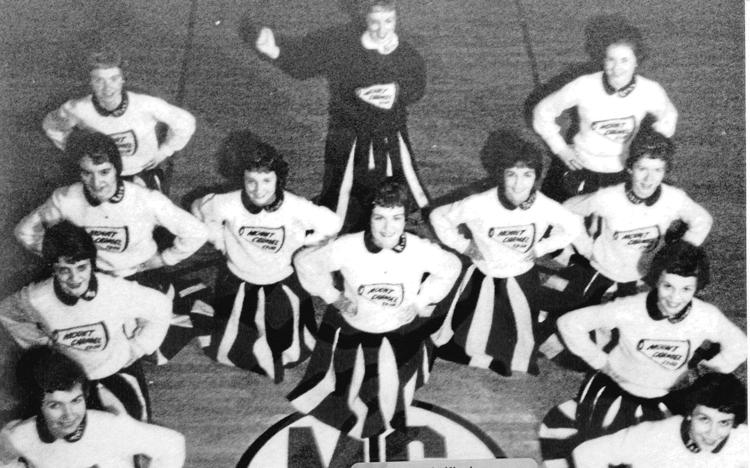 Photo No. 4, courtesy of Patty Foster Beer, shows the 1960 varsity cheerleaders: From left and bottom to top, Pat Lewczak Nolan, Mary McGee Lesch, Ruth Dugan Fitzgerald, Peffy Ganley, Lynn Anderson Gibson, Mindy O'Hora Fitzpatrick, Mary Ellen Brennan Bucknam in dark sweater, Patti DiFabio Scollan, Pat Herrling Nolan, Rosemary Oropallo Rhodes, Judy Greene, Barb Lynch Wallace. Their special coach was Mrs. Mary (Thomas) McGee, affectionately called "Mrs." Sadly, she passed away in 1983.