Today's photos share some memories from Auburn's fire, police and sheriff departments — the people who keep our community safe. You're sure to see someone you know in this bunch of photos!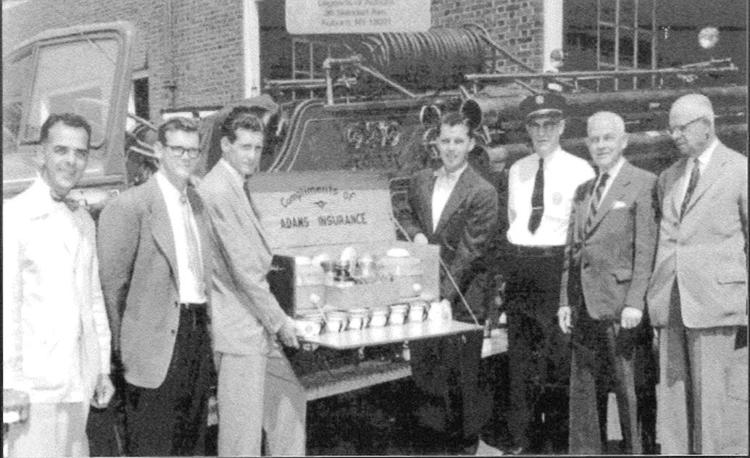 Photo No. 1 from 1955 shows a combined effort of these gentlemen to provide coffee and doughnuts for our fire department as they fought local fires. From left are Bob Hunter (Hunter's Diner), Hout Brady (Close & Brady Restaurant), Charlie Adams (Adams Insurance), Ned Backus, Fire Chief Luke Bergan, City Manager George Train and Karl Adams (Adams Insurance).
Photo No. 2 is a great image from the past of the Auburn Police Department measuring after an accident or at a crime scene. Kneeling in front on the far left and right are Charlie DeChick and Dom DeSocio. The others pictured are, from left, Joe Conboy, Bob Orman, unknown, Bob Oropallo, John Costello, Carl Festa, John Malandruccolo, Ed Burkhart, Harold Quinn, Chuck Elser, John Warobick, Walt Walawender and Beecher Flummerfelt.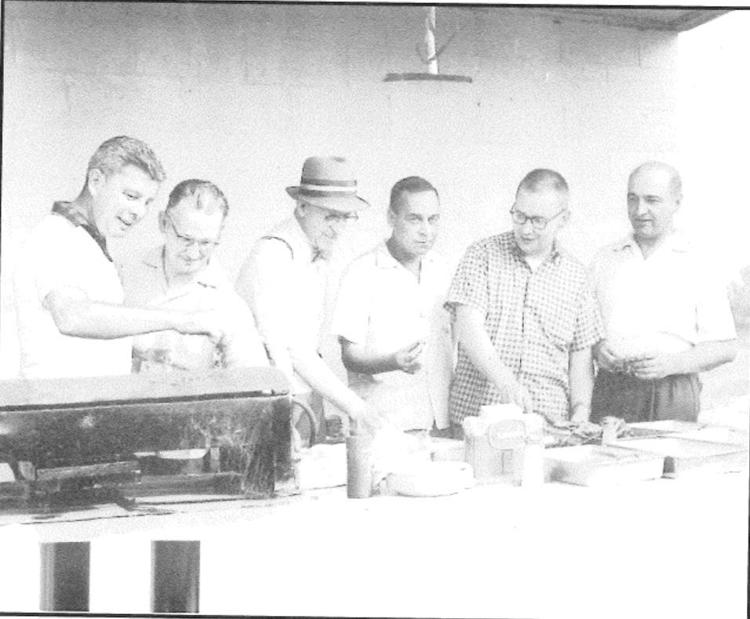 Photo No. 3 comes from a sheriff's department clam bake: From left, High Maher, Bill McLane, Sheriff Willard Wilcox, Paul O'Connor, Ray Riordan and Harry Oropallo.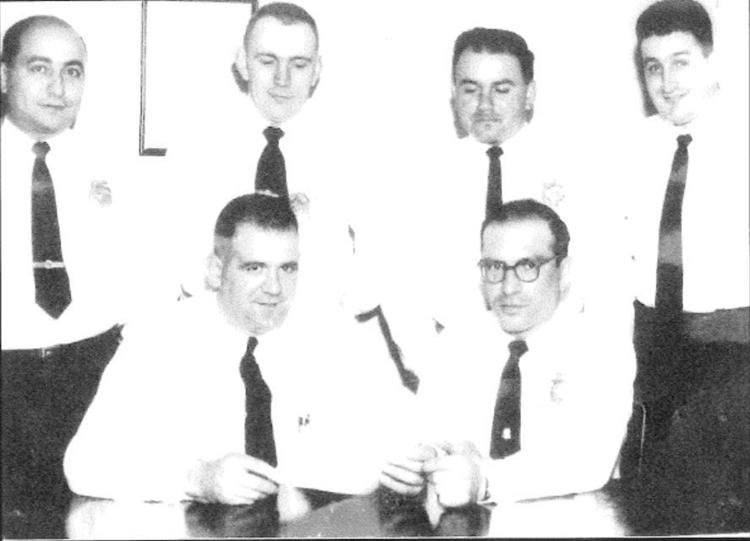 Photo No. 4 is Auburn police officers in the 1960s: Back from left, Dan DeMaio, Bob Randall, Carl Festa, Joe Fabrize; first row from left, Carl Nicandri and Sam Italiano.