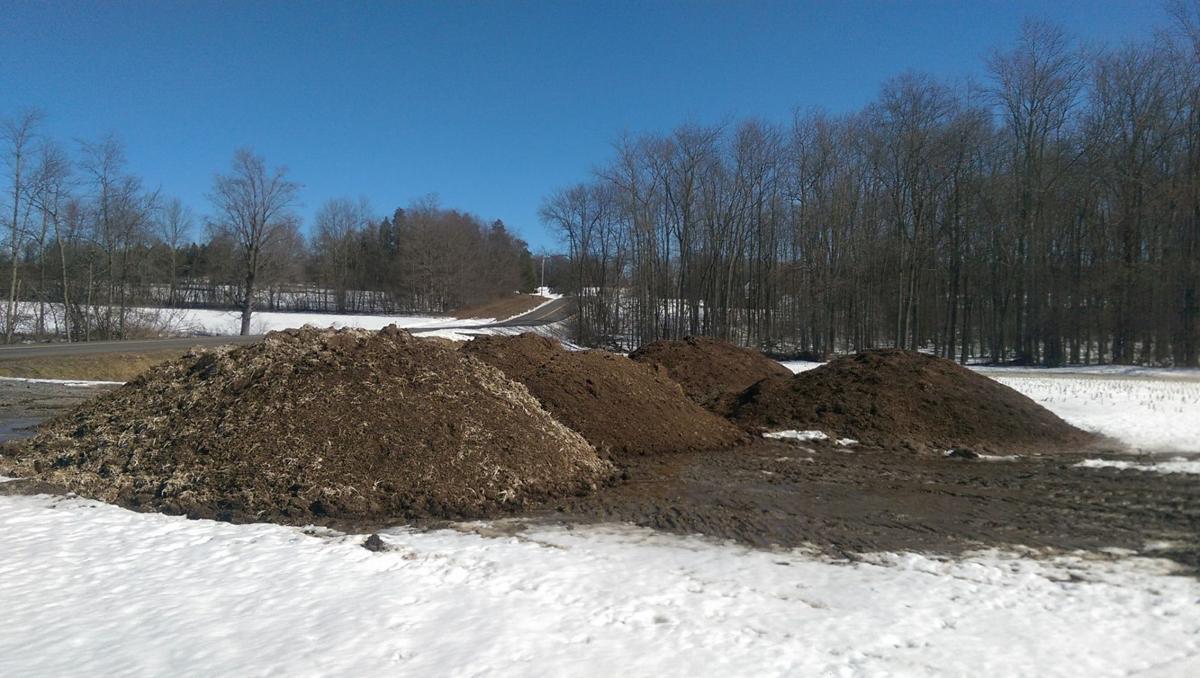 Lamar Witmer, owner of the pig farm Broadway Pork, was issued a notice of violation by the DEC on Feb. 24 for violating his comprehensive nutrient management plan. Those plans are generally for livestock farms and document best management practices for storing and disposing manure, among other things. The DEC did not issue any fines.
The DEC said the chicken manure, which Witmer imported, was not part of his plan and thus violated his Concentrated Animal Feeding Operation permit. CAFOs refer to farms that have 300 or more animals that are confined for 45 days or more each year. 
Tim Schneider, watershed inspector with the Owasco Lake Watershed Inspection Program told members of the Cayuga County Soil and Water Conservation District Board of Directors on Wednesday that the manure was stored too close to the tributary, violating the watershed's rules and regulations. It did not, however, run off into the brook, he said. The DEC also said no contaminated water made it into the brook.
The inspection program worked with Witmer to put up a silt fence diversion to keep additional water from flowing into the piles. Schneider said Witmer was "great to work with," and he had the piles removed shortly after the request was made.
In its notice of violation to Witmer, the DEC said the violation was recorded on Feb. 21 and everything had been removed by Feb. 23.
"Please ensure that all future nutrient imports to your facility are included in the facility CNMP (Comprehensive Nutrient Management Plan)," the notice said. "Additionally, the placement of manure stockpiles must be done in consultation (with) your AEM (Agricultural Environmental Management) Planner and in accordance with CAFO Permit requirements, which require a 300ft flow distance to the nearest down gradient watercourse."
The DEC also thanked Witmer for his "prompt attention to resolve the matter."  Witmer could not be reached for comment Friday afternoon.
Staff writer Gwendolyn Craig can be reached at (315) 282-2237 or gwendolyn.craig@lee.net. Follow her on Twitter @gwendolynnn1.
Get local news delivered to your inbox!
Subscribe to our Daily Headlines newsletter.