AUBURN — The town of Owasco is taking the reins on a pair of clogged culverts that run underneath Emerson Park's access road that leads to the city of Auburn's upper pumping station. 
Ed Wagner, town supervisor, said within the next two to three weeks, the town plans to drill a hole at a midpoint, and see if they can be cleaned out. The culverts have been clogged for years with sediment, debris, zebra mussels and items unknown. The culverts were installed by the U.S. Army Corps of Engineers to keep water flowing following the construction of the park pier.
Currently the culverts are about 100 feet long and 3 feet in diameter. They begin at the beach near the east side of the pump house and run underneath the lawn and out by the lake's channel.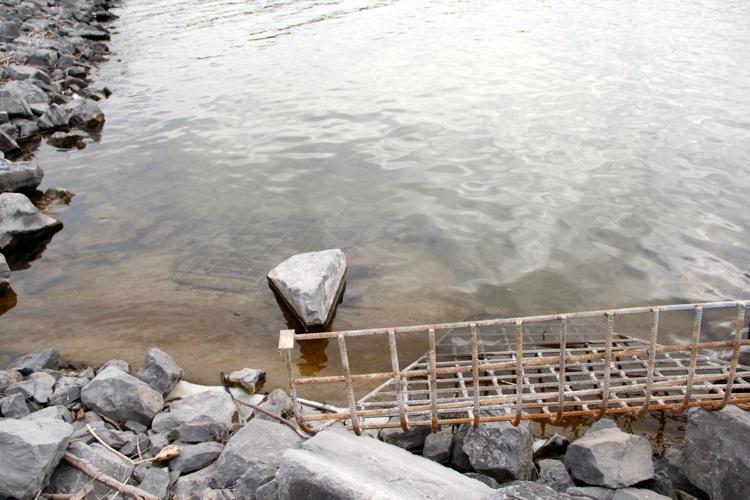 Wagner said if they are unable to clear out the culverts in halves, the plan could be to open up the entire channel, leaving just enough culvert to keep the access road to the pump station.
You have free articles remaining.
Watershed Specialist Andrew Snell with the Owasco Lake Watershed Inspection Program, said he had been working with an environmental engineering firm out of Onondaga County, Parratt and Wolf, to clear out the sluiceway. The firm was stumped after its attempt in April, finding that the clog went deeper than their 40-foot hose. The clog, too, was like compacted cement likely due to zebra mussels congregating there.
"There's just too much length, too much buried culvert for anyone to get in there and excavate," Snell said. 
The firm was working on other potential solutions to clear out the culverts, including a kind of dredge system. Snell said those experiments were unsuccessful. The firm also told Snell that were the culverts to be drained, their vacuum likely wouldn't be effective either. They think the lack of water would dry up the sediment and create a cementing effect.
Wagner said the town would get a backhoe to the park, cut open the culverts and see what's there. The town will wait until drier weather, so as not to cause excess damage to the lawn. If cleaning out the culverts once they are halved works, Wagner said it needs to be decided who will be responsible for cleaning and maintaining them.