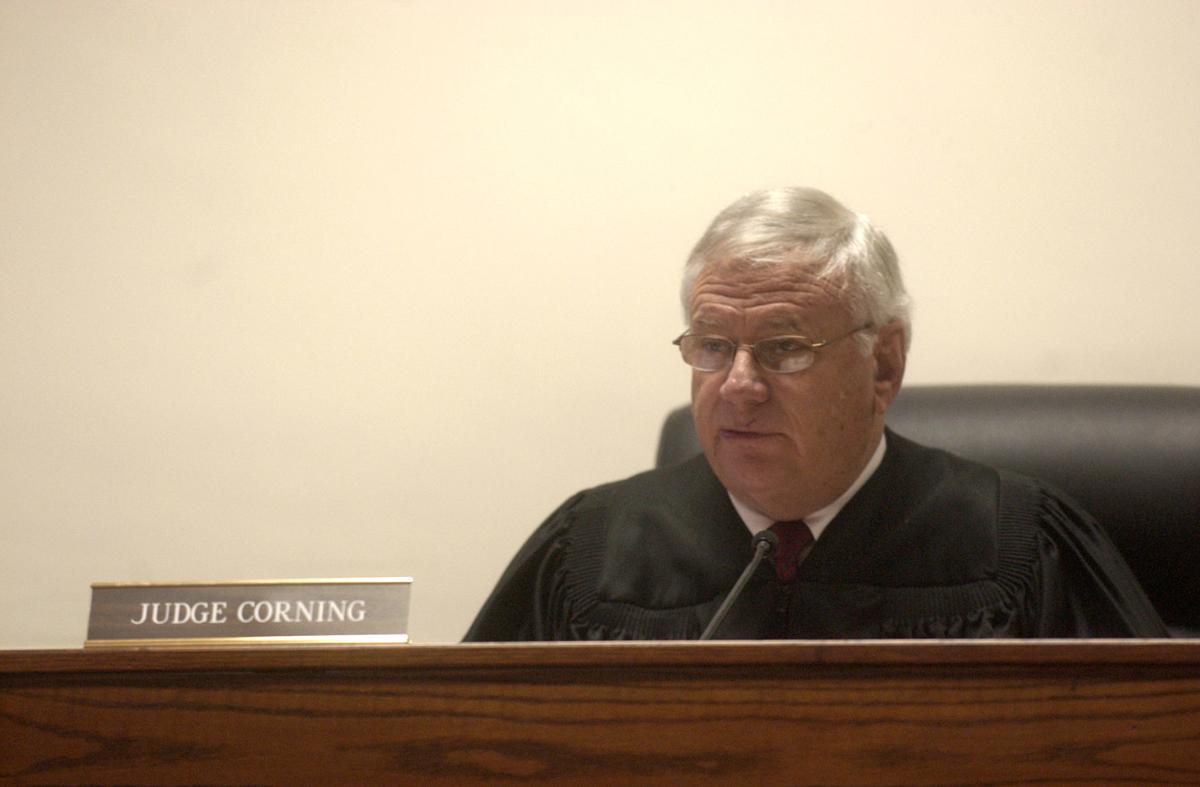 Peter E. Corning, a pillar of the Cayuga County criminal justice system as the county's top prosecutor and then as a judge, died Feb. 10 at the age of 83.
Corning was a Democrat who served as Cayuga County Court judge for 27 years, winning election for the position three times. Corning stepped down from the bench at the end of 2006 when he was 70, a requirement under the state's mandatory judicial retirement law.
Before becoming a judge, the Auburn native also spent a decade as the county's district attorney, serving from 1969 to 1979. He previously worked two years as a special agent with the Federal Bureau of Investigation, and prior to that was a Cayuga County deputy sheriff. In 1976, Corning was offered an appointment by President Jimmy Carter to be a U.S. attorney, but declined the job.
In an interview with The Citizen in his final weeks as judge, Corning reflected on the importance of being an independent decision maker on the bench, and also spoke of his belief in people.
"I think that most people are good people driven to bad things. I have faith that most people are good people," Corning said.
Cayuga County Court Judge Mark Fandrich, who was first elected to the bench in 2001, recalled Corning's impact on the criminal justice system in Cayuga County.
You have free articles remaining.
"Judge Corning was very gregarious and very outgoing," Fandrich said Friday. "He often shot from the hip, but knew the law, especially criminal law."
Fandrich noted that Corning devoted his entire career to public service, and said he benefited from working with Corning after first taking the bench himself.
The man who filled Corning's seat in 2007, Cayuga County Court Judge Thomas Leone, also recalled the support Corning gave to him after Leone won election to the seat in November 2006.
"He was more than helpful to me," Leone said Friday. "After I was elected, I came right up and sat alongside him. ... After I started, he was always available if I had a question."
Corning was an Auburn East High School graduate who excelled in the classroom and in athletics. He continued sports at Colgate University, where he lettered in lacrosse and football. Corning was inducted into the Auburn High School Athletic Hall of Fame in 2013.
According to his obituary submitted by Brew Funeral Home, Corning passed away at an assisted living facility in Toccoa, Georgia, the same city where his son John lives. He was predeceased by two other sons, Peter S. and David W. Corning. A memorial service will be held in the spring, the funeral home said.