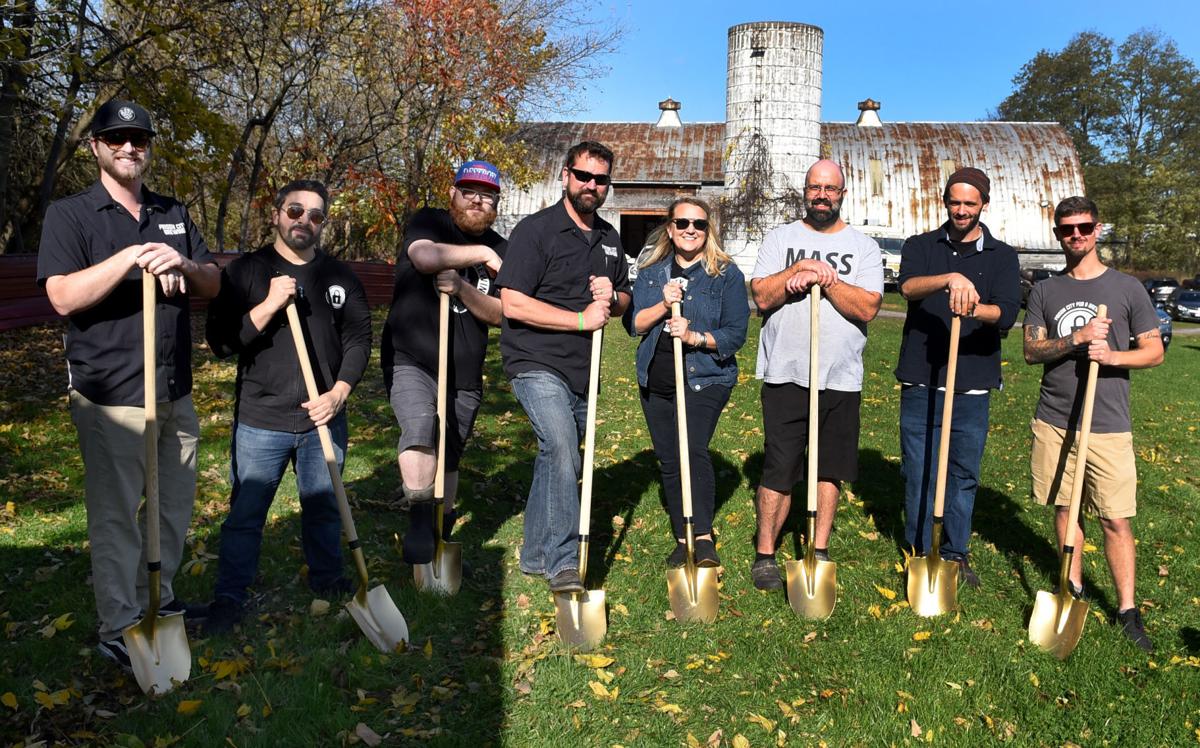 The dark side of the Force has led an Auburn brewery to another top-10 showing in a national blind tasting. 
Prison City Pub & Brewery's Sad Devotion to Ancient Religion, a schwarzbier, placed No. 8 in a tasting of 68 dark lagers published Monday by Paste Magazine.
Named after a line from "Star Wars: A New Hope," the beer is 5.2% alcohol by volume and currently on tap at the State Street brewpub.
Paste writer Jim Vorel called the beer "among the most purely flavorful (and roasty) in the entire field."
"This beer feels huge, much bigger than it actually is, with a slight dark fruitiness that adds a subtly vinous character to a lager that is otherwise very intensely roasty, with massive coffee and dark chocolate notes," he said. "This schwarzbier is perhaps the most 'dark chocolate bar' representative of the tasting, and it's damn tasty for it. A very substantial entry that sticks to your ribs, as it were."
Thursday will mark five years since Prison City Pub & Brewery opened its doors in downto…
The schwarzbier is the latest of several Prison City beers to be recognized by Paste Magazine.
The Atlanta-based publication ranked the Auburn brewpub's Mass Riot New England India pale ale No. 1 in a blind tasting of 247 American IPAs in August 2016, raising Prison City's national profile significantly. Mass Riot placed No. 6 out of 324 American IPAs two years later. And Prison City's Illusion of Knowledge placed No. 7 out of 151 pale ales in an April 2018 tasting.
Joining Prison City in the top 30 of Paste's dark lagers tasting were fellow upstate New York breweries Swiftwater Brewing Co., of Rochester (May the Schwarzbier, at No. 16) and Woodland Farm Brewery, of Utica (Remsen Social Club, at No. 11). Brooklyn's Grimm Artisanal Ales and Threes Brewing rounded out the state's representation at Nos. 26 and 30, respectively.
The No. 1 dark lager was Scorch the Earth by Good Word Brewing, of Duluth, Georgia. 
Sad Devotion to Ancient Religion is one of several Prison City staples likely to see increased production at the brewery's 251 North St. expansion. Titled Prison City Farmhouse, the new facility is expected to raise production of brewer Ben Maeso's beers from about 1,000 barrels a year to 10,000. Work is ongoing at the facility, which is slated to open in August.
The top-10 showing in dark lagers could be especially gratifying to Maeso. In a December interview with The Citizen, the brewer said he wished there was more appreciation for the style. 
"Generally, when people think about lagers, they're thinking about pale-colored, pilsner malt-based beers," he said. "I think people really should appreciate different styles of lagers."
Get local news delivered to your inbox!
Subscribe to our Daily Headlines newsletter.