Three Bassmaster Elite Series anglers had equipment stolen hours before the start of a tournament on Cayuga Lake Thursday morning. 
Chris Zaldain, a two-time winner on the Elite Series, posted on social media about the thefts. He wrote that he and two other anglers — Ed Loughran III and Caleb Sumrall — had rods and reels stolen from their boats, which were parked at their rental house in Aurora.  
After the first day of competition, Zaldain provided more details about what was stolen. 
"I opened up my rod box and my whole top layer — my starting lineup of Megabass rods and Shimano reels, $1,000 combos — were just gone," Zaldain said in comments provided by B.A.S.S. 
In his Instagram post, Zaldain wrote that Loughran had Shimano rods and reels stolen from his boat and Sumrall was missing Kistler rods and Daiwa reels. 
Cayuga County Sheriff Brian Schenck told The Citizen that a report was filed, but because the anglers had to compete early in the day authorities weren't able to speak with them until after the weigh-ins. 
As of Thursday night, it's unknown if the sheriff's office or the New York State Police are investigating the thefts. 
You have free articles remaining.
Register for more free articles
Stay logged in to skip the surveys
While Zaldain said his day "started out really bad," the theft of his rods and reels didn't affect his performance on the water. He caught five bass that weighed 24 pounds, 5 ounces. He leads after the first round of the tournament.
"I decided to salvage what I had, re-tie a few things and just stick to what I knew," he said. 
Sumrall is 28th after catching five bass weighing 17 pounds, 5 ounces in the first round. Loughran is 39th after he caught five bass weighing 16 pounds, 1 ounce. 
The Elite Series tournament resumes Friday and runs through Sunday. 
This is the third time Cayuga Lake has been a stop on the Elite Series circuit. The village of Union Springs hosted tournaments in 2014 and 2016. 
Bassmaster Elite Series 2.JPG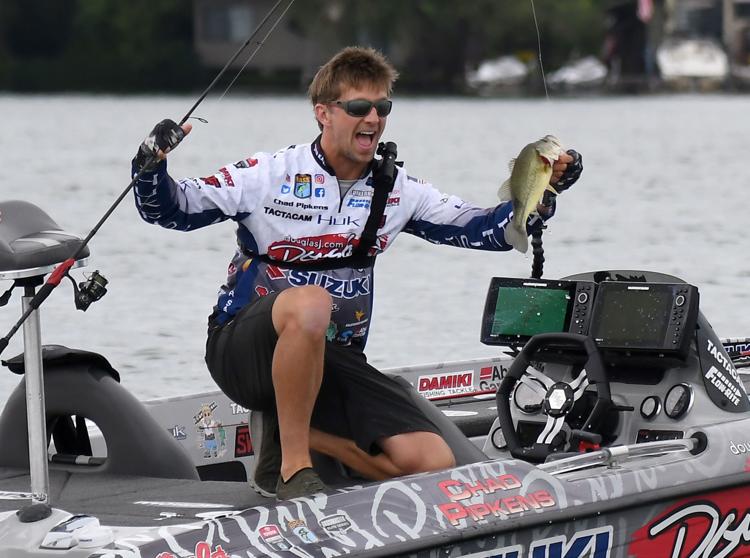 Bassmaster Elite Series 1.JPG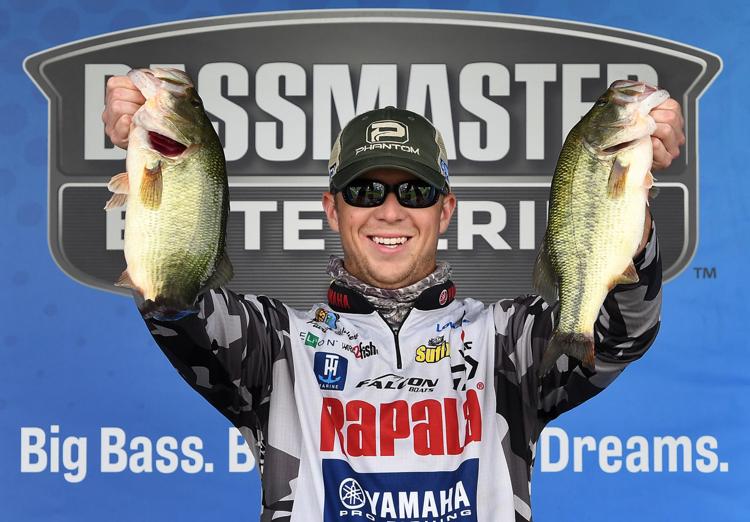 Bassmaster Elite Series 3.JPG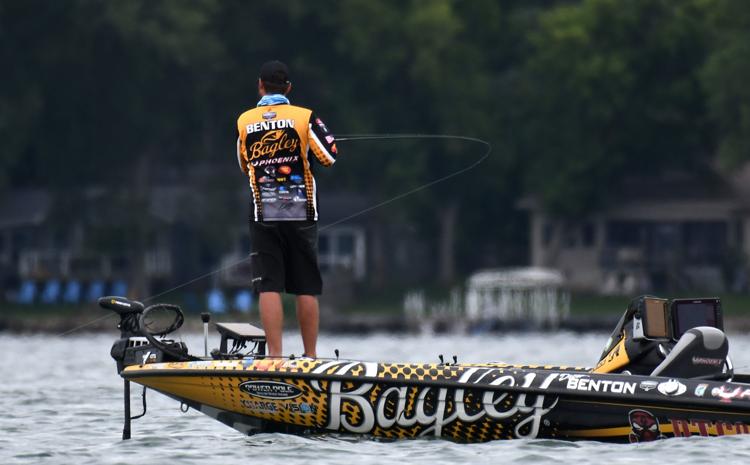 Bassmaster Elite Series 4.JPG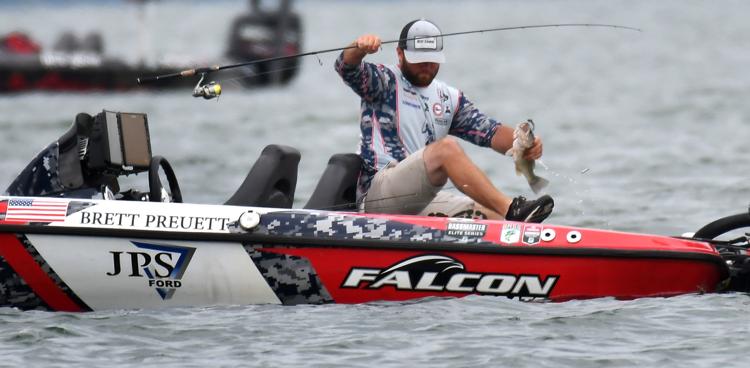 Bassmaster Elite Series 5.JPG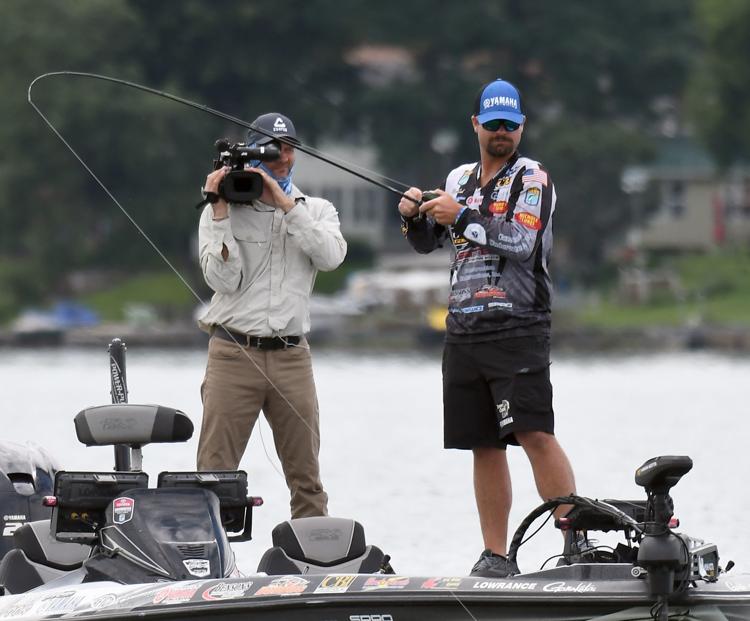 Bassmaster Elite Series 6.JPG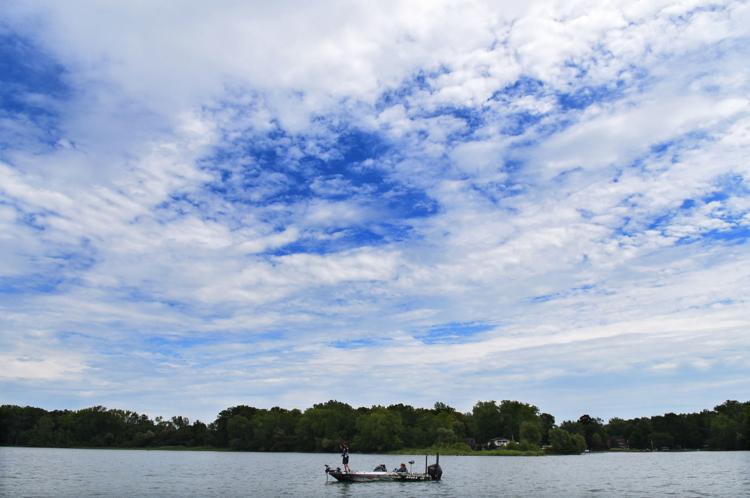 Bassmaster Elite Series 7.JPG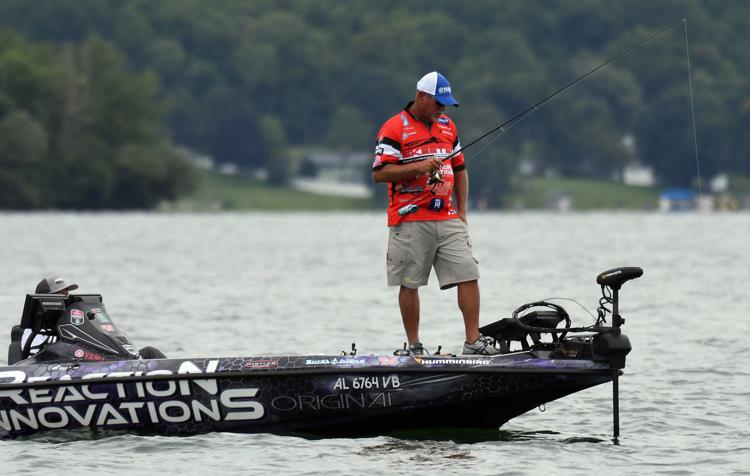 Bassmaster Elite Series 8.JPG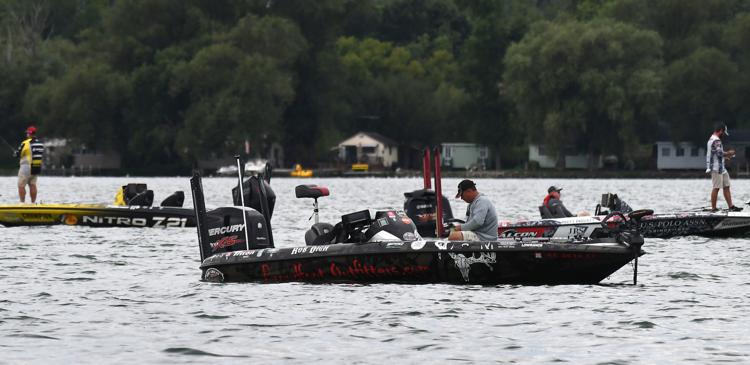 Bassmaster Elite Series 9.JPG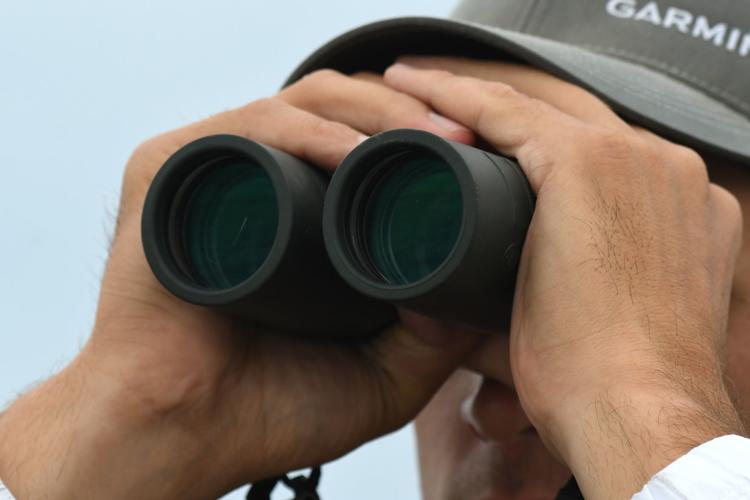 Bassmaster Elite Series 10.JPG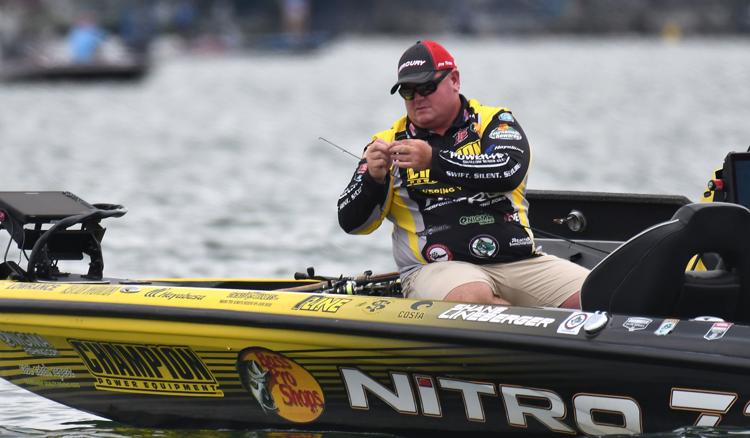 Bassmaster Elite Series 11.JPG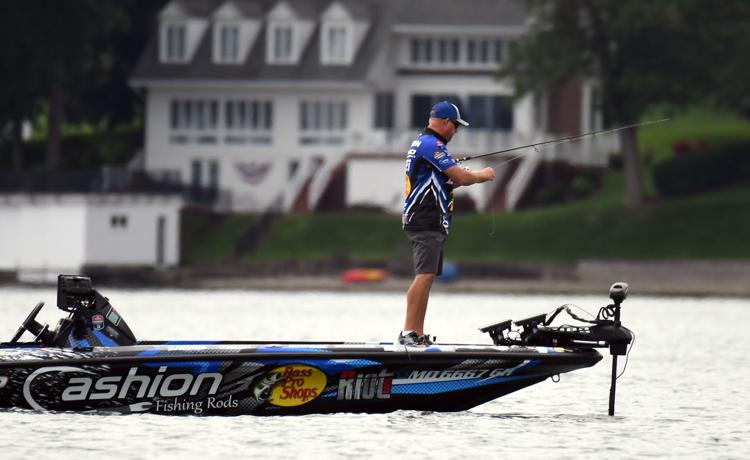 Bassmaster Elite Series 12.JPG

Bassmaster Elite Series 13.JPG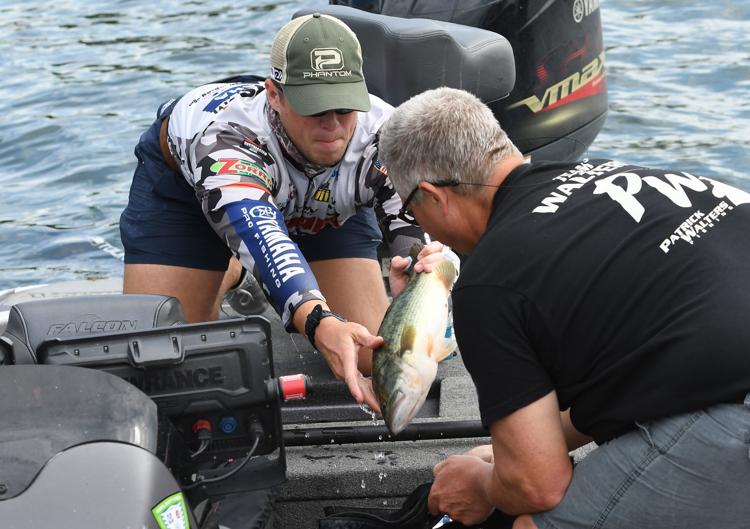 Bassmaster Elite Series 14.JPG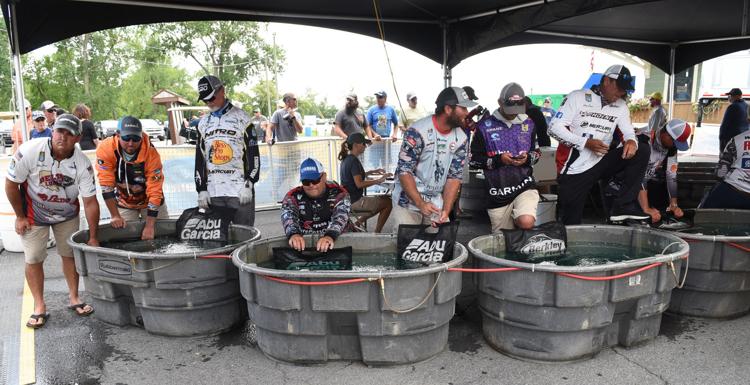 Bassmaster Elite Series 15.JPG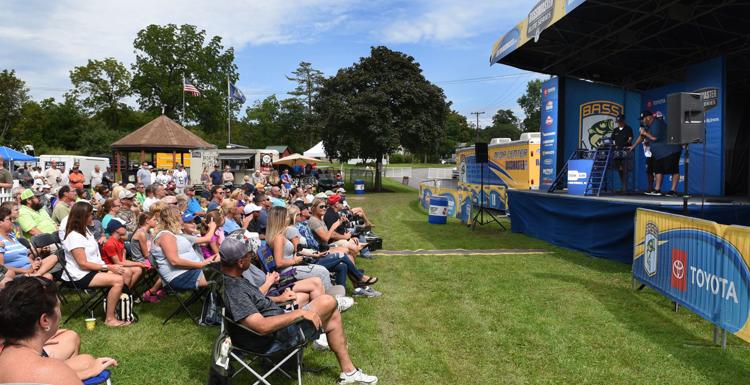 Bassmaster Elite Series 16.JPG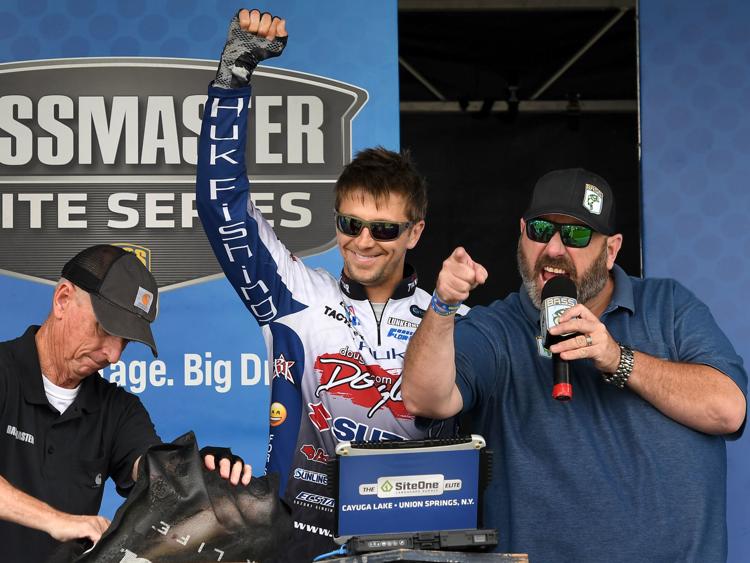 Bassmaster Elite Series 17.JPG