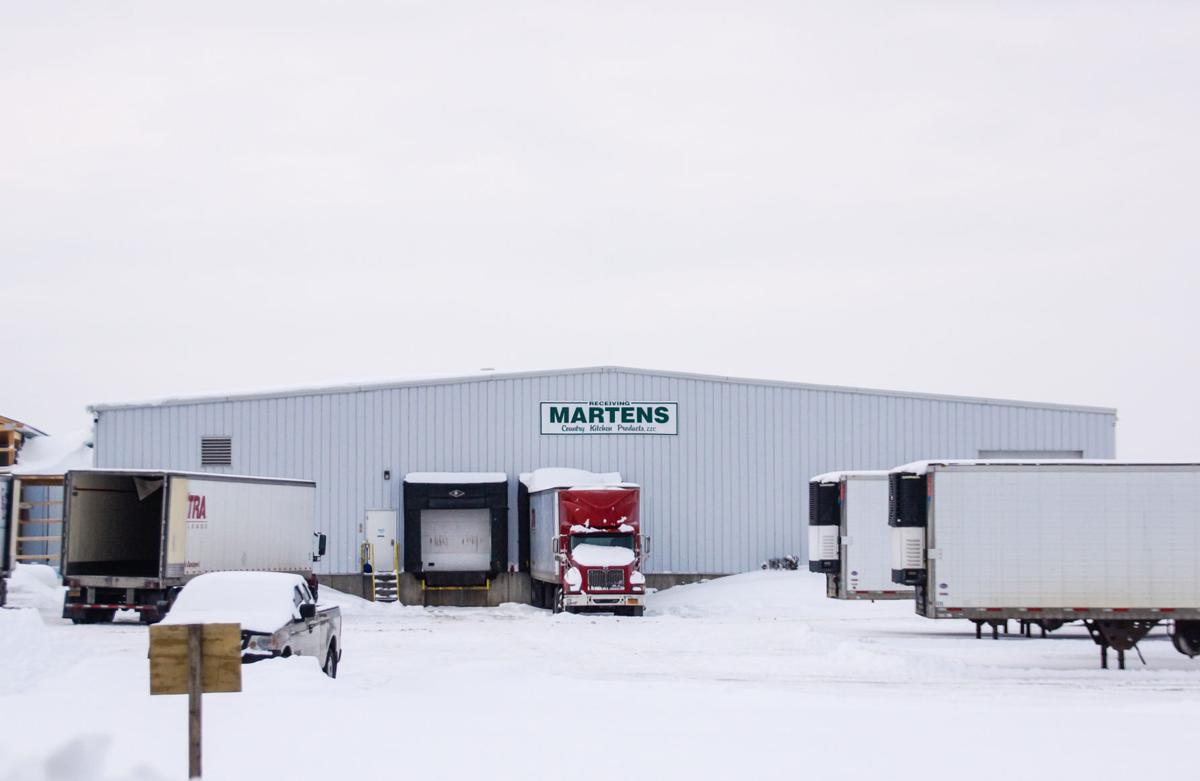 Martens Cos., parent organization to the four-generation family-owned Martens Farms in Mentz, was awarded over $1 million by the state for a project that will add 100 new jobs to Cayuga County.
Martens has been growing potatoes in central New York for over 90 years, according to the company website, and its next project will be creating a 150,000-square-foot commercial food processing, packaging and distribution center that will focus primarily on health conscious foods. The project also includes purchasing land and constructing and equipping the new facility.
The project was awarded a total of $1.18 million from two programs under the Empire State Development Corp. The grants are part of the recently announced Regional Economic Development Council program awards. A $240,000 tax credit was awarded under the Excelsior Jobs Program, and a $940,000 grant was awarded from the ESD Grant Fund.
These types of grants are awarded to industries and economic development projects intending to create or retain jobs, make significant capital investments, and increase business or economic activity in a region, according to ESD.
Including the grants, Martens' total investment into the project is approximately $4.7 million, ESD said.
The project is expected to have a positive impact on Cayuga County, said Tracy Verrier, the executive director of the Cayuga Economic Development Agency and a member of the Central New York Regional Economic Development Council.
"(Agriculture) is an important industry to be supported in the county and community," Verrier said.
Martens Cos., which declined to comment for this story about its project, packages potatoes year-round under its own Old Erie label, as well as through other private labels for customers serving the Northeast market, according to the company website. For example, Martens is a licensed shipper, packer and re-distributor of Idaho Potatoes.
Martens' website also states that "Martens Country Kitchen," established in 2001, directly supplies food service industries with potatoes pre-cut in popular varieties such as french fries, shredded, diced, etc. The same service is offered for onions, carrots, cabbage, zucchini, celery, peppers, and mushrooms, which are all also processed in the facility.
The impact of Martens' new jobs and expansion of its market will have a ripple effect, officials said.
The project will allow local products to be sold in additional markets, expand their reach and multiplying the money that ultimately comes back to the county, Verrier explained. Even on a state level, she believes the state will see a return on the investment in payroll and jobs.
The unemployment rate in the county (5.0 percent for December 2017) is in "pretty great shape", Verrier said, but with the addition of these jobs there may be people in the county who are underemployed, or perhaps are looking for a better job and have the specific skillset Martens is looking for.
Included in the new positions will be a handful of management positions, but the jobs will primarily be trade focused, dealing with packaging and production, Verrier said.
"This will be a good opportunity to get more people back in the workforce.
"We don't have a ton of employers who have 100 employees and to add another 100 is a big deal, a big impact," Verrier said.
Martens is effectively doubling its workforce by also retaining 100 jobs. The creation of jobs could mean more residents for the county, Verrier said, and it is expected that the retail services in the county will grow as a result. "Workers will eat lunch here, maybe shop here, and those dollars get reinvested into our community."
Martens is planning to complete the construction of the new facility by the end of 2018, Verrier said, and all the hiring will take place over the next one or two years.
"We're happy to help out in any way that we can because they're really contributing to the economic atmosphere," Verrier said.
Staff Writer Megan Ehrhart can be reached at 315-282-2244 or megan.ehrhart@lee.net or on Twitter @MeganEhrhart.