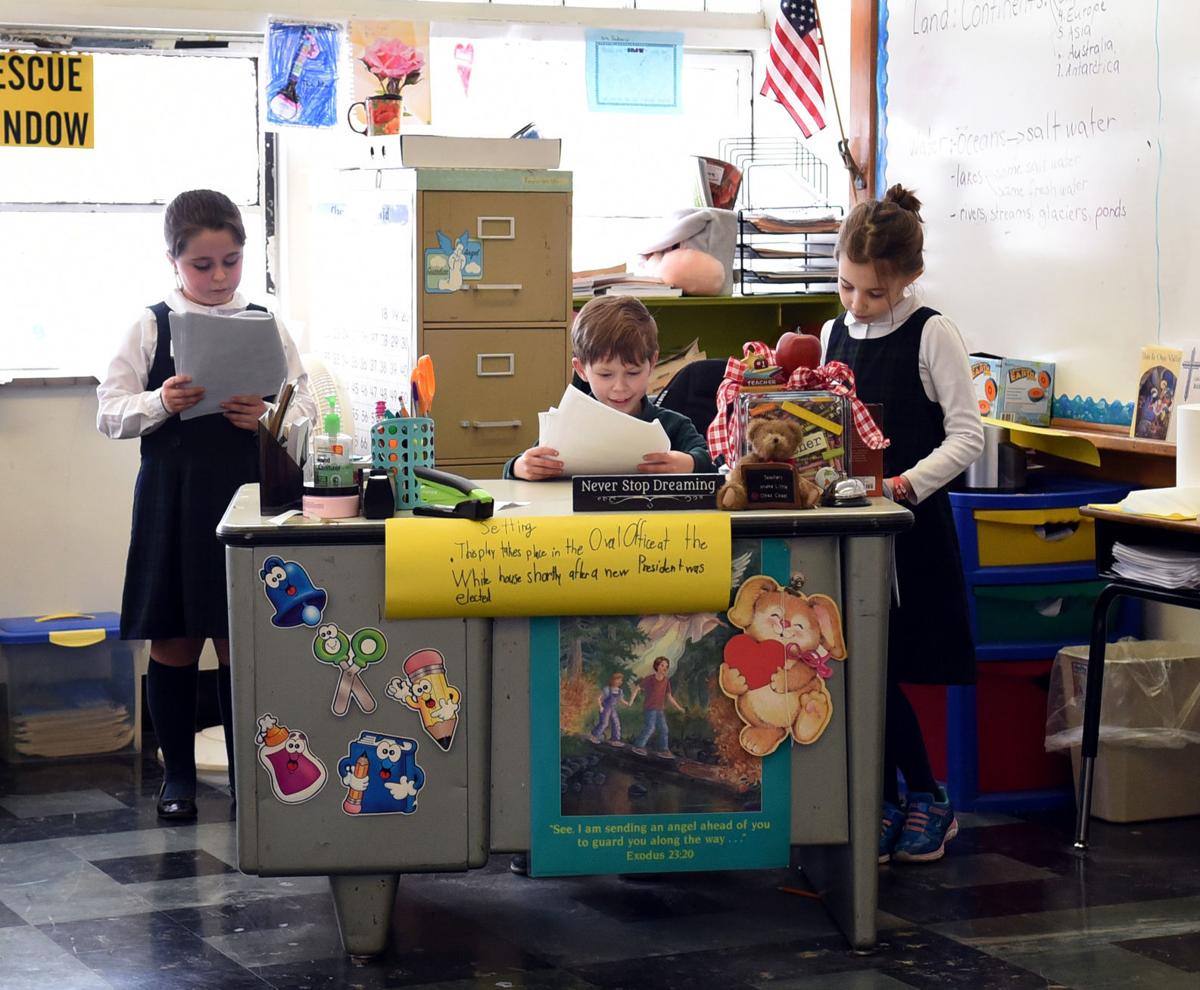 The Catholic Diocese of Rochester announced in November that St. Joseph will close in June 2020 due to declining enrollment and financial issues. 
The Committee for the Continuation of Catholic Education, a group which intends to open a Catholic-based pre-K to fifth-grade facility in September 2020, emailed St. Joseph parents to announce the intended facility after the upcoming closure was made public.
At a meeting for community members to discuss suggestions and identify initial needs for the school, the committee announced the school's name: The St. Albert the Great Academy.
Committee member Erin Burroughs said the school's namesake was a bishop and philosopher who is the patron saint of natural scientists and taught the influential theologian and priest St. Thomas Aquinas.
You have free articles remaining.
"He kind of represents the type of teacher that we want to attract, the type of academics that we want to have our students have, the type of students that we want to produce from the school," she said.
People who attended the meeting were given a survey, which asked specific questions and had areas for people to ask questions or give suggestions. Burroughs said she was impressed by attendees' interest and ideas, adding that the the committee talked about the school's goals of academic excellence, socialization for students and a strong Catholic foundation. The group fielded questions about the involvement of Tyburn Academy, the Catholic-based school that teaches students in sixth through 12th grade, with the planned school, she noted.
"Tyburn is supporting the new school, they're in favor of the new school and would like to work together, so the nature of 'What does that mean?' is still in discussion at this time," Burroughs said.
The committee is considering the St. Hyacinth's School building on Pulaski Street, next to St. Hyacinth's Polish Catholic Church, Burroughs said, but is is eyeing different options. She said the location came up briefly during the discussions.
She said she is thrilled by the attention the committee and its goals have received from the community.
"We had many people raising their hands, asking excellent questions and it was an active discussion from both the committee members as well as from people coming to listen," Burroughs said.
Staff writer Kelly Rocheleau can be reached at (315) 282-2243 or kelly.rocheleau@lee.net. Follow him on Twitter @KellyRocheleau.