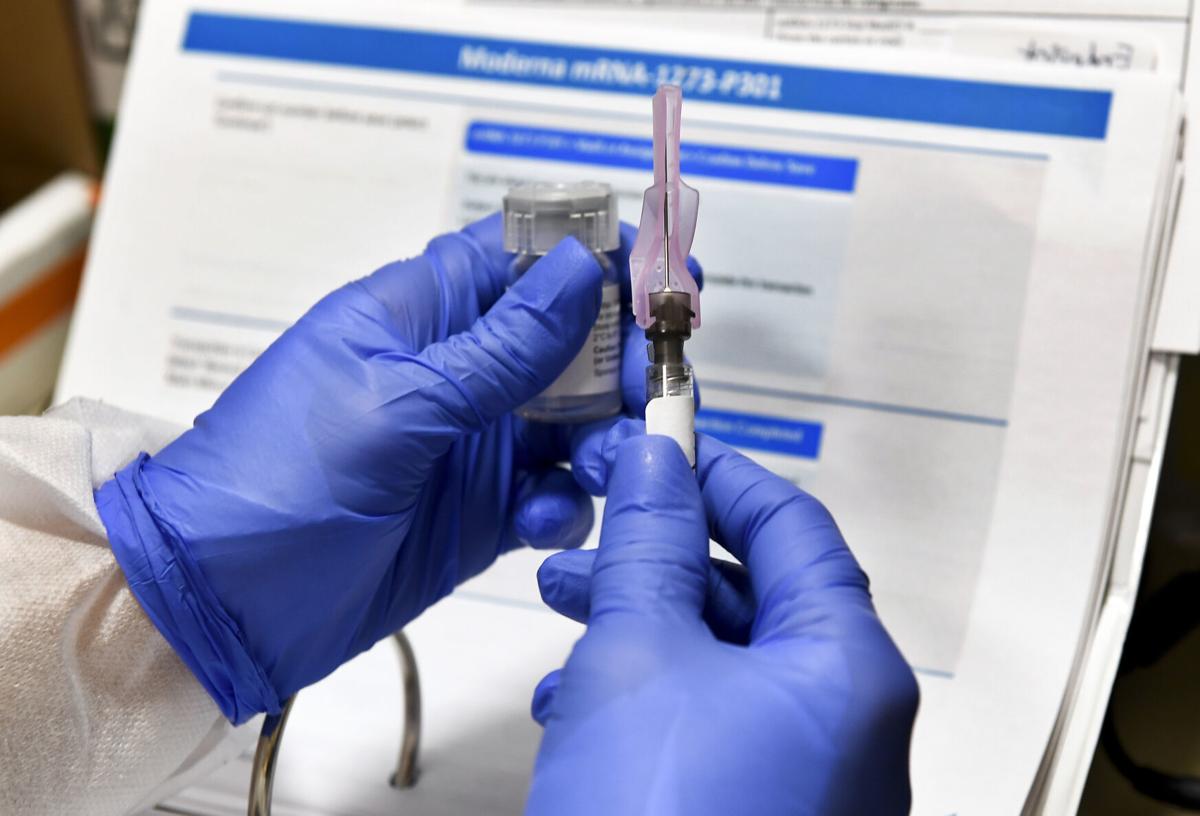 When Amber Muhlnickel saw that Upstate University Hospital was looking for participants in a COVID-19 vaccine trial, she thought of her grandfather.
Franklin Hallinan was recovering from a stroke in Austin, Texas, as the pandemic began in March. He then caught COVID-19 at his nursing home. After a few months in intensive care he was free of the virus, but not its effects: Staff told Muhlnickel's family that there was "no coming back" from the damage it did to his heart, lungs and other organs. Hallinan passed away Oct. 5 at the age of 74.
It was while her grandfather was hospitalized that Muhlnickel, who lives in Auburn, decided she wanted to do anything within her power to help during the pandemic.
"I thought that if there's anything I can do to add anything to this whole situation, I wanted to do that," she told The Citizen on Thursday. "Then Upstate announced that they were looking for people."
The Syracuse hospital was looking for participants in the third phase of trials for Pfizer and BioNTech's COVID-19 vaccine, which the companies said last month is 95% effective. Muhlnickel applied without hesitation. Another source of motivation was her 10-year-old son, who has asthma and autism. If she was vaccinated, she thought, it would make him and his three siblings that much safer.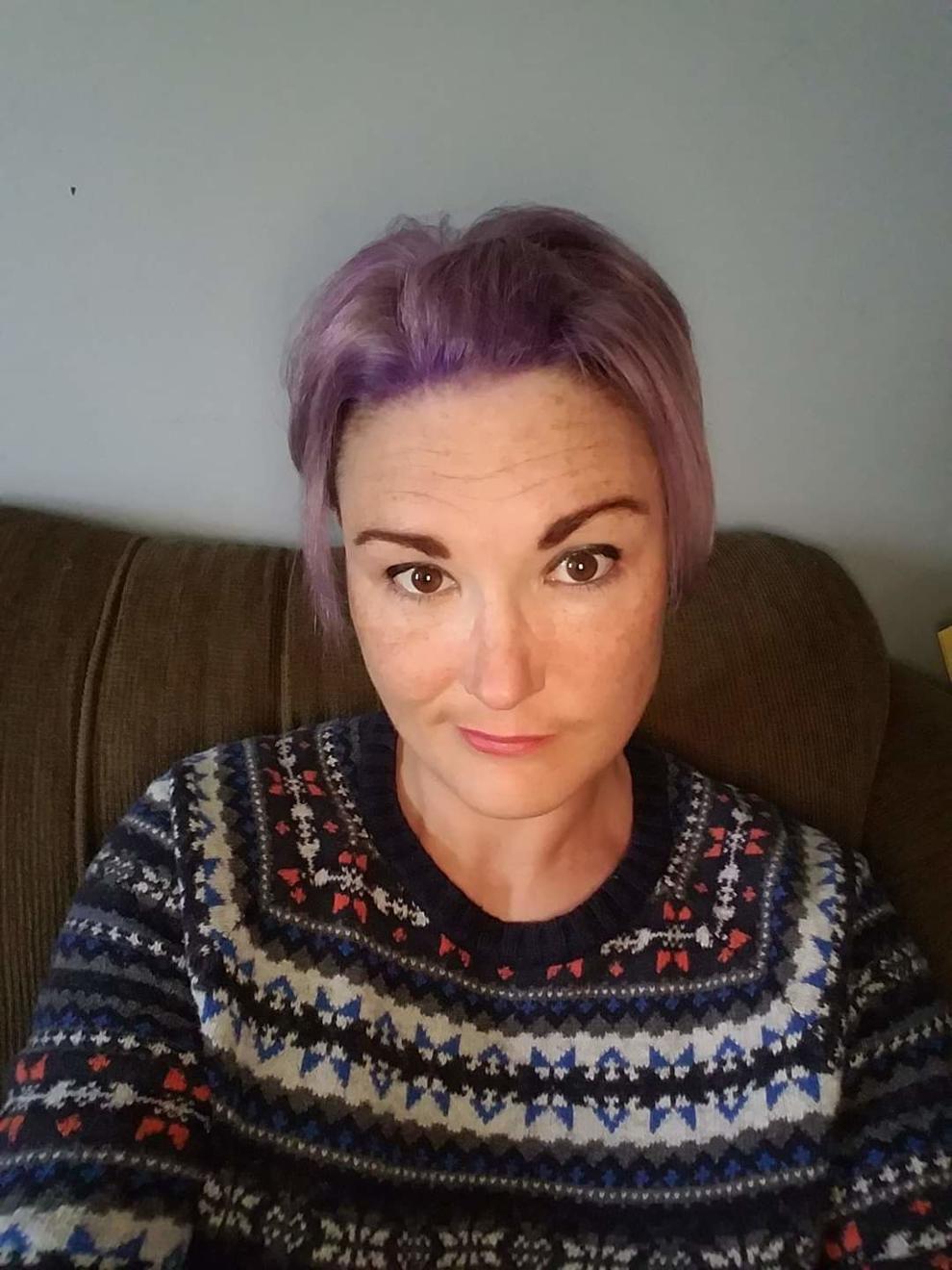 Muhlnickel was accepted into the two-year trial. It offered "not much" compensation, she said, and required her to sign a waiver saying she couldn't hold Upstate or the companies responsible for any medical issues that resulted. Pfizer also discouraged attempting pregnancy during the trial due to the possibility of birth defects. That wasn't an issue for Muhlnickel, as she had a hysterectomy. 
Her first appointment at the hospital took place in July. After a brief review of her medical history and readings of her vital signs, she was nasally swabbed for COVID-19 and had blood drawn for a rapid antibody test. Because both tests were negative — anyone who had the virus or signs of it was ineligible for the trial — she then received her first injection.
The trial is double-blind, so Muhlnickel still doesn't know for sure whether she received the vaccine or a saline placebo. But what happened when she got home led her to believe it was the vaccine.
"My arm felt like dead weight. It hurt bad. Like someone had stabbed me with a knife," she said, noting that she had rarely before felt side effects from flu and other shots.
After about 12 hours, however, the pain was gone. Muhlnickel said that was her only reaction to the first injection.
As instructed by Pfizer, she then began a weekly diary where she describes how she's feeling. The company has been "very open and honest" in its communications with her, she said.
Muhlnickel also started sharing her experiences with the trial on Facebook. There, she's seen firsthand the skepticism some people have toward COVID-19 and its vaccines. She's been called a "virus shedding sheep," she said, even though she's explained that the vaccine does not contain the virus itself, but harmless protein components of it. Others have told her they can't believe she's still alive.
Discouraging as some of the comments have been, Muhlnickel keeps the dialogue going in hopes of educating the people who post them.
COVID-19 is real. And though it doesn't need to be feared, it does need to be respected.
"I wish people would do more scientific research and less YouTube research," she said. "I didn't get a microchip. My DNA has not been changed."
In August, a month after her first injection, Muhlnickel returned to Upstate for her second. This time, her reaction was worse: aches, chills and exhaustion, plus the same arm pain. She never developed a fever, as Pfizer asked her to call her doctor if her temperature rose above 99.9 degrees. But she "felt like crap" for about 24 hours, she said. The next day, once again, she was back to normal.
That's also been the experience of the people Muhlnickel has met in a Facebook group for trial participants. They helped her deduce that a case of shingles she developed for a few days was not due to the injections, she said, but the stress of her grandfather dying. Her ex-husband, Thomas DeFurio, participated in the trial as well and only endured a mild fever in addition to the same aches and pains. 
Muhlnickel returned to Upstate in September for the same routine of vitals and COVID-19 tests, but no injection, as the trial only consisted of two. Her next appointment is in January.
Pfizer told her to continue wearing a mask and socially distancing when appropriate, Muhlnickel said, in case she didn't receive the vaccine. And though she's done that, she's also felt emboldened by her participation in the trial. That's why she recently began volunteering with the Auburn Hunger Task Force, serving as many as 100 people a day at its soup kitchen twice a week.
Muhnickel has the time because she's staying home, on call in case her 10-year-old son or other children need her. But she hopes by next fall they'll be vaccinated — just like she believes she's been.
"I openly talk about this because I want people to understand that real people are doing this," she said. "The only thing I can do is put my own experience on the line."
Thirty days and more than 400 COVID-19 cases later, November wasn't a month to remember for Cayuga County.