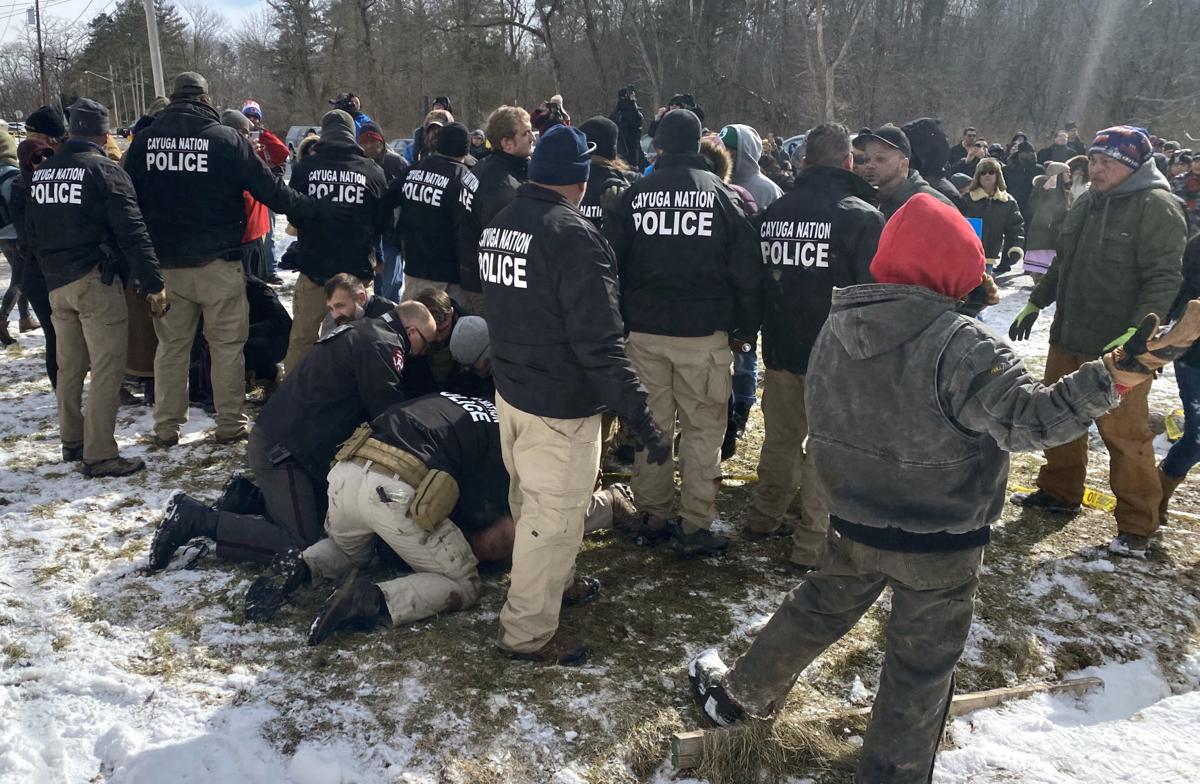 The Seneca Falls Police Department is continuing its investigations of criminal complaints filed in connection with the violent Feb. 29 clashes on Cayuga Indian Nation property.
The department, which is leading the investigations and working with the Seneca County Sheriff's Office and the New York State Police, is continuing to gather information on the incident and hopes to be able to make decisions about how to proceed next week, Seneca Falls Police Chief Stuart Peenstra said Wednesday.
The department previously said it is investigating dueling criminal complaints filed by both the Cayuga Nation Police Department and the Seneca County man the the nation police temporarily detained that day. Subsequent to that, one additional criminal complaint has been filed by a person, a complaint related to force used by the Cayuga Nation officers, Peenstra said.
The police chief said he is expecting to receive video from the nation police on Friday. Officers have also been collecting and reviewing materials that have been posted on social media, and he welcomes anyone with additional video to contact the police department.
"We're trying our best to get every bit of video evidence that we possibly can," he said.
Violent clashes broke out Feb. 29 following a press conference in Seneca Falls held by the Cayuga Nation chiefs of the Haudenosaunee Confederacy near the site where the nation police department a week earlier seized buildings and later had them demolished. Shortly after the press conference ended, some of the chiefs' supporters walked onto the property and were confronted by nation officers, and fighting broke out.
The Cayuga Nation Council, led by federal representative Clint Halftown, later said it charged three members of other Haudenosaunee tribes with violations of nation law.
Peenstra said the investigation has the potential to wrap up next week. After all of the evidence has been gathered and analyzed, police will consult with Seneca County District Attorney District Attorney Mark Sinkiewicz to make a decision about how to move forward.