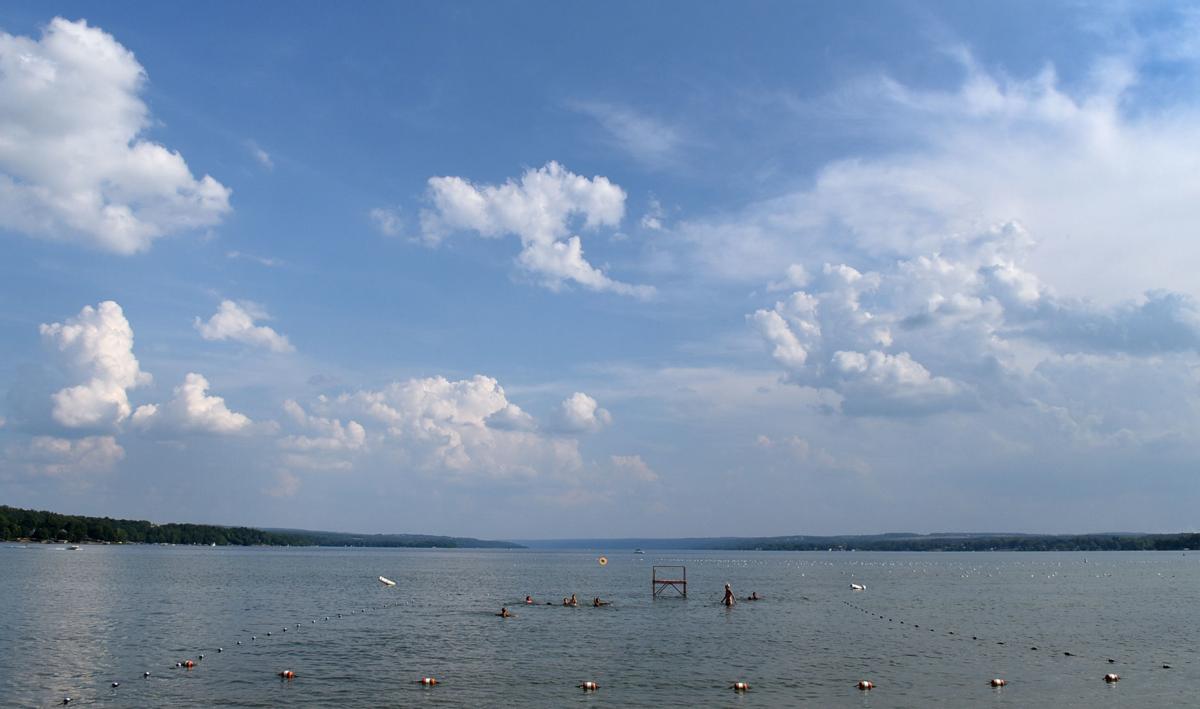 Five utilities that provide public drinking water sourced from Owasco Lake are in violation of the federal standard for a contaminant that's a byproduct of the treatment process.
Drinking water customers in the East Brutus Water District, Fleming Consolidated Water District, Springport No. 2/Fleming No. 6 Water District, Montezuma Water District and Aurelius Water District No. 3 have been notified in letters in recent weeks that their water supply exceeded an annual average of 80 parts per billion for trihalomethanes.
The state Department of Health requires notices be sent to customers about the violation, but according to the information provided by public health officials, there is not a need to avoid using the water or take any actions before drinking it, such as boiling.
Studies have suggested that long-term exposure, 20 to 30 years, to elevated levels of trihalomethanes may increase risk for some types of cancer, and also may increase birth defect risks for women who drink the water during pregnancy. But officials also stressed that studies done so far have not been conclusive.
Eileen O'Connor, director of the environmental health division of the Cayuga County Health Department, said the public notices are not meant to alarm people.
"We're not telling people to stop drinking the water," she said.
The affected water systems have all taken steps that should help reduce trihalomethane levels, such as increasing water main flushing and changing chlorination practices.
System test results are taken quarterly, and the reported contaminant figures reflect a 12-month running average. The next testing samples will be taken in February, and results should be available by March. The violations recently reported in Cayuga County were based on November sampling.
Trihalomethanes — which include chloroform, bromodichloromethane, dibromochloromethane and bromoform — are a treatment byproduct caused by a chemical reaction when chlorine reacts with certain types of organic material that can be found in raw water, according to the federal Environmental Protection Agency. Those organic materials can come from decomposing vegetation, algae and aquatic plants.
O'Connor said this isn't the first time public water systems in Cayuga County have exceeded the trihalomethane standard, but the number of violations found recently are another symptom of Owasco Lake's ongoing water quality challenges.
"As the lake becomes more nutrient rich, you have more of this organic material," she said.
It will be important for public health and environmental officials to monitor the situation with trihalomethanes in Owasco Lake's treated drinking water to make sure the problem doesn't become more common or exceedance levels more pronounced, O'Connor said.
Several initiatives aimed at improving the lake's overall health and long-term viability are underway, including a revision of the Owasco Lake Watershed Rules and Regulations and the establishment of an EPA Nine Key Elements Plan for the lake.
Trihalomethanes are not a problem unique to water sourced from Owasco Lake.
Environmental Working Group, a national environmental research and advocacy nonprofit, compiled data showing that more than 1,750 water districts in New York state and 31,700 in the United States violated the trihalomethane standard from 2015 to 2017.
One approach some communities with persistent trihalomethane violations have taken is to switch from chlorine disinfection to a chemical called chloramine, which is essentially chlorine with ammonia added. Chloramine does not react with organic materials like chlorine does.
"Chloramine can last longer in the water pipes and produces fewer disinfection by-products," according to the federal Centers for Disease Control and Prevention. "To meet the EPA standards intended to reduce disinfection byproducts, some water utilities are switching to chloramine."