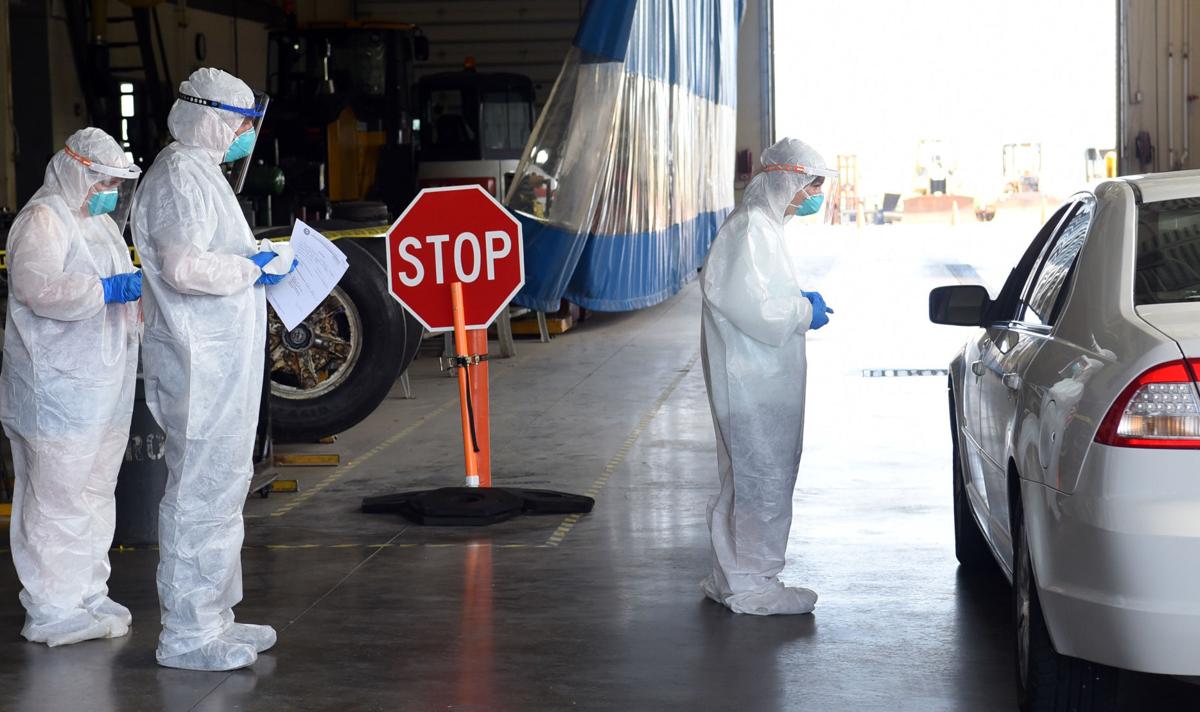 The Cayuga County Health Department reported six newly confirmed cases of the coronavirus this week, with one additional resident in the hospital with COVID-19.
In the new report, the health department broke down the week's new cases by date:
• Tuesday brought four new COVID-19 cases: a woman in her 60s who lives outside Auburn, a woman in her 30s who lives inside the city, a female adolescent living outside the city and male teen resident of the city.
• Wednesday saw one additional case, a woman in her 50s living outside Auburn.
A drive-thru testing clinic has been scheduled for people in Cayuga County who may have been…
• Thursday brought no newly confirmed cases.
• One new positive test result came in Friday, an Auburn woman in her 80s.
The health department said that contact tracing is completed for all of this week's new cases. As of Friday afternoon, there were 10 people in mandatory isolation because they have active COVID-19 cases, up from eight on Monday. There are another 39 county residents in mandatory quarantine, an increase of 10, because they've had contact with a person who has tested positive.
The health department said that there are currently two residents hospitalized with COVID-19, up from one on Monday. For the year to date, the county has reported 124 confirmed cases, 112 recoveries from those cases and two deaths related to the coronavirus.
On Saturday, Gov. Andrew Cuomo reported that there were 726 newly confirmed COVID-19 cases out of 62,403 tests conducted, for a 1.16% positive rate. In the state-defined Central New York region, which includes Cayuga County, the rate was 1.40%.
Statewide hospitalizations fell by 13 to 844, with 190 in intensive care units. The governor reported that 11 New Yorkers with the coronavirus died.
"New Yorkers bent the curve of this deadly virus by being smart and taking proper precautions throughout this pandemic, and that's reflected in yesterday's low hospitalizations and rate of positive tests," Cuomo said in a press release. "However, our actions today determine our numbers tomorrow, and as we move through this holiday weekend, I strongly urge everyone to closely follow state guidance on safe practices and local governments to enforce that guidance. Being New York tough means being New York smart: wear a mask, wash your hands and practice social distancing."
Concerned about COVID-19?
Sign up now to get the most recent coronavirus headlines and other important local and national news sent to your email inbox daily.